How To Write a Dissertation Proposal
Writing dissertations is requirement for every doctoral student and the majority of Master and undergraduate students. Regardless of the subject being studied, or a particular institution, one must create this important paper before graduating from one's specific degree undertaken.
These projects are often written for covering entire college studies or analysis in a given subject or topic. You must ensure that it will be completed before the course is finished. This writing is complicated, so you can use dissertation proposal help to be confident in the quality.
The only option left is finishing your scholarly thesis on time. The thesis outline is a handy paper that will help complete papers at the right time while staying focused on the necessary topic you must cover. Read on for learning how to write a dissertation proposal and how to become good thesis writer.
What is a Dissertation Proposal and Why is It Important?
Before writing final thesis, create a skeleton that is a foundation for writing process. The paper created in the first step is what is called a dissertation proposal. It can also be called a research plan. The paper covers most important aspects of a completed writing process of your final thesis.
This aspect of your project works as a table of contents of final thesis paper. It is in research plan that explains intentions when writing an academic treatise. It is necessary to disclose what or who you will examine, when, where, and why. You will also explain how you are planning your work, collection, and analysis of data for the final paper.
Before starting writing a thesis outline, one must carefully narrow down a topic on which one wants to complete a study. Ensure bringing out objectives in a clear manner so that anybody reading your thesis outline will understand what you aim to achieve at the end of analysis. These can help avoid wavering off and losing direction when assembling a final paper.
Useful information: How to find trusted cheap dissertation writing services?
How Long Should a Dissertation Proposal Be?
In the majority of cases, universities recommend making your dissertation proposals no less than ten full pages. If you count in a bibliography and all the essential parts, it may result in up to twenty pages of text. Things do change, however, if you are already given a limit or a specific proposal for dissertation structure that must be followed. In such a case, aiming for a bachelor's degree you may end up between 1,500 and 3,500 words. The students who are learning how to write a dissertation research proposal often get lost when it comes down to length, which is why it is essential to start with an outline where you estimate the length of each section.
Steps to Writing a Dissertation Proposal
As you learn how to write a proposal for dissertation, these essential steps must be taken first. It will help you to save precious time and keep yourself focused.
Explore Various Research Topics. One of the most important things you should do when writing a dissertation is exploring ideas that can fully reflect your chosen topic. Remember that even choosing a different wording can become a significant change that will have a positive effect on your college professor. Your dissertation proposal topic must not look like a list of keywords because it is more important to let it be a reflection of your thesis statement instead. A good tip would be trying to turn your thesis statement into a shorter phrase, thus letting it become your topic. It is also vital to narrow things down a little bit. For example, "Cyberbullying on Social Media" is way too broad. Using "The methods to prevent cyberbullying on social media in schools" sounds much better.
Introduce Your Idea By Connecting Your Thesis Statement. Even when you already have a dissertation proposal topic chosen, you must ensure that your thesis statement reflects it. It may be a little bit difficult if you did not come up with a list of topic sentences or your samples have changed. Your dissertation proposal is not the final instance of your research, which is why you should have an introduction point that must guide you as you research things. The purpose here is to propose, which is why your thesis should be reflected in a dissertation proposal structure. Your idea must be introduced with a brief background that will explain why you have chosen some topic by offering basic information. Don't start with the importance of your research yet but just talk about what your topic means.
Provide a Detailed Analysis of Literature. When you provide a proposal for a dissertation, it should include an annotated bibliography section, which is also known as the "Literature Review." This is where you list the sources that you have used and will include in your work. Such dissertation proposal writing elements help your academic advisor understand what kind of work you have already undertaken to come up with your proposal. Your writing should explain why a certain book or a scientific journal is important for your dissertation and how this or that research by another person has helped you as the final proposal choice has been made. Make sure to check citation data and information about the authors, especially if it reflects your subject or a school of thought that you follow.
Describe Your Methodology & Objectives. Depending on whether you want to focus on numbers or the written content, you can choose either a qualitative or quantitative methodology. Of course, as an engineering student or someone studying Sociology, you may implement a mixture of both. This part is often ignored by students. For example, if you deal with thirty people who have participated in some medical research, then choosing a quantitative methodology would be a better idea. If you are mainly focused on the observation of an infant's behavior, choosing a qualitative methodology would be an obvious choice. It's also a part where you must describe objectives that you hope to achieve in your Ph.D. research work.
Explain Why Your Research Is Important. One of the most essential parts of getting your dissertation proposal done correctly is providing an explanation about the importance of your research. You may talk about the importance for you, for your course, for the academic community in general, a certain industry, or the world. If you can provide an example, it will also improve your proposal. It's also possible to mention something that will be included in your samples section as it will be practical proof of importance. It has to be relevant, which is why you should keep it to the point and avoid vague phrases. If there is statistical information, it can be added as well to support your thesis claim, especially for undergraduate dissertation proposal writing.
Provide Your Samples & Intentions. As you learn how to write a proposal for dissertation, work at your samples section where you explain how exactly some data has been collected and what has been used as the content of your research. The majority of universities suggest using primary sources like personal interviews, surveys, and statistical data that you have collected. It will make your research more poignant as you offer first-hand information. Collect your draft data in advance and make sure that it reflects your documents because adding something just for the sake of it is never good. Your research proposal samples part should also reflect what you intend to achieve with a brief explanation of how exactly you are planning to reach your scientific objectives. Remember that this part may contain minor changes!
Offer Reference List. Most importantly, your dissertation proposal should have a conclusion with a well-structured list of references. These must be done according to a writing style that you follow. For example, MLA and APA will have the basic conventions that must be followed, while styles like Harvard and Chicago may require additions for multimedia sources listed on a separate page. Always consult your academic advisor if you are unsure about formatting rules. If some source does not seem right or plays only a minor role, it must be left for referencing purposes if it is a master's dissertation proposal. If you have just consulted it, you may omit it if there are other sources that support the same idea in a better way or belong to more reliable resources.
Following these simple steps will help you understand how to write a dissertation proposal style by meeting the highest academic standards in the country. Just take one step at a time and you shall always achieve success!
Drawing Thesis Outline Structure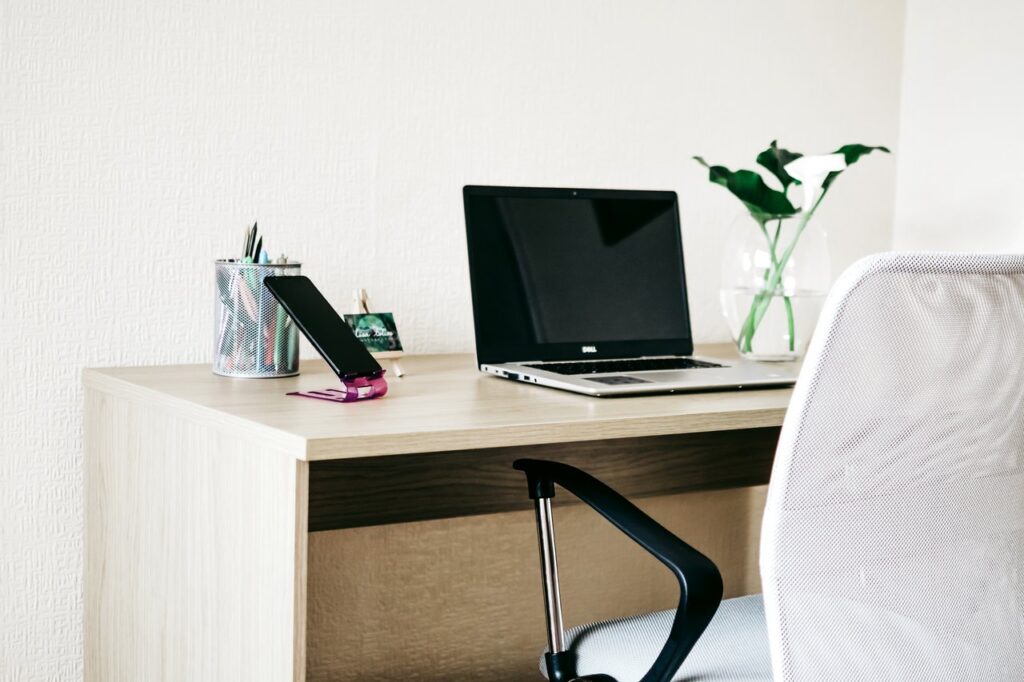 Like any form of writing, dissertation proposals needed for following a particular format. There are different parts in an outline that should come out clearly, each targeting certain goals.
Introduction:
A dissertation proposal introduction brings out the main analysis questions you are going to work on. When writing a dissertation proposal introduction, you also need to cover all background information on particular subject, relating it to any broader aspects that surround it.
Main Body:
After the introduction, next, create detailed parts of the paper – the main body. You must include various points when putting together the main body. It has many things to elaborate on that relate to your analysis on the topic.
Conclusion:
Dissertation proposal conclusions are the closing tag of your research plan. Bring it in a broad manner, and ensure it is content rich. In the research plan conclusion, be sure to convey clearly the views and opinions gathered for your study. It is best to have deep understanding of the subject and topic covered to draw a meaningful conclusion.
Useful info: Research proposal writing service – choose the highest grades!
What Do Dissertation Proposals Include?
Dissertation proposals must convey a message regarding intended study on the topic for creating your final thesis. Here are some main elements that should come out clearly in the research plan:
The dissertation proposal title will help narrow down potential topics and make a paper while staying focused on a said topic.
When compiling aims and objectives, make sure to outline clearly what you are expecting to achieve in researching. Do not feature too many objectives. If there are more than three objectives when writing a thesis outline, then your topic might be too wide.
Literature reviews are pieces of information provided in your paper explaining existing literature of use in analysis. Try explaining how it relates to topic of the study conducted.
The context brings out the analysis relevance in regard to the particular topic upon which to form your academic treatise. Here explain circumstances that build the background of the topic being discussed.
A literature background gives a summary of the events or occurrences in the main paper. Analysis background should give examiners information or a clue on what your paper will cover and how to present findings in the final paper, concerning information collected from various sources.
What are you researching? Your research details should address questions you need to answer during analysis. In this manner, you will identify accurately your area of study. These details help you stay on point when writing your final project.
Research methodologies address the methods you choose in your study – whether it is qualitative or quantitative. You can also choose both. In the methodologies section, you must give valid reasons why you chose which way of going, with evident academic backups. It is not a matter of using own personal ideas. Explain why your chosen methods of gathering information are important than others.
What are you expecting to find out in your research, based on the dissertation proposal structure you have so far? You can already predict your findings. Include the information in this section of your overture.
A potential outcome of research should be related to your objectives because you're bound to meet goals if process is done right. Explain how you intend to meet those outcomes you are expecting.
Your timeline should show the chronological schedule of events that you must complete over a given period while writing your research. A Gantt chart may be appropriate whenever you plan to have some overlapping activities in your academic creation progress.
Now that you already have a plan on what to do and accomplish in a thesis, and all necessary steps you will take, it is time to list down references needed for research. You can only develop your bibliography after planning everything else.
Can We Help You?
Still stuck and do not know how to create a dissertation proposal? Are you so busy that there is no time to make a research plan? We can help you assemble an accurate and organized thesis plan for your research topic. For further information regarding using our do my dissertation for me services or reading some example papers. Go ahead and buy dissertation.