How to Write a Hypothesis: Writing Tips
A hypothesis is a suggestion you make when analyzing two or more ideas/variables and relationships between them. This is your vision of possible outcome of the study. For example, study focused to evaluate the relationship between social communication and education may have a prediction that students, who have a lack of interactions with their peers, show lower results at college. From this article, you will find out how to write a hypothesis in your scientific research.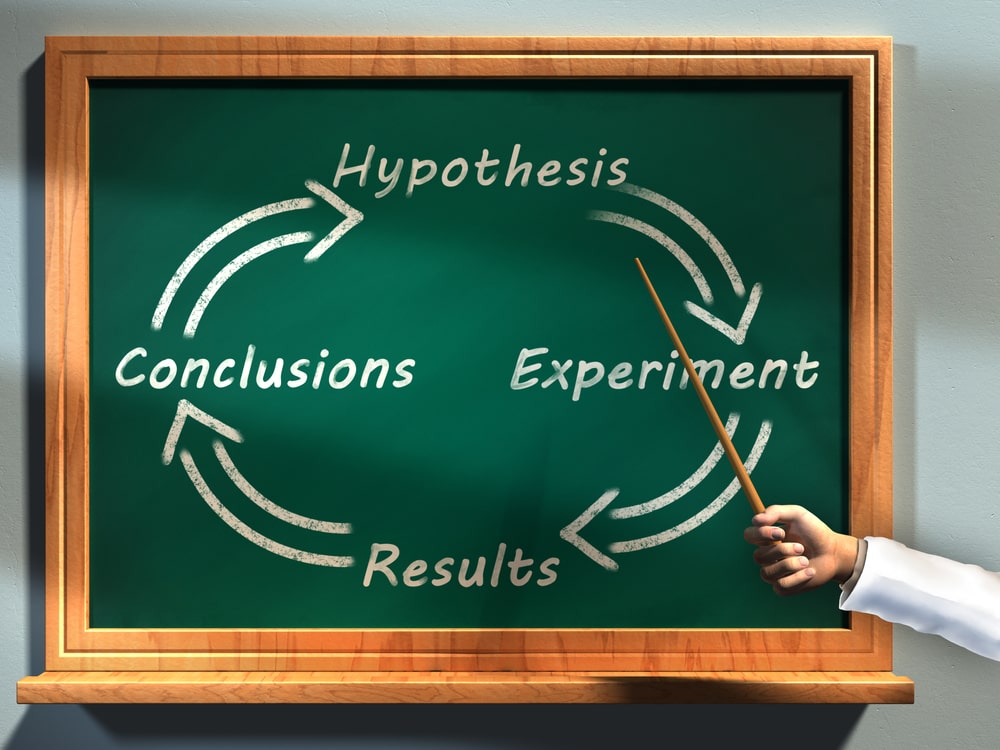 Let's start with some basic information you should know before we move to practical tips. First, a hypothesis is not just taking a wild guess. Creating a hypothesis one should focus on particular questions and perform in-depth research. This is the start of every testable suggestion. If you are not working with a null hypothesis and your study is not an exploratory one, you should inform your audience about the expecting results. Second, the hypothesis can be wrong. Your aim – making an experiment rather than to prove that your suggestion is correct, so it is fine if your research doesn't support the initial presumption.
What is a hypothesis? The basic definition can be formulated in a few words: it is a kind of theoretical prediction you make after reviewing certain issues. Let's discuss it in more detail.
Writing Tips To Follow
How to formulate a hypothesis and compose winning papers? Here are some useful prompts:
Choose the topic you are interested in
Picking a great topic might not be that easy. The main thing you have to consider is your own interest: choose the one that you already know but want to understand even deeper. At the same time, make sure that your topic is not too narrow and there is plenty of material you can use for research.
Read also: Find here Ideas for Dissertation Topics
Find and read enough information on the topic
On this stage, you have to find reliable sources such as books, scientific journals, educational websites, and encyclopedias to support the credibility of your research and learn everything you should know about chosen topic. Make sure that you choose the up-to-date sources. Do the background reading to understand the meaning of every concept and idea related to issues. Define what other researchers and scholars are discussing. What questions seem to be the most crucial to reveal your topic?
Read also: Psychology Dissertation Topics for Students
Provide insight into the information you have gathered
Writing a hypothesis, you should focus on the analysis. It means that you should break the topic into parts to understand it from the ground up and rebuild the construction in ways that seem comprehensible to you. This will help students represent topics from your personal perspective leaning upon the authoritative sources and authors.
Read also: Writix can help writing dissertation proposal with ease! Just make the order
Make a list of questions to be responded to
Your questions must be clear, focused and arguable. You should always focus on "how" and "why" questions to formulate insightful hypotheses. The main strategy is to state the questions that are open to debate. As you already know, your main purpose is to focus on experiment and research rather than provide tough facts.
Suggest a simple answer to the central question
Don't complicate your question too much. Students are creating a college-level paper and don't have to cover the deepest sides of topics. At the same time, make sure that they don't oversimplify the question because it leaves no place for analysis. How to make a hypothesis and check it for complexity/simplicity? Well, a simple version could be answered in a couple of sentences. The more complicated one can be divided into parts and provoke further investigation. If a quick Internet search answers your hypothesis, then you have chosen a weak one.
Useful information: Dissertation service that delivers high-quality papers only!
Common Mistakes All Students Should Avoid
How to state a hypothesis that really works? In addition to the basics we have listed above, here are some common mistakes you should avoid:
Think about your audience and provide a brief description of topics making an emphasis on the central question of your research. In a couple of words, this section can be called as a problem statement. Make sure to present your theme and explain why is it so important and relevant. Your reader should have an understanding of problems will follow ideas you will cover in your further paragraphs. Keep your introduction brief and compelling.
Unclear presentation of the argument
When you present your main arguments and results, remember about the main points and don't distract your readers with irrelevant information. Make sure that you provide clear assumptions, discuss the results, and sum everything up in conclusions.
When you are writing a hypothesis paper, remember that science is about objectivity. It is natural for writers to use subjective language because this type of writing is based on making a certain point and you may want to emphasize it. However, this is not an option for scientific papers. Your hypothesis should not be supported by emotions and opinions. Instead, you should strengthen your ideas with statistics and accurate data. It means that when you are writing Psychology paper and argue against antidepressants, you have to provide official statistics to convince your reader instead of appealing to feelings or human values. Don't include such words as "bad", "wonderful", "interesting", etc. Your understanding of these adjectives might be different from that of your readers.
Conclusion
As you can see, writing a hypothesis is not that complicated when you have this guide to follow or when you order thesis writing help at Writix.com. Also, we can do other writings for you, for example, you can buy dissertation service. Make sure that you choose good topics, find enough background materials, analyze them carefully and present clear and focused arguments. Also, remember about the most common mistakes students usually do when composing their hypotheses and try to avoid them. Keep this useful advice in mind when you write and your chances for a better grade will increase for sure!