Age Stage: Early Childhood Observation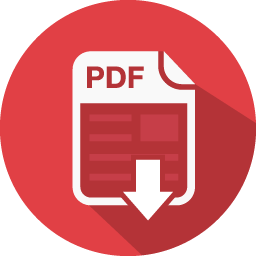 Location of observation: The Paulsens' house is two stories. With the main living area being on the ground level and the entrance of the house. There are spacious living-dining- kitchen are, office, a huge backyard, spacious deck with pool, a grill, laundry room, guest bathroom, and master bedroom. On our lower level there is a huge spacious game room/basement, three other bedrooms, two additional bathrooms, and garage. For this assignment, I chose to observe my niece while she played with my nephew, daughter and our neighbors up in our basement for thirty minutes.
Observation notes: My niece walks into my house standing by my front door looking down. I say " Hi, I'm so happy to see you." She looks down. I say, " Please take off your shoes and put them in the shoe bin." She looks up at me. I then say, " Let's do it together." I then take her hand and walk her over to the shoe bin. She sits down on the floor, and she starts untying her shoes. She throws them in the bin and they miss and land on the floor. I say, " Please come back. Your shoes are on the floor put them nicely in the shoe bin." Our neighbor then runs over and says, do you want to come to the book corner and read with me?" He takes her hand, they both run to the basement and sit on the beanie bags and read a book together.
After they finish reading all the children start playing. You hear laughing, screaming and little feet darting back and forth. My niece is just standing in the corner. Looking down and biting her fingernails. My nephew runs up to her and asks, " Do you want to play tag?" She looks back down. My nephew says " do you want to play tag?" Our other neighbor to my niece says " do you want to be it?" My nephew and neighbors play tag while my niece watches. She notices my daughter is done playing with the baby doll. She walks over, grabs the baby doll, and plays alone.
Observation Connections to Developmental Domains: I conducted this observation on my neice, over a thirty minute period and when thinking about this course and what we have learned I'm linking it to M2- Theories and Theorists. During this module it discussed social development: relationships, personal motives, and morality. Erik Erikson defused a theory to explain how children developed through adulthood via social experiences. Erikson theories are explanations of personality development that covers the individual from the cradle to the grave. Erikson describes eight stages of psychosocial development. And for each stage, there's a psychosocial crisis, that comes with the successful completion of the stage, and range of ages for each stage. The stage I feel links to my observation and niece is stage 3- Initiative Vs. Guilt.
During this psychosocial developmental stage of initiative vs, guilt, is that children have specific needs or wants that may not always be recognized. As parents, we often fail to help them in ways they may want or most appropriate for their age. My niece wanted me to help her take off her shoes. Childhood isn't easy. You know what you want but it's hard to say it. Yet, my niece, didn't tell me she wanted me to walk her over to the shoe bin and assist her o had to figure it out. While this stage is ages 3-5 and my niece is 4 it's considered the " play ages". It's the time in her life when she gets a chance to take the initiative through play. They play with children often. They begin to develop interpersonal skills because they are old enough to play with other children. Some children in this stage will participate in play while others may not because of the guilt. In this case, that was my niece. No matter who asked her to play she wanted no part in it and would rather play by herself or watch. While interacting with other children gives the child opportunities to develop a sense of initiative, but can also open a door of guilt. It can cause a child to avoid trying to start any type of play or withdraw from others.
Personal Reactions and Reflection: Completing this observation showed me the importance of doing an observation. Of course all us parents watch our children play but most of the time we are talking on the phone, or in person with friends or maybe on our phone. Our full focus isn't on them. It's not just about just teaching them; it's about exploration and learning. And observations are an important role in meeting the developmental needs of our children.
While observing seems to be so simple, it can yet be challenging. For a caregiver, guardian or parent, observing a child begins with noting how each child behaves, learns, reacts, and plays with others. And you take the information and reflect on your child what do they need help in or falling behind in(if anything). Observing my daughter and now my niece have helped me better understand the strengths and weaknesses of each. And I can now guide them and make adjustments where needed to improve their behavior and learning.