Amyotrophic Lateral Sclerosis: Stephen Hawking Versus Morrie Schwartz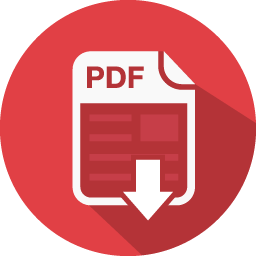 Morrie Schwartz was 77 when he was diagnosed with ALS in August 1994. He died in November of the following year.
Stephen Hawking had just turned 21 when he was told that he had amyotrophic lateral sclerosis. That was 43 years ago.
Schwartz was the subject of Mitch Albom's best-selling book, "Tuesdays with Morrie," which chronicled his demise. A play adapted from the book is now being staged at the Asolo Theatre in Sarasota.
Since his diagnosis, Hawking has continued his research, married, raised a family and authored several books and research papers. He is the world's pre-eminent astrophysicist.
Two men. Same disease. Similar prognosis. Yet they chose different paths. One accepted death as inevitable. The other decided that in spite of being dealt a bad hand, he could accomplish a lot of good.
In choosing to die and to live, both Morrie Schwartz and Stephen Hawking offer lessons for the rest of us. The difference in their ages when they were diagnosed doesn't entirely explain their choices.
When he received his diagnosis, Morrie was told that he had perhaps two years to live. But, Albom writes, he knew it wouldn't be that long. A professor at Brandeis University, Schwartz even told his students that he might not be able to finish the semester.
And in an interview on "Nightline," Schwartz told host Ted Koppel that when the disease robbed him of his ability to speak and interact with others he would prefer to die.
Morrie understood that there was technology available to extend and sustain his life. Living with "a hole in your throat was admirable, but it was not the way Morrie wanted to live," Albom writes.
On his Web site, Hawking addresses his disability. "I am quite often asked: How do you feel about having ALS? The answer is, not a lot. I try to lead as normal a life as possible, and not think about my condition, or regret the things it prevents me from doing …"
Further on, Hawking describes his initial stay in the hospital and his diagnosis. "The realization that I had an incurable disease that was likely to kill me in a few years was a bit of a shock. How could something like that happen to me?"
While in the hospital, Hawking experienced an epiphany.
"I had seen a boy I vaguely knew die of leukemia … It had not been a pretty sight. Clearly there were people worse off than me … Whenever I feel inclined to feel sorry for myself I think of that boy."
Death is never far from the thoughts of most ALS patients.
Statistically, 80 percent die within five years of diagnosis. ALS destroys the nerves connecting the brain and muscle cells. The muscles wither, paralysis results, and patients die from asphyxiation when they can no longer draw a breath.
From the time of his diagnosis, Morrie Schwartz saw ALS as a death sentence. Almost immediately he accepted the culture of death that envelops this disease.
This does not diminish the contributions he made as a teacher, and, in the words of Mitch Albom, as a guide over "that final bridge between life and death."
In contrast, Hawking saw the disease as an obstacle, not an end.
Although he is mostly paralyzed, uses a wheelchair to get around, a ventilator to breathe and a computer/voice synthesizer to communicate, Hawking has maintained his relationships, continued his research and reached the pinnacle of his field.
The lessons offered by Morrie Schwartz and Stephen Hawking are not just for ALS patients.
Through Albom's book, Morrie showed us the importance of love, family and friendships.
By choosing to live, Stephen Hawking reminds us that human beings can overcome overwhelming obstacles and still reach for the stars.