Analytical Essay on App That Helps Charities Find More People That Want to Adopt Pets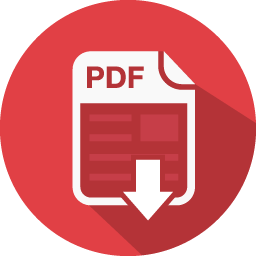 Intro
I was always into pets; I had a pet since I was little and since I moved to London, I was looking to buy one. I wanted to have a smooth path from searching to buying or rescuing a pet. I had a look at numerous rescue centres (not an easy task to find them) and then I had a look at apps that allow me to find pets on my mobile (not much luck with that either) I was quite frustrated about that and then I decided I want to try and make one myself.
Why
I want to design an app that gives you the possibility to rescue all sort of pets. This App will bring in one place all rescue centres, making it easier for an adopter to see all the choices he has and be able to adopt the perfect pet for him.
I want to help the adopter to be informed and to consider everything involved in owning a pet, from costs to how much attention and time it needs. The app will help the user from the early stages of the adoption process until after the process is done and the user faces issues with the pet.
I want to help their dream come true, to help them get a furry friend that they could always count on. Using this app will make their path smoother, getting rid of the hassle by bringing together all UK charities for a wider variety of pets. They can always count on Furry Friend for pet-care articles.
Looking to buy a pet, I found it quite hard to look in all the rescue centres individually, and the fact that the rescue centres didn't have an app made it hard to look at them individually. Searching apps that sell pets, I only found a few but the user experience was quite bad as I wasn't able to filter them properly. I found around three or four apps that had pets for sale but only two that were specialised in pets and were usable. The other apps were Gumtree and Preloved.
Research
According to PFMA, 2019, almost 40% of households have pets. The top ten pets are: Dogs (25%), Cats (17%), Rabbits (1%), Indoor Birds (1%), Guinea Pigs (1%), Hamsters (1%), Tortoises and Turtles (0.7%), Lizards (0.6%), Domestic Fowl (0.4%) and Snakes (0.4%).
What are the common reasons for Pets to be returned to the Shelter? According to Staff (2019), the common reasons are: more expensive than planned, personal health issues, pet's destructive behaviour, disobedience, barking, hyperactivity, aggression towards other pets or family members.
I looked in all the pets above and I collected data for a leaflet per pet focusing on what to consider before adopting that pet: Time, Attention, Costs, Care Requirements, Adaptability, Pet's Length of life, Accessories required, What's the Law. How easy is to travel with your pet. What to consider when buying an additional pet, that has to live with your previous one?
According to Kanaka, 2017, the way people see pets wasn't always the same. Now people treat pets as they are their babies. Aldo only in 1824, in Britain, The Royal Society for the Prevention of Cruelty to Animals was born, setting the start for organised dog well-being groups. This is the foundation for a shift in the way people think about dogs. According to RSPCA (2019), in 2018 they rescued more than 102,900 animals, but only found homes for 40,738 animals.
Looking at apps that sell pets and offer pets to adoption on App Store I only found Pets4Homes (Usable), ClawPal (Unusable), Dojer (Unusable), KA Livestock Sales (Unusable), Ecosys (Unusable), Pet Bazzar (Unusable), Pets (Unusable) and Petfinder (USA app-Usable). Out of all the apps, the only usable ones are Pets4Homes (Buying Pets) and Petfinder (`Adopting Pets).
At first, I was thinking to bring together buying and adopting, after considering everything I decided to focus only on adoption. Searching websites that offer pets for adoption, I found Petfinder, a website and an app that does almost the same thing that I want to do.
I had a look and collected a list with some charities that are in London, I looked at all their websites and none of them has an app. Adopters' search for a specific breed type, appearance, age, health and friendliness (What Kinds of Pets Get Adopted?, 2015). Looking at all these websites I noticed a lack of choices.
When I used Petfinder I was impressed with the variety of animals that they have, from all ages to all breeds and all sizes. I love what Petfinder does, it is an online, searchable database of animals who need homes. It is also a directory of nearly 14,000 animal shelters and adoption organisations across the U.S., Canada and Mexico.
According to Miranda K. et. all (2015) one-third of adopters surveyed visited Petfinder before adopting and half of those had viewed their adopted cats' Petfinder profiles. Petfinder has claimed to help with the adoption of more than 20 million dogs since its launch in 1995 (Kdelmonico, 2012), and shelters report that more than 60% of their adoptions come through the site (Petfinder, 2012).
I want to help charities in the same way Petfinder helped them in the U.S., increasing the number of adoptions by making the pets more reachable to the audience. Helping pets find a forever home we help people too, according to Wood et all. (2005), pets (specifically, dogs) help communities to be more sociable, they were spontaneously referred to in discussions about meeting and getting to know people locally, by both pet and non-pet owners, and across the life-stage continuum. Dogs increased the likelihood of their owners meeting other people within their immediate street and the wider area.
Analysing Petfinder
I had a look at the Petfinder app, and I noticed a few things that I liked and a few that I disliked. Focusing on the things that work well are: the colour consistency throughout the app and website, the minimal design of the icons, the ability to filter is well structured, the offers section is a really good future for the app as it keeps a connection with the people that adopted a pet through the app. A feature that I like is the banned and heart sign with which you add the pet in the favourites section under rejected or favourites. It helps a person that is constantly looking for pets, to remove the ones she knows she can't adopt by different reasons and to only look at the ones she likes and are new. What could be improved: I feel like the onboarding and login screens could have more pet icons on them. The search screen looks crowded having all the suggestions there; it might be because of the phone I used to visualise the app.
Looking at their website you can see that the things that are more important for them are how pet adoption works and how to take care of pets. They not only want the pets advertised here to get adopted but to get adopted by an informed person that considers everything before jumping into decisions. Then is the section with shelters and rescue centres, after all the pet care tabs and articles, representing that this decision should be made informed and prepared to commit for the pet you plan to adopt. The next section is Helping pets, a nice way of promoting Petfinder on your website, and more in how to get involved.
Their marketing strategy makes the website feel friendly. They even created a hashtag met on Petfinder. Helping the platform to promote themselves easier on different social platforms.
Wireframes
User experience is the process design teams use to create products that provide meaningful and relevant experiences to users. This involves the design of the entire process of acquiring and integrating the product, including aspects of branding, design, usability and function (Interaction Design Foundation, no data).
According to Pines (2017), a good website experience is: memorable, users often forget the data and salient points of content, but they will remember how it made them feel. Scannable, most people will scan the content for something that strikes them and then they switch to reading. Clear and consistent, when users are familiar with some of the aspects of the design it makes the process clearer and easier to use. Adding creativity in the standardised patterns can make your interface hard to work with and not promote usability, an example of familiar-looking interfaces usually has the login access located in the upper right. Knowing the audience for your website or app, help to understand the needs and wants, and design the perfect interface that will meet their desires. highlighting the most important elements helps users to focus on them. A way of doing that is making the text bigger than the rest on the screen.
User Interface Design is the process of making interfaces with a focus on looks or style and overall feel of a design. (Interaction Design Foundation, no data).
According to Wong (2020), Jakob Nielsen and Rolf Molich established a list of ten user interface design guidelines in the 1990s. Visibility of system status, Match between system and the real world, User control and freedom, consistency and standards, Error prevention, Recognition rather than recall, Flexibility and efficiency of use, Aesthetic and minimalist design, Help users recognise, diagnose and recover from errors, and Help and documentation.
UX finds solutions for the needs of the user, taking into consideration the specifications needed to guide the user along the correct path (UI, is focusing on how things function visually. It's not just about making it look beautiful but also helping people to follow the visual path, through usability. UX and UI executed well are if you can navigate through a website and find exactly what you were looking for. The UX and UI must work together. You cannot create a good user experience without an intuitive interface (Interaction Design Foundation, no data).
After going to different pet stores, I realised brands are using lots of green and yellow in their packaging and branding and according to Jane H. and Nichole S. (no data) most companies go for colours that work well with lifestyle images of pets. Those colours are usually earthy tones. For Furry friend colours, I choose some yellow-orange-green tones.
In regards to the app design, I will have a login screen that will allow the user to choose what he wants to do on this app, to adopt or to post as a charity. After clicking on one of the options, the user will be taken to log in screen and then to home page. The home page for the adopting user will include on the top, the article of the week, followed by pet categories, at the bottom of the screen it will have the menu bar, that will include articles, favourites, home, adoption forms and profile.
The articles page will have big images from the article with big titles and short descriptions. The favourites page will have a section at the top with the pets that you rejected and a section with the pets that you like. The pets that are not a good fit for you and you rejected are no longer going to show in your search. The adoption form has all the forms you completed and sent or are waiting to be sent. The profile page has details that the user wants to share with the charities. The Charities home page has on the top useful articles. Followed by the same categories as the Adoption one but in this case, it will be for posting. The Menu bar will include the home button, the charity profile and contact details and the forms received.
The brief that I have to answer in the second semester is:
Think the user journey Design an app and Think the user journey for an app that helps charities find more people that want to adopt pets. Bring together all the charities in one place. Be creative with the design and consistent with the design. Include leaflets with all the essential information that you need before adopting a certain type of pet. Make leaflets for the top 10 pets in the UK.