Apple: Industry Profile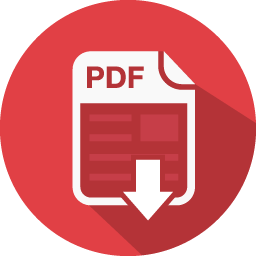 Executive Summary:
Apple has made our life easier since the time it was a fruit. Apple Inc. is an information technology company with a wide range of products which include smartphones, computers, tablets, television products and wearable devices. Apple's customers seek performance products that are aesthetically pleasing and provide assurance that the product will be of quality. It first started its production with computers and then lead to a greater technology of creating immense electronic gadgets, software services and cellular devices. Apple competes in a highly competitive industry that has high buying bargaining power. Apple keeps these facts in mind when designing new products and when deciding on pricing. They must always stay ahead of their competitors in innovation as well as keep up with them in regards to pricing. In this paper, we are going to study about the development of apple in the modern era, from the small steps made by the founders to succeeding into a multi-billion-dollar company in the world that stands at 3RD position in the FORTUNE 500 companies list. We would discuss the history of Apple Inc. and its journey. We would study the industry analysis, the factors that are affecting the company, their boundaries, the company analysis to which they own entities and companies. We will go through the major competitors and most importantly the political, economic, social and technological factors of the company.
Introduction:
Apple Inc. is a leader in consumer electronics, designing and manufacturing mobile phones, tablets, personal computers, and other devices. They continue to be at the forefront of innovation in each of the markets they compete in by investing in strategic research and development. Apple has always been known for the superior user experience with each of its products. Apple has officially become the first. It must come as no surprise as $1 trillion company. Apple continues to astonish the world with its innovative products and services.
The company had to go through years of struggle, various failures and accomplishments which finally led to the way it stands today – the first-ever company to be valued $1 trillion.
The company has built the Apple brand as a top-of-the-line brand and therefore can demand premium prices for their products. Apple has been able to generate consistent profits in fast-paced and evolving industries. This is due to the Apple ecosystem the company has created. The core product of Apple is the iPhone. However, consumers get more and more benefits from other Apple devices and services when used alongside the iPhone. The true value Apple gives consumers is the Apple ecosystem amongst all its products. The mature but growing smartphone market will continue to be Apple's main source of revenue. The iPhone is expected to account for 66% of the company's total revenue in 2015. Apple's mature products will continue to grow into the future but the new products and services such as the Apple Watch and Apple Music will drive the incremental revenue growth for the entire company going forward.
There are other theories about the meaning behind the name Apple. The idea that it was named thus because Newton was inspired when an Apple fell out of a tree hitting him on the head, is backed up by the fact that the original Apple logo was a rather complicated illustration of Newton sitting under a tree. Later the company settled on the bite out of an Apple design for Apple's logo – a far simpler logo design. These logos are probably the reason for other theories about the meaning behind the name Apple, with some suggesting that the Apple logo with a chunk taken out of it is a nod at computer scientist and Enigma code-breaker, Alan Turing, who committed suicide by eating cyanide infused apple.
Apple is a company that is dedicated to introducing the best personal computing experience to students, educationalists, inventive proficient and clients in the world through Apple's inventive hardware, software and internet offerings. Apple uninterruptedly tries to escort the industry in innovation with its unbeatable computers, e.g. OS X operating system and i-Life and professional applications. Apple is also leading the digital media revolution with its iPod portable music, video players, iTunes online store, and it also has introduced the new online phone souk in the coming year along with its ground-breaking iPhone.
Apple is a perpendicularly incorporated company that industrializes and supplies the whole range of hardware, software as well as its own innovative operating systems. Apple Inc. preferred the following strategy in order to sustain the profit level with a guarantee not to lose their profit growth and margins by investing somewhere else. The good reason for adopting this theory practically is just to ensure to look after all relevant segments of the business by investing significantly in R&D.
The Baby Steps:
Apple Computers, Inc. was founded on April 1, 1976, by college dropouts Steve Jobs and Steve Wozniak, who brought to the new company a vision of changing the way people viewed computers. Jobs and Wozniak wanted to make computers small enough for people to have them in their homes or offices. Simply put, they wanted a computer that was user-friendly.
"You cannot connect the dots looking forward. You can only connect them by looking backward. So, you have to trust that dots will somehow connect in future."
-Steve Jobs.
The co-founder of one of the world's most valuable publicly-traded companies believed in the development of computers in the upcoming modern era. His vision to the future was a "computer for the rest of us" which sparked in a PC revolution and Apple became the icon of American business.
Steve Jobs, the adopted son of a Mountain View, Calif., machinist, showed an early interest in electronics and gadgetry. When he was in high school, he boldly called Hewlett-Packard co-founder and president William Hewlett to ask for parts for a school project. Impressed by Jobs, Hewlett not only gave him the parts but also offered him a summer internship at Hewlett-Packard. It was there that Jobs met and befriended Steve Wozniak, a young engineer five years his senior with a penchant for tinkering.
When Jobs returned to the U.S., he renewed his friendship with Wozniak, who had been trying to build a small computer. To Wozniak, it was just a hobby, but the visionary Jobs grasped the marketing potential of such a device and convinced Wozniak to go into business with him. In 1975, the 20-year-old Jobs and Wozniak set up shop in Jobs' parents' garage, dubbed the venture Apple, and began working on the prototype of the Apple I. To generate the $1,350 in the capital they used to start Apple, Steve Jobs had to sell his Volkswagen microbus, and Steve Wozniak sold his Hewlett-Packard calculator.
Although the Apple I sold mainly to hobbyists, it generated enough cash to enable Jobs and Wozniak to improve and refine their designs. In 1977, they introduced the Apple II — the first personal computer with colour graphics and a keyboard. Designed for beginners the user-friendly Apple II was a tremendous success, developing in the era of the personal computer. First-year sales topped $3 million. Two years later, sales ballooned to $200 million.
But by 1980, Apple's shine was starting to wear off. The increased competition combined with less than stellar sales of the Apple III and its follow-up, the LISA, caused the company to lose nearly half its market to IBM. Faced with declining sales, Jobs introduced the Apple Macintosh in 1984. The first personal computer to feature a graphical user interface controlled by a mouse, the Macintosh was a true breakthrough in terms of ease of use. But the marketing behind it was flawed. Jobs had envisioned the Mac as a home computer, but at $2,495, it was too expensive for the consumer market. When consumer sales failed to reach projections, Jobs tried pitching the Mac as a business computer. But with little memory, no hard drive and no networking capabilities, the Mac had almost none of the features corporate America wanted.
For Jobs, this turn of events spelled serious trouble. He clashed with Apple's board of directors and, in 1983, was ousted from the board by CEO John Sculley, whom Jobs had handpicked to help him run Apple. Stripped of all power and control, Jobs eventually sold his shares of Apple stock and resigned in 1985.
Later that year, using a portion of the money from the stock sale, Jobs launched NeXT Computer Co., with the goal of building a breakthrough computer that would revolutionize research and higher education. Introduced in 1988, the NeXT computer boasted a host of innovations, including notably fast processing speeds, exceptional graphics and an optical disk drive. Due to being expensive, NeXT turned to be a failure. Undeterred, Jobs switched the company's focus from hardware to software. He also began paying more attention to his other business, Pixar Animation Studios, which he had purchased from George Lucas in 1986.
After cutting a three-picture deal with Disney, Jobs set out to create the first-ever computer-animated feature film. Four years in the making, 'Toy Story' was a certified smash hit when it was released in November 1995. Fueled by this success, Jobs took Pixar public in 1996, and by the end of the first day of trading, his 80 percent share of the company was worth $1 billion. After nearly 10 years of struggling, Jobs had finally hit it big. But the best was yet to come.
Within days of Pixar's arrival on the stock market, Apple bought NeXT for $400 million and re-appointed Jobs to Apple's board of directors as an advisor to Apple chairman and CEO Gilbert F. Amelio. It was an act of desperation on Apple's part. Because they had failed to develop a next-generation Macintosh operating system, the firm's share of the PC market had dropped to just 5.3 percent, and they hoped that Jobs could help turn the company around.
Against all odds, Steve Jobs pulled the company he founded and loved back from the brink and it turn unexpectedly successful. Apple once again was healthy and churning out the kind of breakthrough products that made the Apple name synonymous with innovation.
But Apple's innovations were just getting started. Over the next decade, the company rolled out a series of revolutionary products, including the iPod portable digital audio player in 2001, an online marketplace called the Apple iTunes Store in 2003, the iPhone handset in 2007 and the iPad tablet computer in 2010. The design and functionality of these devices resonated with users worldwide.
In October 2011, Jobs passed away at the age of 56 due to complications related to pancreatic cancer. Jobs once described himself as a 'hopeless romantic' who just wanted to make a difference. Quite appropriately like the archetypal romantic hero who reaches for greatness but fails, only to find wisdom and maturity in exile, an older, wiser Steve Jobs returned triumphantly to save his kingdom.
Industry Profile:
Competitive Rivalry
Apple faces a strong competitive rivalry force or strong competition. This means that Apple's competitors have a huge influence on each other. Apple is in direct competition with other hardware and software suppliers such as Google, Microsoft and Samsung. All of these companies, Apple included, spend significant capital on Research and Development as well as Marketing in order to keep up with and potentially out due each other.
Buyer Bargaining Power
there is a low switching cost for consumers in this industry. This aspect strengthens the buyers' bargaining power and is a key force that Apple should consider when making decisions. There are, however, two different types of buyer bargaining power that we must consider; individual buyer bargaining power and collective buyer bargaining power. As an individual buyer, your bargaining power is low because the loss of any one customer to a company is negligible when it comes to the amount of revenue lost . However, the bargaining power of the collective buyer is very high and the loss of numerous buyers to competitors could be potentially detrimental to the company and will significantly affect revenues.
Supplier Bargaining Power
The bargaining power of suppliers is very low in this industry. The bargaining position of suppliers is weak due to the large number of potential suppliers Apple has to choose from. Apple is free to choose from a vast array of potential suppliers for its component parts for all of its products. The switching cost for Apple to move between suppliers is relatively low and not a significant obstacle, giving Apple more leverage over suppliers.
The threat of New Entrants
The threat of new entrants in this industry, that could actually affect market share, is relatively low. This is due to the extremely high cost of establishing a reputable company within the industry that already has established well-respected and trusted companies.
Industry-wide Ethical Issues
The consumer electronic industry has changed the way individuals live their lives. For many reasons, we have incorporated these devices into our daily activities. This particular industry is one of the most lucrative around the globe. Although it is recognized as one of the most lucrative industries, it is definitely not recognized as being the most ethical industry.
Apple Inc.'s Ethical Issues
Apple has encountered many different ethical issues as an organization during their tenure. The issues have ranged from things such as child labor law violations, workers' natural rights being violated, workers' low wage cases, to unethical methods of hiring. These are some ethical issues that have come to light; however, it would not be a surprise if there were more violations that are still unknown.
Industry Financial Analysis
Apple announced the biggest profit in history with net income of $53.4 Billion. In financial reports for the fiscal year 2015, the latest set of annual reports available, Apple's full-year total revenue totaled $233.7 Billion and net income almost reached $53.4 billion, which is an increase of 26% from the previous year where revenues totaled $39.5 billion.
Computer Manufacturers
Many of Apple's primary competitors are primarily manufacturers of computers. Dell Technologies (DVMT) is a manufacturer of both desktop and mobile computing devices and one of Apple's primary competitors.
Lenovo Group is another computer manufacturer that competes with Apple. This Chinese company offers consumer PCs as well as mobile phones and other electronics. In this way, Lenovo competes with Apple on many different product lines.
HP Inc. has a history dating back to 1939 as part of the original Hewlett-Packard Co. Most recently, the company focuses on affordable consumer computer products. One of HP's strengths is its broad, global presence, making it a particularly strong Apple competitor outside the U.S.
Another major Apple competitor is Sony Corp. Sony personal computers are incredibly popular in many markets around the world. Sales of its computer products have helped to launch Sony into the top ranks of electronics companies, and the company now offers an array of electronics from personal consumer products to video game consoles.
The Taiwanese company ASUSTeK Computer Inc. – better known under the brand name Asus – has a long history of creating affordable PC components, peripherals and, more recently, tablets and smartphones. Asus began as a manufacturer of motherboards, and it has grown over nearly 30 years to become a leader in the global IT market.
Smartphones manufacturers
Among the most significant Apple products is the iPhone. Samsung, a South Korean company producing both personal computers and smartphones, is a major competitor, particularly for the iPhone. The Samsung Galaxy and Note series have been responsible for reductions in iPhone sales for many years. Today, Samsung has developed into one of the largest and most profitable companies, both in the Asian region and in the world overall.
Further, because the technology field is always changing and growing, there are frequently new companies entering the fray as well. With all of the competition, the consumer benefits from expanded innovation and lowered prices.
Apple also owns companies like Beats Electronics and Beats Music.
Which is involved in world-class audio products. It owns SIRI INC. which involves Voice-activated personal assistant technology. It is commercially associated with SHAZAM, a music identifier app.
Position in the market:
The world's 2nd most valuable brand with a brand valuation of $146+ billion, Apple over the past many years have created a niche that no other product in its category has been able to achieve.