AT&T: Source Corporate Intelligence Report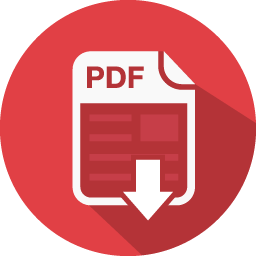 Source Corporate Intelligence Report
Corporate overview
AT&T's commitment to corporate social responsibility (CSR) is embedded in every company level, and its CSR Governance Council is led by the chief sustainability officer and comprised of senior executives representing business areas linked to CSR topics deemed most material by stakeholders.
Each senior executive member represents his or her entire department, collaborating on a broader range of issues and perspectives. Below the cross-functional CSR Governance Council, there are four core issue sub-committees: community; employee activation; environmental; and human rights. These sub-committees work closely with the CSR core working team and expert business unit functional teams to incorporate and address CSR issues within AT&T.
AT&Ts Code of Business Conduct puts the company's values in action and lays out expectations for employees, including commitment to ethics, diversity, privacy, the environment, and communities. The Principles of Conduct for Suppliers outlines expectations for working with AT&T and shows how progress will be scored and measured on topics including sustainable business practices, diversity, conflict minerals, ethics, and labor rights.
Regarding sustainability, something that keeps the CEO up at night is the scale of education required when implementing a new sustainability effort. Employees and stakeholders need to be educated on mechanics and other processes regarding the efforts.
AT&T by the numbers
• 270,000 employees
• Reduced its fleet greenhouse gas emissions by over 20% of the 2008 baseline.
• Since 2017, AT&T expanded its fleet fuel cells by 12 megawatts (MW), with 27 sites commissioned in California, New York, and New Jersey. This growth brings the total on-site alternative energy capacity to 50.8 MW
• AT&T has refurbished or recycled approximately 146 million devices since 2007
Energy and sustainability overview
Technology can play a critical role in transitioning to a more resource-efficient world by addressing harmful effects of climate change and improving daily lives. Increased use of technology can also bring the challenge of greater energy consumption and carbon emissions, and the need for greater reuse and recycling.
These challenges drove AT&T to establish a 2025 goal to enable carbon savings 10 times the carbon footprint of its operations. To meet the goal, AT&T is investing in renewable energy, enhancing the efficiency of its network, and delivering sustainable customer solutions. Since 2017, its has worked to expand its renewable energy portfolio, and in 2018, AT&T announced that it will purchase 820 MW of wind power through three agreements with subsidiaries of NextEra Energy Resources. Together, these deals constitute one of the largest corporate renewable energy purchases in the US.
Since 2010, AT&T has implemented more than 83,000 energy-efficiency projects, resulting in annualized savings of $575 million. By the end of 2017, it reduced fleet emissions by 174,403 metric tons of CO2e and reduced the size of its domestic fleet by more than 1,100 vehicles.
Reducing energy consumption, water usage, and GHG emissions
In 2017, AT&T emitted avoided over 650,000 mtons of CO2e through completing energy-efficiency projects in AT&T buildings, supply chain, and fleets.
Key tactics deployed to reduce consumption include:
Developing and deploying a robust methodology to understand the impact of the AT&T network's greenhouse gases throughout society. After engaging with leading nongovernment organizations, industry groups, and peer companies, AT&T developed a methodology to measure the GHG impacts of customers' use of AT&T technology in an effort to track progress against its 10x goal.
Reduce the emissions of AT&Ts fleet by 30% by 2020. By the end of 2017, AT&T reduced fleet emissions by 174,403 mtons of CO2 e, or 20.1% from the 2008 baseline. 100% of passenger sedans procured in 2017 were hybrid vehicles. In addition, AT&T reduced the size of its domestic fleet by more than 1,100 vehicles.
Greener supply chain. All of AT&Ts model supply chain–managed material and services agreements contain a standard Citizenship and Sustainability clause that requires the suppliers to align with AT&T's Principles of Conduct for Suppliers, and to respond to sustainability-related information requests from AT&T. The clause is standard and has been in all new master agreements as of 2011; AT&T has executed thousands of agreements that contain the clause. It also has several clauses in its contract library that cover sustainability considerations such as energy efficiency.
By the end of 2017, AT&T had a goal to achieve an average score of 80% or higher for top suppliers on the Supplier Sustainability Scorecard, which covers four key categories including policy breadth, rigorous goals, reporting transparency, and supply chain governance. AT&T Global Supply Chain achieved its 80%-by-2017 goal a year ahead of schedule at the close of 2016 with a score of 80.3%.
Device Recycling. As of the end of 2017, AT&T has refurbished or recycled approximately 146 million devices since 2007. This includes 63 million DIRECTV refurbished devices, 18.5 million DIRECTV recycled devices, 19.3 million U-verse devices, and 45.1 million AT&T mobility devices.
Projects and Pilots
Smart Cities. AT&T is addressing environmental challenges through its Smart Cities initiative, which helps cities monitor power outages, water leaks and traffic patterns to more effectively manage their resources. AT&T is employing many of these solutions themselves, helping them meet their commitment to enable carbon savings that are 10 times the carbon footprint of their operations by 2025.
Conserving Water and Lowering GHG Emissions in Agriculture. Every year, US farmers use 2.5 million acres of land to grow 6 million metric tons of rice. Rice farming is water-intensive and currently uses up to 40% of the world's irrigated water every year. But water use isn't the only environmental concern related to rice growing. Rice fields use a flooding technique that generates methane gas. The methane produced by rice farming constitutes about 1.5% of global GHG emissions.
AT&T has been exploring how to use wireless connections to combat these challenges. The company's collaboration with PrecisionKing resulted in an impactful innovation that's already improving the environment. PrecisionKing's RiceKing sensors are placed across rice fields, where they read water levels once an hour. AT&T wireless connections send water-level data to a management system that automatically signals connected pumps to turn on and off as needed.
This system reduces water use and prevents flooding or excessive drying while also lowering methane emissions—all without requiring anyone to be in the field. In Arkansas, instead of measuring water levels in a field by eye, Jim and Sam Whitaker connected their water-level sensors with the AT&T network and have reduced Whitaker Farms' water usage by up to 60%. And their wirelessly connected pump controls have reduced energy usage between 20–30%.
Building Management Systems. AT&T reduced energy consumption and associated GHG emissions by using the internet of things (IoT)-Enabled Building Energy Management system to actively monitor equipment performance across a large portion of its portfolio.
In 2017, AT&T managers evaluated 2,900 Facility Improvement Measures (FIMs) at over 350 facilities, with heating and cooling efficiency representing much of the work. Examples include:
• 1,000 fan system FIMs resetting discharge air set points or adjusting VFDs, economizers, and other miscellaneous equipment.
• 115 chiller plants FIMs saving 41,000 hours of run time, reducing capital and avoiding premature equipment replacement.
In sum, the system enabled $925,000 in annualized electricity savings and a 9 million kWh energy reduction in 2017. This electricity savings equals almost 5,150 metric tons of CO2e.
Partnership with Lowe's. Lowe's is focused on reducing its environmental impact while also increasing efficiency of its operations. To address these areas, Lowe's has installed HydroPoint® smart irrigation controllers that use AT&T IoT to optimize landscape irrigation outside 939 of its stores.
Each year, the controllers reduce water use at these facilities by about 650 million gallons, saving Lowe's an estimated $5 million in total water costs. Because water treatment and pumping uses so much energy, saving 650 million gallons of water also effectively reduces community greenhouse gas (GHG) emissions by an amount equal to burning 84 thousand gallons of gasoline.
Efficiency as a Service. Efficiency-as-a-Service (EaaS) can create immediate electricity and cost savings without upfront capital investment. Using AT&T IoT connectivity, EaaS providers can accurately measure and model the energy savings that companies can realize through the implementation of energy-efficient technologies. That information helps EaaS providers generate immediate electricity cost savings for their users, while also allowing them to pay for the installation of the technology over time.
By overcoming investment hurdles, the EaaS model allows AT&T to install more energy-efficient equipment, reducing emissions from purchased electricity. The new equipment also typically has lower maintenance requirements, thus reducing fuel use from truck trips. As of the end of 2017, the EaaS program enabled AT&T to reduce electricity consumption in 647 facilities that produced almost $20M of annual avoided electricity utility payments, and reduced electricity usage by 183 million kilowatt-hours. That's the equivalent of over 97,500 metric tons of CO₂e.
Fleet
Alternative Fuel Vehicles. AT&T has deployed an Alternative Fuel Vehicle (AFV) fleet, deploying the most efficient technology and leveraging its own fleet management solutions for commercial trucks and vans. By 2020, AT&T plans to reduce the emissions of its fleet by 30% from Its 2008 baseline, including DIRECTV's fleet.
US EPA SmartWay Program. AT&T participates in the US Environmental Protection Agency (EPA) SmartWay program. Through this program, the company benchmarks and measures progress in its transport emissions management, which helps it further integrate energy efficiency, air quality, and climate change considerations into its decisions. The program also enables AT&T to identify potential carbon reductions and cost savings opportunities in the distribution network.
Solar
Since 2017, AT&T expanded its fleet of Bloom natural gas fuel cells by 12 MW, with 27 sites commissioned in California, New York, and New Jersey. This growth brings the total on-site alternative energy capacity to 50.8 MW, exceeding the 2017 target established. The estimated combined energy production from these new resources is almost 100 million kWh annually, and the estimated energy production of the entire renewable energy portfolio is more than 398 million kWh annually.
Wind
2017 was an important year in AT&T's commitment to renewable energy. The company expanded its portfolio through three large wind-energy deals with NextEra Energy Resources. These agreements produce 820 megawatts of wind power, making this one of the largest corporate renewable energy purchases in the US. The projects are expected to reduce greenhouse gas emissions equivalent to taking more than 530,000 cars off the road or providing electricity for more than 372,000 homes per year.
External Recognition and Awards
Dow Jones Sustainability Index (DJSI) North America (2010-2013, 2017-2018). The Dow Jones Sustainability Index (DJSI) North America is based on a rigorous analysis of long-term economic, environmental, and social criteria that account for general as well as industry-specific sustainability trends. Only firms that lead their industry based on this annual assessment are selected for inclusion.
JUST Capital – JUST 100 (2016-2018). The JUST 100 ranking is based on data from participant surveys and feedback from more than 50,000 members of the public about ethical business practices. AT&T was the number-one telecom in 2016 through 2018 and the number-thirteen overall company in 2018.
Business Intelligence Group Sustainability Award (2017). The awards are judged by a panel of business leaders and honor companies who have made sustainability an integral part of their business practice. AT&T won the 2017 Sustainability Initiative of the Year for the 10x Carbon Reduction Program.
Bloomberg Gender Equality Index (2018). AT&T was one of over 100 companies from 10 sectors headquartered in 24 countries and regions named to the inaugural 2018 Bloomberg Gender-Equality Index (GEI). The index measures gender equality across internal company statistics, employee policies, external community support and engagement, and gender-conscious product offerings.
Energy Star Partner of the Year – Sustained Excellence Award (2015-2017); Product Brand Owner Award (2013-2014). DIRECTV, now part of the AT&T family, has been named an Energy Star Partner of the Year by the EPA each year since 2013. The Sustained Excellence award recognizes AT&T's continued leadership in environmental protection through superior energy-efficiency achievements.
World's Most Admired Companies, Top 50 (2009, 2010, 2012, 2014, 2015, 2017-2018). AT&T continues to remain on Fortune's Most Admired Companies Top 50 list. In 2017 and 2018, the company was recognized as the number-one telecommunications company, which included first-place rankings on innovation, social responsibility, and people management for the sector.
CR Magazine 100 Best Corporate Citizens List (2011-2018). This corporate citizenship ranking recognizes top corporate citizens based on publicly available environmental, social, and governance data.
Newsweek Green Rankings (2015-2018). The Newsweek Green Rankings are one of the world's most recognized assessments of corporate environmental performance. In 2016, AT&T was ranked the #1 diversified telecom company.
Euronext Vigeo (2013-2018). AT&T is included on the Euronext Vigeo World 120 and Euronext Vigeo US 50 indices. These indices include companies achieving the most advanced environmental, social and governance performance.
FTSE4Good Index (2010-2018). AT&T continues to be a member company of the FTSE4Good Index. As institutional investors around the world put increasing focus on the environmental, social, and governance (ESG) practices of the companies they invest in, ESG risk measures are an increasingly important part of the investment process. AT&T is ranked the #1 telecom.
S&P Indices (2015-2018). AT&T is listed as a top-10 constituent of the S&P 500 Environmental & Socially Responsible Index and the S&P Global 1200 Carbon Efficient Index. The S&P 500 Environmental & Socially Responsible Index measures the performance of securities from the S&P 500 that meet particular environmental and social sustainability criteria, while the S&P Global 1200 Carbon Efficient Index measures a company's performance as it relates to their level of carbon emissions.
Carbon Disclosure Project (2010, 2012, 2013, 2015-2017). AT&T has been a leader on CDP's Carbon Disclosure program for many years. The CDP Climate Change program recognizes companies that have demonstrated strong internal data-management practices for the measurement of greenhouse gas emissions and energy use. AT&T has disclosed climate change information to CDP since 2005, and in both 2016 and 2017, the company earned an A-, placing it in the "leadership tier."
NASDAQ CRD Global Sustainability Index (2015–2017). The Nasdaq CRD Global Sustainability Index is designed to track the performance of companies that are taking a leadership role in sustainability performance reporting. These companies have voluntarily disclosed their carbon footprint, energy usage, water consumption, hazardous and non-hazardous waste, employee safety, workforce diversity, management composition, and community investing. In 2017, AT&T was ranked #40/401.
Calvert US Large Cap Core Responsible Index Fund (2012-2014, 2017). AT&T was listed to the Top 10 Holdings of the Calvert US Large Cap Core Responsible Index Fund, which tracks corporate sustainability progress as well as financial indicators.
Verisk Maplecroft Climate Innovation Index (2009–2014, 2017)
AT&T ranked 22 of 100 on the US list, and increased its listing to 53rd on the global Leaders and Benchmark Indices.
Resources
AT&T Corporate Responsibility Update https://about.att.com/ecms/dam/csr/sustainability-reporting/PDF/2018/ATT-Corporate-Responsibility-Update.pdf
EPA Greenhouse Gas Equivalencies Calculator: https://www.epa.gov/energy/greenhouse-gas-equivalencies-calculator
Energy Digital: AT&T sustainability on a massive scale. https://www.energydigital.com/sustainability/att-sustainability-massive-scale
AT&T Demonstrates Sustainability Progress http://www.apics.org/apics-for-individuals/apics-magazine-home/magazine-detail-page/2017/11/02/at-t-demonstrates-sustainability-progress
AT&T and McDonald's turn sustainability into saleshttps://www.greenbiz.com/article/how-att-and-mcdonalds-turn-sustainability-sales
AT&T, The Internet of Things, And Sustainable Farming https://www.forbes.com/sites/stevensavage/2018/02/21/att-the-internet-of-things-iot-and-sustainable-farming/#2f3eccc96f66