Athletes As Role Models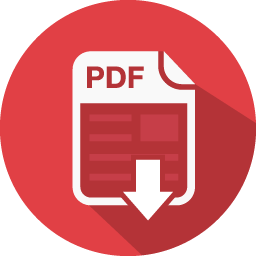 Today athletes are projected as role models in society, heroes for our children to look up to. This comes with great responsibility to not only the role model, but to the parents and guardians of impressionable children. The role model has changed from past years, I contend, not in a good way. Starting in the early 20th century, professional baseball players have been looked upon as role models. Mickey Mantle, Joe DiMaggio, Babe Ruth all represented childhood heroes of past generations. Each of them handled it differently but managed to be remembered in history as a "good" role model.
The definition of a role model is a person you look up to or try to be like. They most likely will have similar traits either true or perceived like the person looking up to them. A true role model inspires the subject to be their best and strive for more. According to Marilyn Donahue in "Athletes as Role Models", She states if a person is uncertain of their future, a role model can help them come to a decision. She lists 8 characteristics that make a good role model. These are: Honesty, Commitment, Good sportsmanship, sense of humor, fairness, good self-image, determination and high moral values. These obviously are traits that are enviable in any time of person. Sometimes, a role model wasn't cut out for the position.
Oscar Pistorius was the first double leg amputee to qualify for the Olympics in the summer of 2012. Oscar was born without the fibula bones in both his legs and at age 11 the doctors decided to amputate both below the knee. He started running competitively in the Paralympics using carbon fiber bladed artificial legs, gaining him the nickname the "blade runner" Pistorius was looked up to not only as a Paralympian athlete, a South African athlete but as the first double leg amputee to qualify for the 2012 London summer Olympics. People all over the world, all walks of life looked to this incredible story of overcoming adversity and perseverance. That was until 2013 when he ran into problems. In 2014, he was charged for the murder of his South African model girlfriend Reeva Steenkamp. Pistorius admitted to firing the gun that killed Steenkamp but insisted he was shooting at what he thought was an intruder. In 2014 Pistorius was convicted of culpable homicide, a charge in South Africa that means you unwittingly but unlawfully killed another person. In 2015 a parole board sent him to house arrest. Also, that year, an appeals court overturned his lighter conviction and found him guilty of a heavier charge of homicide. And sentenced him to what ended up being 15 years, the minimum homicide sentence in that country. His role model status went from the highest of highs to the lowest of lows very quickly. He is now equally known for his "blades" and the fact that he murdered his girlfriend.
Orenthal James Simpson, better known as OJ Simpson was an NFL running back for the Buffalo Bills from 1969 to 1977 and then with the 49ers from 78-79 and is currently 21st all-time in career rushing yards. Up until a fateful day in 1994, Simpson was a well-known, respected professional athlete, actor, product spokesman and role model. No one could foresee on June 17th, 1994 the Los Angeles police department issued a warrant for the arrest of OJ Simpson for the murder of his ex-wife Nicole Brown and her friend Ronald Goldman. The world watched as Simpson's white bronco driven by his friend Al Cowlings, drove down a Los Angeles freeway with Simpson crouched in the back, threatening suicide. Before that fateful day, OJ Simpson was a role model that many looked up to. Before this day he would have met all the criteria for a positive role model, a Hall of Fame Professional Football player, Spokesmodel for AVIS rent a car, handsome and charismatic. In 1995 after a 9 month trial for Murder, he was found not guilty of the crime, although most of the country felt he was guilty, blaming a circus of media trial as the problem. He was convicted in 2008 and sentenced 9-30 years in Nevada for 12 charges including armed robbery and kidnapping. He was paroles in September of 2017 after serving the minimum of 9 years.
Lance Armstrong, a classic case of a role model brought down by his own vanity and desire to win at all costs, proving that no matter how much we want something, there is a right and wrong way to do it. He was the top of the cycling world, 1999-2005 7 consecutive Tour De France victories, a feat never before accomplished and testicular cancer survivor. The start of a great and inspiring career, tainted in 2012 when the World Anti-Doping Agency charged him and some of his teammates for "Doping" their blood. He admitted to this after years of denial on The Oprah Winfrey show in 2013. Sued by the Federal Government due to his US Postal Service sponsorship, who sought $97 million dollars in sponsorships they had doled out to him and his team during their reign at the top. Ultimately settling on $5 million dollars and paying the legal fees of Whistleblower Floyd Landis. In The Salem Press Biographical Encyclopedia, James Ryan came to the conclusion "He raised professional cycling's profile in the United States to unprecedented levels, and his trademark Livestrong bracelets became a ubiquitous symbol of solidarity with the fight against cancer. However, his legacy was deeply tarnished by the revelation of his doping and his prolonged denial that he cheated."
I have shown unequivocally that some people look like good role models, but ultimately they are human and make mistakes and take actions that weigh far heavier than their immense accomplishments. Too often we rush to choose a role model based on the 8 characteristics above but forget these people are just human and are subject to bad behavior, and poor judgement. More often a famous role model will run into these problems and should understand by thrusting yourself into the media spotlight, more and more flaws will show through. Not everyone is cut out to be a role model, but often they do, and they should recognize the responsibility to society and be conscious of their actions.