Avalanche Susceptibility Assessment Along Amarnath Yatra Route Using Terrain Parameters In GIS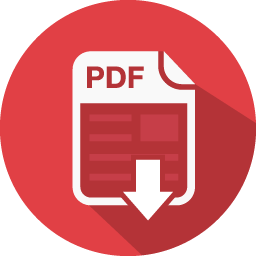 1. Introduction
Lakhs of pilgrims go for Amaranth yatra every year during the period of July-August. The Amarnath cave is located to the south of Zojila Pass and to the north of Pahalgam in Kashmir, at an elevation of 3,888 m. There are two trekking routes to the Cave, one from Pahalgam and other from Baltal. Assessing avalanche Hazard along Amarnath yatra route is important because it is a matter of lakhs of lives who stride through difficult mountain terrain to reach the holy cave. An attempt has been made here to identify snow avalanche risk areas by combining causative terrain parameters in GIS. Estimation of avalanche danger zones on the basis of topographic parameters has been carried out by other researchers earlier [1]. Here the aim is to delineate the avalanche sites by extracting the drainages and mountain ridges on the terrain and by using possible combinations of plan and profile curvatures along with other terrain parameters responsible for the avalanche. Generated output avalanche hazard map is clearly showing the high danger areas along the route. Further, results are validated by correlating the high danger areas with existing avalanche sites.
2. Methodology
Terrain is one of the key factors that contribute to avalanche occurrence. Even if favourable snowpack and weather conditions are present, avalanches will trigger on terrain with certain features and characteristics. Here the causative terrain parameters i.e. Slope, Aspect, Plan and Profile Curvature, Drainages, Mountain Ridges and Elevation are derived from DEM. ASTER DEM 30m resolution is used in this studies. All these parameters are reclassified into different classes depending upon the danger level. Slope is categorized into five classes and slope values ranging from 28° to 45° are considered as most vulnerable for avalanches [2]. Aspect is classified into three classes. North, North East and South East aspects are considered as most favourable for avalanches due to colder air temperatures, while West and South West are considered as least favourable and East, South and North West as intermediate [3]. Combinations of plan and profile curvatures are computed and divided into three classes. Classes making up all possible combinations of concave and flat slopes contribute more to the avalanches and hence given more weight [4]. Avalanche follow drainage path down slope, so extracting drainages for avalanche mapping is important. Delineating mountain ridges will help in marking possible avalanche sites. Drainages and mountain ridges are derived using hydrology tool in ArcGIS. Elevation of study area ranges from 1946m to 5411m. Elevation is divided equally into five classes and class three ranging from 3332m to 4718 m is considered as most vulnerable for avalanches. Weights to the parameters and ratings to the classes is assigned according to their importance in avalanche occurrence. Weights and ratings are assigned on the basis of knowledge of the field and scale of 0 to 9 is used to map the danger level. (Table 1). Parameters are combined using weighted overlay technique in ArcGIS to generate the avalanche susceptibility map.
Avalanche danger level =
[image: C:UsersANURAG SHARMAPicturesScreenshotsScreenshot (115).png]Output region is divided into four danger zones NO, LOW, MEDIUM, HIGH. (Figure 1)
Table 1. Weights and ratings assigned to parameters.
3. Results
High danger pixels on the output avalanche susceptibility map are forming clusters and are correlated well with marked avalanche sites (Figure 1). Left hand side is showing the output susceptibility map obtained and right hand side is showing the correlation between marked avalanche sites and high danger areas on the map output. The output is assessed and results are validated by doing field recce. Further steps are being taken to make the output more refined.Output susceptibility map
Correlation with marked avalanche sites
chandanwari
M.G Top
sangam
Amarnath caves
Baltal
sangam
chandanwari
M.G Top
sangam
Amarnath caves
Baltal
sangam
Route: Baltal to Amarnath
Route: Pahalgam to Amarnath
Figure 1. Avalanche Susceptibility map and correlation with existing avalanche sites
4. Conclusion
It is observed that along with slopes, drainages and mountain ridges are also the significant terrain parameters to assess the avalanche sites along a route over a particular terrain. This method can be used to assess avalanche hazard along other strategically important mountain terrains. This can also be helpful in developing digital avalanche atlases.
References:
Adrian Covasnianu, I.R Grigoras, L.E State, Daniela Balin, S. Hogas, Ioan Balin, Mapping Snow avalanche risk using GIS Technique and 3D modelling: Case study Ceahlau National Park, July 2011, Romanian Journal of Physics 56(3-4):476-483.
Rajinder Parshad, P. K. Srivastva, Snehmani, S. Ganguly, S. Kumar and A. Ganju ,Snow Avalanche Susceptibility Mapping using Remote Sensing and GIS in Nubra-Shyok Basin, Himalaya, India, August 2017 ,Indian Journal of Science and Technology,Vol 10(31), DOI: 10.17485/ijst/2017/v10i31/105647
S. K. Dewali, A Prototype Model for Integration of Topographical and Meteorological Parameters for Avalanche Hazard Analysis, DRDO Science Spectrum, February 2010, pp. 27-36.Copyright (c) 2010, DESIDOC
Irene Vontobel, Stephan Harvey, Ross S. Purves, Terrain analysis of skier-triggered avalanche starting zones, International Snow Science Workshop Grenoble – Chamonix Mont Blanc – 2013
Keywords: GIS, Amarnath Yatra, Snow Avalanche, ASTER DEM.