Become a Preschool Teacher in West Virginia: Analytical Essay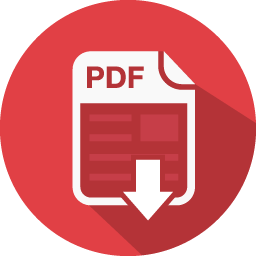 Intro
Early Childhood Education is one area where our nation lags behind the rest of the developed world. Only 54% of children in the United States are enrolled in pre-school, compared to 80% for the rest of the world. We trail even Chile and Mexico in how we prepare our youngest children. However, in 2018, Congress allocated 5.2 billion dollars to subsidize childcare for lower-income families. This represents nearly a 100% increase in government spending for this vital service. Given West Virginia's 2002 resolution to provide preschool for all children by 2012, the state is still experiencing extended development in early childhood education. In short, it's a great time to be a preschool or kindergarten teacher in West Virginia. How to
Become an ECE Preschool Teacher in West Virginia
West Virginia teachers follow a fairly standard route to teaching. First, you should attend an accredited, approved teacher/educator preparation program in one of West Virginia's many colleges and universities. Prior to enrolling, make sure that your school's education department will support your goals. That is, not every school will prepare you to teach Pre-k through Kindergarten. The West Virginia Department of Education provides a list of approved programs, sorted according to the specific licensure for which the Department has approved them.
Step 1. Earn a Degree in Early Childhood Education To clarify, the West Virginia Department of Education calls this area Early Education. Nonetheless, you should find a program that provides this specialty area. Currently, the state has six active programs in this speciality. However, given Congress' cash infusion into Early Education, this might change for the better. As you study, you might take courses such as: • Human Development • Educational Technology • Exceptional Children • Learning Theory • Classroom Management • Student Teaching Experience
Step 2. Complete any Required Exams West Virginia requires that you take and pass one of the Praxis examinations to qualify for your teaching credentials. If you wish to teach Pre-kindergarten students in the state, you'll need to pass the test titled, Pre-Kindergarten Education. The test is broken down into five content categories that you should master as you work through your bachelor's degree. Those categories are: • Early Childhood Development • Teaching and Supporting Diverse Children • Creating a Developmentally Appropriate Learning Environment • Teaching and Learning • Professionalism, Family, and Community, On the other hand, if you wish to teach Kindergarten through Fourth Grade, West Virginia requires that you take two Praxis tests: Education of Young Children and Teaching Reading: Elementary Education. Education of Young Children covers six content categories: • Childhood Development and Learning • Observation, Documentation, and Assessment • Developmentally Appropriate Practices • Professionalism, Family, and Community • Content Pedagogy and Knowledge • Knowledge of Teaching Teaching Reading: Elementary Education covers three main content categories: • Assessment and Diagnostic Teaching of Reading • Reading Development • Writing in Support of Reading
Step 3. Standards and Qualifications To ensure that you land the best job, you will need to provide character references, a background check, and any applicable experience. If you have done any teaching or assistant teaching for a private daycare or preschool, make sure that you have this on your resume. If you are just starting to work in a pre-k facility, make sure you start documenting your experience. Keep student names confidential, but try to chart their progress as you go. This will provide you with loads of information to share in an interview.
Potential Credentials, Requirements and Certifications Needed in West Virginia
Initial Professional Teacher: This will be your first teaching credential. It indicates that you have an appropriate bachelor's degree, have passed a Praxis II subject test, and have met all other requirements. This license will cover your first three years in the classroom.
Temporary Teacher: This is for teachers moving to West Virginia from out of the state or nation. That is, for this credential, you'll have completed the requirements to teach in a different jurisdiction, but have not yet transferred your credentials to West Virginia.
Permanent Teacher: After your Initial Professional Teacher license, you will need to renew two five-year licenses before you are considered a Permanent Teacher. Another way to become a Permanent Teacher is to attain a Master's degree in your specialty area and teach that subject for at least five years.
Alternative Teacher: You can 'test-in' to this position if you have passed the appropriate Praxis II or CORE exam and have significant life or professional experience in the subject area. For instance, if you have significant tenure working as a mechanic and pass the appropriate Praxis II, you might teach high school students to become mechanics.
Specialization Additional Certifications PreSchool Special Needs: This certification allows you to teach students with a variety of learning difficulties.
Gifted and Talented: With this credential, you can help stimulate and inspire very bright minds so that they don't become bored or disaffected with education. When these students are engaged and encouraged, there is so much they can do.
Reading: This specialty focuses on improving how students interact with the written word. Some may need extra help catching up to their grade level.
English as a Second Language: Students from all cultures and nationalities come to West Virginia in hopes of finding a better life. With this credential, you can help them navigate an English-dominated society. If you love languages and linguistics this is a great choice.
Health Education: Even very little ones can learn about health and the importance of eating right, exercising, and paying attention to maintaining a healthy environment.
Visually Impaired: Blind and visually impaired students need help every day to navigate the world they are growing up in. You can help them to learn braille and every day life skills that they will need for the rest of their lives.
Foreign Languages (French and Japanese): Common wisdom is that it's easier to learn languages in our early years. Learning French, Japanese, or some other language in preschool will surely set precedence for later cognitive growth and development.
School Counselor: Even very small kids needs extra care and attention from mental health professionals. If you can help them overcome a personal or family problem, their later lives will positively reflect your work.
Deaf and Hearing Impaired: Students who are hearing-impaired might rely on you to teach them American Sign Language. You can also work with them on lip-reading and other skills to help them navigate our aural environment.
Autism: This seems to be a growing population. From the severely affected to more functional Asperger's students, your credential will enable you to work with these kids and help them lead their best lives.
West Virginia Preschool Teacher Careers Options Public schools: You will need a full teaching license from the state of West Virginia to teach in public schools. You will work in a classroom with students from all strata of West Virginia society. Public Schools set the standards for teachers in all other settings, so if you qualify for them then your resume should be honored in any other sort of school.
Private childcare: Sometimes this occupation is called an Au Pair or Nanny. In private childcare you will work with a family's child or children. Your duties might be more functional in that you'll shuttle them between activities, or you could have a more instructional role and give them a head start on reading, writing, mathematics, and more. Since the state isn't regulating your classroom, you can teach whatever the parents will permit.
Private schools: In a private school setting, you will not necessarily need a West Virginia teaching credential. However, private school principals will appreciate if you have an appropriate bachelor's degree or significant experience in the field you wish to teach.
Head Start programs: This program was started by President Kennedy to help inner city or other disadvantaged children get a proper start in life. You will probably need a West Virginia teaching credential to land a job with Head Start, but this job will provide an endless amount of satisfaction in return.
Community-based programs: These include everything from preschool arts programs to pee-wee soccer leagues. You will probably not need a teaching license, but a strong desire to work with children coupled with appropriate experience will serve you well.
Faith-based programs: If your faith is something you want to include in your classroom, then you should seek out a faith-based school. These programs operate separate from public school funding but they allow you more freedom in what and how you teach.
Military programs: Teachers who want to see the world sign up to teach on military bases. You might not be able to pick your assignment, so you might end up on a base in Norfolk, Virginia. However, you could land an interesting job in Japan or even Germany. Once you attain a West Virginia teaching credential, you can apply.
Early Childhood Education Teaching Salaries in West Virginia
Preschool Teacher: Our toddlers and pre-k students deserve the best in their formative years. Preschool teachers facilitate a strong foundation for young minds.
Elementary School Teacher: Once you are licensed to teach elementary school, you can teach any K-6 classroom, though you will surely discover a preference for a particular grade.
Professor of Education: If you have a lot of experience in the classroom, or have achieved a qualifying master's degree to teach at the post-secondary level, you can become a Professor. If you want to find a full-time tenure track job, you will probably want to achieve a doctoral degree.
School Principal: If, after several years in the classroom, you wish to impact students from a more macro perspective, the administration is for you. This position requires another Praxis test and you will probably want at least a master's degree to be competitive, but it's worth the effort.
Special Education Teacher: This field is one of the most demanding and rewarding in the entire educational landscape. You will work with a broad spectrum of disabled children to help them meet the goals of an Individualized Educational Program (IEP) that you have designed yourself.
ESL Teacher: Non-English speakers need education too, and with your help they can master our dominant language and become the leaders of tomorrow.
School Psychologist: All kids need someone to talk to when life gets hard. You can be the rock in their life, a lifeline that will help them move through to adulthood.
Occupation Entry Level Mid-Career Late-Career Preschool Teacher $29,520 $30,534 $30,957 Elementary School Teacher $34,700 $40,800 $47,300 Professor of Education $44,000 $49,100 $52,500 School Principal $34,900 $40,800 $47,300 Special Education Teacher $34,700 $40,800 $47,300 ESL Teacher $34,700 $$40,800 $47,300 School Psychologist $54,100 $61,000 $73,200
Accredited Early Childhood Educator Teacher Preparation Programs If education is your passion, then you will certainly need a degree from an accredited college or university. Without proper accreditation or state acknowledgement, the West Virginia State Department of Education is unlikely to grant you teaching credentials. Though most Education departments will provide the training you need to qualify for licensure, it's important to ensure that this is the case prior to enrolling. You want to start your career on-time, so research accreditation.
West Virginia University Degrees Offered: • Elementary Education • Early Education • Multi-Categorical (excluding Autism) • Music • Physical Education • Preschool Education • Preschool Special Needs • Reading Endorsement • Reading Specialist • Severe Disabilities Accreditation By: Higher Learning Commission, West Virginia Department of Education West Virginia State University Degrees Offered: • Spanish • Superintendent • Supervisor of Instruction • Wellness • Art • Elementary Education • French • Health • Multi-Categorical (Excluding Autism) Accreditation By: Higher Learning Commission, West Virginia Department of Education West Liberty University Degrees Offered: • Early Education • Elementary Education • Health • Mentally Impaired • Multi-Categorical (Excluding Autism) • Music • Physical Education • Preschool Special Needs • Reading Specialist • School NurseGlenville State College • Specific Learning Disabilities • Art • Behavior Disorders (Excluding Autism)
Accreditation By: Higher Learning Commission, West Virginia Department of Education Glenville State College Degrees Offered: • Early Education • Elementary Education • Health • Multi-Categorical (Excluding Autism) • Music • Physical Education Accreditation By: Higher Learning Commission, West Virginia Department of Education
Conclusion
Your career in Early Childhood or Elementary Education can take many different routes. As a teacher, you can add various endorsements as your career progresses. These will enable you to engage with specific populations and facilitate their learning and growth. Later in your career, can also take your knowledge and experience and help future educators achieve the same levels of excellence. Alternately, you could rise into administration and help create and implement curriculum changes, as well as shape policy for your school and district. Education is more than a mere job. It's a career that will engulf you in all the best ways. You will find that your workday is full of hilarious, enlightening, and even very sad moments. Watching a child's eyes light up when she first grasps a concept, or seeing the flush of pride upon turning in a completed workbook are the sorts of compensation that are unreachable in most other professions. With that said, you will be happy to note that West Virginia teachers recently earned a pay raise. Your teaching career is moments away. Find the teacher preparation program that suits you best and apply today!
Sources
https://amp.economist.com/united-states/2019/01/26/republicans-and-democrats-are-taking-early-education-more-seriously
https://education.cu-portland.edu/blog/teaching-license/west-virginia/
https://www.wvea.org/content/2018-2019-salary-schedules
https://wvde.state.wv.us/certification/approved-programs/