Book Report: Stegomyia, The Story Of My Life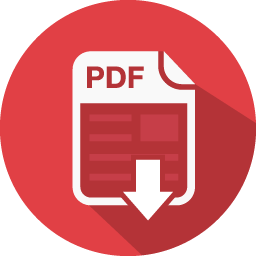 Stegomyia, The Story of My Life, by William K. Adeniyi, follows the author's life journey, revealing the numerous obstacles he overcame to achieve his dreams. It contains his childhood memories, telling about his family of origin and how life became bearable for him after his father's demise, then worse after he lost his mother. Adeniyi tells how he struggled financially through elementary school and couldn't enter high school due to lack of funds. Again, he reveals how, eventually, he got into high school after overcoming formidable hurdles and even had to drop out of university to take a job as a high school teacher in 1969.
This autobiography unveils Adeniyi's experiences at work before and after high school. Afterwards, it tells how he got admitted to Hampton Institute, Hampton, Virginia in the United States. It reveals how he was able to obtain his passport, get a visa, wed his girlfriend, and pay for his flight. Furthermore, it tells about his family and life abroad, revealing how he overcame his new problems, especially immigration issues, to become a professor.
Comprising sad and happy moments, this book is interesting and well written. It's neat and readable. In addition, it's enlightening and motivational. It highlights some extraordinary and ordinary things that happened in Adeniyi's life, as well as some of the people he met along the way. I like his straightforward writing style. However, though, he is good on narrative, I think that some details were unnecessary. Moreover, sometimes, he is just telling instead of showing the events. Readers who don't like reading memoirs, especially one with some regular academic narratives, may not want to read the book.
Apart from revealing Adeniyi's optimism, perseverance, and determination, the book gives insight into the culture of the Yoruba people in Nigeria, West Africa. Also, it tells about life in the country some decades ago, particularly the political and economic situations.
The book contains a message of hope for people struggling through life, chiefly those in the Third World, where extreme poverty creates a lot of financial constraints on achieving life goals. Moreover, Adeniyi includes why he was nicknamed "Stegomyia." Concerning editing, it was well edited, though I noticed a few grammar errors and typos, which are not distracting, such as "…kind of self- indulgence…' and 'It worked, because we all….'
In conclusion, I rate the book 3 out of 4 stars. I didn't rate it less because it's engaging and inspiring. Also, I couldn't give it 4 stars because some of the events were told, not shown. Hence some parts are somewhat flat. I recommend it to anyone who is experiencing disappointment in any area of their life.