Brand Analysis Of Raymond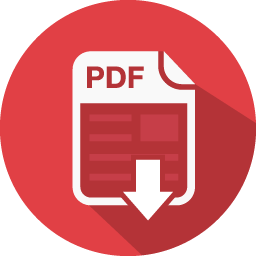 This is a critical review of Raymond, which requires a change in regards to the current marketing condition. I will propose the brand equity strategies needed to implement such changes. I will also discuss the correlation between brand equity strategy and increasing brand knowledge or resonance and provide suggestions on how brand strategy enhances their social responsibility.
Literature Review:
Brand Resonance Pyramid Model
The Brand Resonance Pyramid describes the evolution of the customer and their relation with the brand. In order to build a strong brand, the company must shape how the customer thinks and feel about the product and how to connect to build brand loyalty. This pyramid takes the shape of a pyramid with four-level to brand building. It contains six building blocks that must be in place to reach the top of the pyramid and develop a successful brand.
Brand Reinforcement
Brands are generally reinforced by marketing programs that communicate the meaning of the product always to keep up awareness and image (Keller 1999). Specific marketing measures taken by today's enterprises will affect the brand or brand consciousness of customers, and indirectly affect the effectiveness of future marketing activities (Keller, Parameswaran & Jacob 2015).
Brand Revitalization
Change is inevitable in the world of the marketing environment, whether its customer preferences, new technology, or competitors. In order to maintain their position in this change, most well-known brands have now disappeared from the market. Thus, brands often had to stick to their roots to recover their losses and gain equity sources in order to re-establish their position. (Dole 2020)
Selection Of the Brand
Raymond (The Complete Brand)
Raymond dates back to all the way 1925 when a small woolen mill called Raymond woolen mill was set up in Thane, near Mumbai. Raymond is a diversified group with several business operations in the textiles and apparel industry, as well as a presence on the national and international markets through various segments such as FMCG, Electronics, and Prophylactics. Raymond, as a brand, has continuously supplied quality goods to its targeting ostentatious men. These endeavors, through branding, distribution, and customer relationships, resulted in the design and development of products of international norms. Young people and millennials prefer casual wear over formal wear (NARAYANAN, 2019). On the one hand, the company has fallen into tradition; on the other hand, modernity has been tested. The company decided to stay strong on the brand, but accepted the change and remained relevant to consumer preferences
Critical Discussion:
Salience measures various aspects of the brand and how easily and often the brand is the vote under different situations or circumstances. This stage is when Raymond can ask themselves from consumer feedback to what extent is the brand top of mind and easily recalled or what kind of cues are necessary. Raymond customers consider it a high-quality premium and the exclusive textile company, therefore, talking about in this stage of the model.
Brand performance describes how well the product or services meets customer's more functional needs. Raymond can assess their brand performance by asking their customers questions like to what extent doe this brand satisfies utilitarian, aesthetic, and economical customer needs. These questions allow the business to reevaluate and alter what may need improvement. Raymond's premium fabric and customize service have gained a stronghold in consumer's minds and have allowed it to only high-quality service factors. There limited edition and chairman collections are charged at higher prices yet find buyer as customers know Raymonds offers world-class luxurious products.
Brand Imagery depends on the extrinsic properties of a product or service in which it attempts to meet customers' psychological or social needs. Raymond represents the persona of a strongly rooted "complete man" through an indirect approach of advertisement.
Brand Judgments is about evaluation of the brand. They include judgements about quality, credibility, consideration and superiority of the product or service of the brand. Raymond consumers provide high credibility to the brand because of it's high quality fabric and innovation.
Brand Feeling are customers emotional reactions and responses to the brand. A brand may ask what feeling are evokes by marketing for the brand. Raymond focuses on uncommon complete man and rather promises to deliever on that.
Brand Resonance describes the relationship and the extent to which customer feel insync with the brand. Raymond has introduced a Style store where on display they have one piece of collection and customers can find there preffered size waiting for them in the fitting room, this type of acknowledgement may instill a sense of community to the 1.5 million members of the Raymond premium circle a customer loyalty initiative of a brand.
Maintaining Brand Consistency:
With the consistent message "complete man" as the backbone of the brand, however now it focuses on focused campaign: the color of wool (suiting fabrics in over 2000 shades). People are not only emotional but they want to see the rational side. Raymond is balancing it out with the main company campaign and the product specific innovative communication. At the same time it is coming out with new media, event so that consumer can touch it tangibly.
Revitalization through Changing Association:
The Complete Man advertising weaved in product proposition to spotlight the qualities of Raymond tends to position their communication in today's man, but positioned their products in tomorrow's man. As part of the plan, the brand will introduce 3D manufacturing, digital anthropometry, 75 tailoring centers and more than 1 lakh tailors. Global expansion are often identified as another key milestone for Raymond's transformation into the US, Europe, Japan, and therefore the Middle East. As the company moves out of the needs and desires of the person, its value proposition increases and deepens (Singh, 2018).
Feedback
The above review can be more insightful if more data and research offered.
Recommendation:
By expanding plans and providing higher-quality products, Raymond brand companies can engage in skills training and social upgrading in their work fields, and the difference in the social field will be huge. The tailoring skills in skill tailoring institute with employability linked program for youth, vocational training in the rehabilitation center for underprivileged and make initiative for livestock development center if each (Corporate Social ResponsibilityPolicy, 2019). Raymond has to build the right type of experience around its brand to the customer so that customer has specific positive thoughts, feelings, beliefs, opinion, and perception about it.