Business Plan: Pharmacy Shop Medihope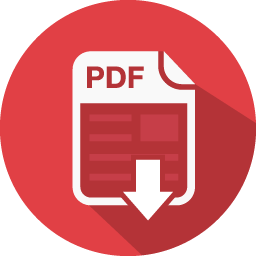 I. The Industry, the Company and the Service
The Industry:
In Dhaka, there are a lot of pharmacy shops but they do not have a business alike to MEDIHOPE. It is an online based medicines and health care products providing company. According to Directorate General of Drug Administration, the country has 107357 pharmacies with valid licenses but do not provide online purchasing facilities or home delivery services. So it's a great opportunity for MEDIHOPE.
The Company:
2.1 Company ownership:
MEDIHOPE is a start-up company owned by Maysha and her other 7 friends. During BBA program we 8 friends thinking about a whole new start-Up business and we come with an idea of MEDIHOPE.
Company Profile:
Brand Name: MEDIHOPE
Year of Establishment: 2019
Type of Business: Online medicines and health care products providing business.
Products: All kinds of Domestic and Imported medicines and health care products for all types of people in Bangladesh.
2.2 Start-Up-Summary:
As a start-up company MEDIHOPE haven't a luxurious office. We have a small head office in Dhanmondi.
Small office including sufficient chairs, file cabinets and desks
Front counter, storage bin, cash register.
We have two computer terminals and main computer server with a printer and back-up- system
Software: MS Office, Quick Books Pro, Drug interaction software, Physician Desk Reference Software detailing side effects and other information pertinent to the customer.
Assorted bottles, boxers, envelopes for dispersing and shipment.
Scales for shipping.
Telecom system.
Start-Up inventories.
Rent, utilities and insurance.
Our Services :
Providing imported and domestic medicines at lowest cost.
Ensuring best quality products.
Online ordering system and home delivery inside Dhaka within 3 hours.
Products from different pharmaceutical companies
Competitive Advantages:
MEDIHOPE is the first in Bangladesh to provide online medicine and health care products. So we do not have that much competition but we have to ensure about local pharmacy shoes. So we give our customers so especial services.
Saves time of customers
Easy and comfortable online order
Home delivery within 3 hours!
II. Management Team:
Mysha Tarannum: She will be the CEO of the organization. She has got the paramedical certificate and as a student of BBA, she has also got some wonderful ideas and technics which will be beneficial for the organization as well as the business.
Himika Kabir: Marketing department will be monitored and handled by Himika Kabir. She is a BBA student of marketing department and she has got some skills which makes her worthy of this position.
Mirza Johra Islam: She will be in the post of research analyst. As she has much knowledge about researching and she has an amazing analyzing skill, so she is capable to handle the position. She is a BBA student.
Omar Faruq: communication is one of the most important parts. Medihope divided it in two groups. One is purchasing and another is sales. Omar Faruq will monitor the purchasing sector. He has high communication skill and he is capable of handling the position.
Tabassum Amrin Prioty: She will handle the sales department of the communication sector. As she was involved with leadership in her educational institution, sp it is hoped that she can prove herself in this business. At present, she is doing her BBA from marketing department.
Antor Chondra Das: He will handle one of the most important parts of the business which is the IT sector. He has a vast knowledge about Information Technologies and computer including Office Application Program, Graphics Design, Web Development etc. He will monitor and handle all these things.
Ebaidul Haque Rafin: Human resource department will be handled by Ebaidul Haque Rafin. As he is involved in many club activities since his college life and has knowledge about working with different types of people, it is hoped that he will do well in the human resource department.
Samsul Huda Sohan: He will handle all the financial matters of MEDIHOPE. He has proved himself in many business competitions. He has also an excellent academic result. As he is efficient and good in budgeting and other financial activities, it will be beneficial for MEDIHOPE if he handles this sector spontaneously.
III. IT Analysis:
This sector is all about the online delivery process and maintaining the order. Ordering our products online is very simple using our app. The app is designed for every user that no one should feel difficulties in using our app and ordering online. For our better accounting for supplies and inventory, we will provide completely computer based accounting system where we will get proper information about every transaction.
Online Ordering:
To order our product online, all you have to do is just install our "Medihope" app from Google Play Store of Android or App Store of IOS. After opening our app, you will get the following screen:
Here you will get the products with best discounts. You can directly order from the page.
If you want to order a product, you just simply have to log in or sign up to our app and create an account. Here you will have to give your information including your address, email or any other contact information.
If you just click on the 3 bar menu which is situated on the top left corner of the app, you will get a category page where you can choose your medicine or required things. You can also search your medicine here. If you click on a category, you will get all the products related to the category.
By clicking on a product, you will get a page like this where you will get all the information of the product including price, manufacturer, category and amount of the product. The best thing is that, you don't have to pay us online and no chance to be cheated. As we provide cash on delivery service, you will pay hand cash to our agents after getting the product in hand. You will get your product within 3 hours of the order.
IV. Marketing Plan and Market Analysis
Marketing Plan :
Our marketing strategy will mainly target people who stay alone at home, students and personnels who work round the clock through attractive online advertisements. The advertisement will be appealing to the customer's sense of value and the campaign's goal will be to increase awareness amongst the mass people.
Previously we have stated that our idea is a community-based idea. So, we will be targeting the demographic of that community first and the best way o make people know our idea is by giving leaflets with the daily newspapers. Then we will use posters and banners on busy streets and intersections.
Then we will be going for the big announcements through social media. We will create a Facebook page and a group then we will promote the page through inviting people to like the page. The page will be a business page full of details about the business and our services. Again, we can ask other business pages and popular celebrities on social media to do shootouts on various social media platform.
After that we will be going for paid promotions through Google ad sense and Facebook ads which will advertise our business on various sites, especially YouTube and on Facebook news feed, Instagram and Messenger. Then there are digital advertisement firms whose job is to publish ads on websites and on mass media. We will contact them for further promotional campaign.
Last but not least, there will be a promo code system that will be used to attract more attention over the business. The codes will be handed out by known celebrities, YouTube channels, Facebook pages and on leaflets.
Market Analysis (PESTEL C) :
PESTEL C analysis will help us to assemble a logical and comprehensive picture of MEDIHOPE's environment. However it is the interrelationship between the different factors which adds not only complexity and uncertainty to the analysis but also richness and greater accuracy. The conducted analysis is given below,
Political
Import rates comparatively lower than most South East Asian countries
Strict laws on drug selling and buying
Economical
Increasing GDP
Increase in public spending power
Overall price of medicine is consistent
Growing online market
Social
Modern lifestyle supports MEDIHOPE's business model
People leaning more towards purchasing from online store
People's inclination increasing to online shopping
Technological
Online based business
Webpage and Mobile aps for users
Online monitoring system
Digital inventory system
Environmental
Environment-friendly packaging
Supports and promotes organic and herbal products
Legal
Licensed to do business
Certified to sell medicine
Competitive
Innovative business model advantage
Some online stores selling medicines at a small range
Overall low competition
V. Financial Budget Analysis
In our business we are eight partners. Each member will give 250000 taka. Now the question is how we will give 250000 taka each partner as we are student we have no capability to give 250000 taka personally. The solution is our government is giving 200000 taka without security for every young entrepreneur. We will take this loan from the government and we will give 50000 taka personally then our capital will be 2000000 taka. From this capital we will start our business. Each member will get equal dividend. From our total profit 20% profit will be in capital fund. Now we are showing Cost analysis, Sales assumption.
Primary Cost Analysis:
Software charge – 150000
IT sector – 70000
Store – 500000
Marketing – 80000
Medicine – 500000
Dealership – 600000
1900000
Cash in hand 100000
2000000
Sales Assumption :
We are assuming every month we will sell 500000 taka's medicine and products. From this sell we will get particular amount of profit. Here we are showing sales assumption in parentages:
Income Summery
Sales 100 %
Purchase – 65 %
Profit 35 %
Other expenses :
Salary for officers and workers – 5 %
Store Rent – 3 %
Other bills – 2 %
– 10 %
Nit Profit 25 %
VI. Executive Summary
MEDIHOPE is an online based medicine shop where buyers can order their necessary medicines from our website. It proposes to provide a facility where people can get medicines in an easy way and reasonable price. It's a 24/7 service provider business. The CEO and her partners will invest their personal capitals and also get loans from bank.
MEDIHOPE's target market will be the bachelor people of some selected areas who live alone. Our marketing plan will include advertisements in leaflets and using social medias. We will offer flexibility in pricing and quality currently not offered by our competition. Our clients will be able to select necessary medicines. As this type of project is new, MEDIHOPE has a competitive advantage. This Business is anticipating attaining the Break Even Point (BEP) in 18 months and a positive cash flow within 15 months.
As our business will be new one, we will hire 2 employees who will help us deliver and doing other stuffs. Mostly we'll handle the whole business. When our will be established, we will include more people and we will train them so that they can do the job well. Human resource will be focused a lot as human resource is one of the most important elements of the business.
As our plan is bringing something new and good to people and we will be very committed to our customers, so it will not only bring profit but will also help our society and country as well.