Business Plan: Unique Skills, Technology Layout, Procedures, Strategies For Success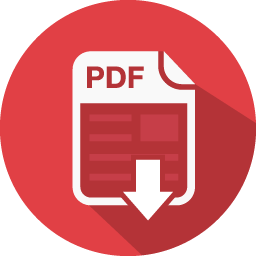 To run our business smoothly we need plenty of unique skills in our team which are discussed in upcoming lines:
CLEAR COMMUNICATION: Good communication skill is the main component in the hospitality industry because the customer comes from different regions and backgrounds. To deal with good communication is necessary to grow a business worldwide. Poor communication skills can create hindrances in the way of success.
WELL ORGANISED: we need those staff who are highly organised in order to get success because highly organised members exactly know what is going on and which step would be taken at different situations and times.
RESPECT: Respect is a mutual thing, so not in our case, every single business need those staff member who treats with respect and kindness with other team member and customer, no matter the situation and respect other's opinion, even they disagree with them.
CREATIVE: Creativity is another major skill, a creative person can come with new ideas and take participate in every activity. A creative person easily finds out the solutions to every problem which leads to the success of every business.
Recruiting Employees:
A requirement procedure is a source for the purpose of finding and hiring new employees according to our needs. There are numerous ways to recruit the best employee which are mentioned below:
Need of hiring
Planning as well as searching
Identify qualified candidates
Direct interviews
Opportunity of employment
Hiring of employees
After hiring the right candidate training of the candidate is also there we will do a lot to train our employees. We decided to give the cross-training to employees, the purpose of this training is that an employee easily does the different task in our restaurant. We decided to use upcoming steps to train our employees:
Before we make an employee training programme, we must determine what we want employees to learn. Otherwise, we might waste everyone's time with useless information and unstructured training.
We will host regular training sessions for the employees which helps them to improve their skills and knowledge and it is also the best way to boost their confidence and as well as enhance their technical skills.
The purpose of this training is to find out the "KEY EMPLOYEES" for our business who are helpful for our restaurant to lead success.
Technology for our business
The hospitality industry is growing day by day and the hackers are also active to hack the information of others bank accounts through emails and by the information of credit cards.
In our case, for safety purposes, we will install security cameras in our restaurant which covers every corner of the restaurant.
We will manage who access our data and determine which employees still need to access data. We know that it is important to spend time and money on our data security in order to protect our business data because it also increases customer service and brand reputation.
We need to know that which data is important and need for safety.
If by chance our security plan is at risk then we perform numerous actions which is discussed below:
Firstly, we develop stronger passwords and use some special and bullet characters in passwords that will make it much harder for hackers to crack
Another important strategy when looking to improve data security policy is important to have a plan in place when hacks and breaches occur, we make a proper list of employees who access our data These policies can keep employees in line and organized
We will install strong software programme like firewall, antivirus software, antispyware software and we regularly check the security setting of our browsers
Design And Interior Of Our Restaurant
Along with the good food and good customer service restaurant design is also sets the stage for the customer dining experience. The design of our restaurant will be a balance between a welcoming ambience and maximum seating capacity. In other words, we pack enough customers in a busy session and turn a profit, while at the same time making guests comfortable.
We will place tall plants and screens in between tables and we will not arrange our table near the kitchen and restrooms one more thing we will place some scenery and pics on the walls and play soft music in our restaurant.
Figure 1 [image: https://i.pinimg.com/736x/d7/ba/14/d7ba145bcae04c67b6f8e30ca49cbcbd.jpg]
Figure 1 gives information about our seating plan for our restaurant.
Figure 2 [image: Image result for pics of the interior design of restaurant]
Figure 2 demonstrates the overview of the interior of our restaurant and that is what we expect after the completion of our desired plan for decoration of our restaurant.
Steps To Manage Our System:
At the point when first taking a management position in a business, it very well may be hard to completely get a handle on precisely what your job is and how to satisfy it. The sad truth is that a significant number if we have seen generally negative examples of the board and the executives styles, and a couple of positive ones without appropriate good examples it is hard to venture into those shoes and manufacture a viable management system
To manage our system we will follow a lot of steps:
We discover what is important
We make plans to fulfil important elements (policies, procedures, forms and meetings)
We regularly review the process performance
We make a clear and effective agenda
Hiring Appropriate Candidates:
To run our restaurants successfully and provide superior services and amenities to our customers. We must hire experienced employees in different positions which helps to manage things and services properly. Here we have listed to hire employees on the various position which is mentioned below:
Front Desk Manager: We will hire a well qualified and experienced employee on the front desk because it is the first place that put first and last expression on the customer which is quite important in the hospitality industry. It is known as the Face of business and it helps to lead and manage different activities of management including providing good facilities, coordinating reservations, and concierge and valet staff.
Supervisor: The hiring of a supervisor will be helpful for managing staff work properly and giving shifts to staff members according to our need and their availability
Delivery Boys: we will hire more delivery boys because the prime promise of the restaurant is to provide the fastest delivery in our region.
Servers: without servers, we cannot run our business, but we will hire experienced employees because in the hospitality industry servers performs and services put impact on restaurants performance.
Apart from this, we will hire a dishwasher, busser, cook, or Accountant and maintenance worker.
Front desk person – 2
Supervisor – 1
Cook – 5
Servers – 10
Bussers – 4
Cleaners – 3
Dishwashers – 3
Delivery drivers – 6
Key Strategies For Successful Business:
Firstly, listening to customer feedback and giving quick responses to them is the main strategy for a successful business. Moreover, we will take quick action on the negative feedback.
Secondly, competition is the hindrance in the pathway of success, so we will study our competitors, presence in the market and make more reliable plans for customers as compared to the competitors.
Actions For Achieving Goal:
LONG TERM STRATEGY: Long term strategy and mission is always good to grow business worldwide because it encourages us to do something better for our customers. We become more emphasis on our project.
Set up a successful business plan and mindset: To obtain an organisational goal or target a positive and optimistic mindset is must important because if we have a successful mind it's mean we do not afraid to take big risks which lead us towards achieving our goal.
Feedback is important: We will always try to seek criticism or feedback because it is imperative for business. We can ask suggestions from customers and try to make our services and amenities better which helps us to obtain our target. Good or bad feedback is a way of improvements that meet us with standardized things and our target.
CHANGE GOAL IF NEEDED: change always bring success for us and it's part of life and every business. To become more flexible and focused to achieve our goal changes is must needed in different places to find new alternatives which will be beneficial to obtain our target.
Causes To Miss Target:
COMPETITION: Cutthroat competition is the prime cause of missing our target because it is quite arduous for new restaurants to provide the same facilities as other restaurants which exit for years. Another reason is fewer resources in this competitive era which creates problems to achieve our goal or target.
WEATHER: Weather is the main trouble in the Niagara region to miss obtain target because in winter season there will be less tourist and customer which affects to fulfil the target of business.
UNSKILLED STAFF: In the Niagara region, it is difficult to hire skilled and experienced staff. Unskilled workers do a lot of mistakes which leads to bad outcomes for business as well as mitigates the reputation of restaurants in the market which makes them lose in business and overall growth.
Conclusion:
The main purpose of restaurants is to provide superior amenities and services to customers where they can feel better and we will hire qualified and experienced staff to provide good services to our guests and we will create a friendly environment in our restaurants so guests can feel relaxed as well. We will utilize all actions, strategies and advanced technology to grow our business worldwide and get a top position in the market. We can change our plans and vision to lure more customers towards our business.
https://www.google.ca/search?q=pics+of+interior+design+of+restaurant&source=lnms&tbm=isch&sa=X&ved=0ahUKEwiAse3IuNDgAhUE9YMKHXNtAkQQ_AUIDigB&biw=1366&bih=608#imgrc=pXa_s0WIyp6U0M:
https://ca.images.search.yahoo.com/search/images;_ylt=AwrJ7JlhfXBc8LwAWH_rFAx.;_ylu=X3oDMTE0dWplZ3NuBGNvbG8DYmYxBHBvcwMxBHZ0aWQDQjY1NzBfMQRzZWMDcGl2cw–?p=map+of+interior+design+and+seating+caacity+in+restaurant&fr2=piv-web&fr=mcafee#id=26&iurl=https%3A%2F%2Fs-media-cache-ak0.pinimg.com%2F736x%2Fd7%2Fba%2F14%2Fd7ba145bcae04c67b6f8e30ca49cbcbd–franks-restaurant-restaurant-seating-layout.jpg&action=click
https://www.google.ca/search?source=hp&ei=GY5wXO3XN5i_jgT4yILAAg&q=key+strategies+for+a+sucrssful+business+&btnK=Google+Search&oq=key+strategies+for+a+sucrssful+business+&gs_l=psy-ab.3..0i22i30.2211.16714..17234…1.0..0.456.5728.7j29j4j0j1……0….1..gws-wiz…..6..35i39j0j0i131j0i3j0i10j33i22i29i30j33i160.gqTmkwnLrjU
.