Case Study: Life Of A Student Who Has Dyslexia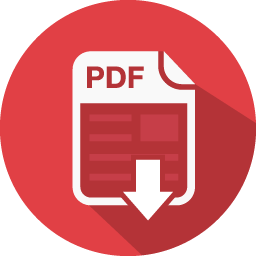 The purpose of the case study is to delve into the equality and diversity area, with a single focus of a student who has Dyslexia. The case study will focus on the literature of dyslexia and how different studies have used learning strategies to help particular students who suffer from dyslexia and the best ways to help themselves improve. It is important that throughout the case study confidentiality of the particular student that has been chosen has been put into effect, so the name given to the person involved in the case study will be addressed as "student A". The case study will firstly focus on the definitions of dyslexia and how it can affect learning for students and what type of strategies teachers put in place to facilitate their learning throughout the lesson. Furthermore, the case study will also look at the progress and development that student A has made through the different learning and teaching strategies used throughout the literature.
Student profile
Student A is currently attending Middlesbrough College and is completing a level 3 Btec sports award. Student A is an active student who is involved heavily in many sports around the college. The current student is a male mature student who is 18 years old and has aspirations of wanting to study sport at the university level. He has also expressed that he would like to go into either teaching or coaching route as he has a passion for both. Within sport you can learn in two different scenarios, one being a theory lesson and the other being a practical lesson. Student A prefers a practical lesson as his learning difficultly does not get in the way of his ability to exceed and learn through the practical elements of the course. However, on the theory side of the course student A struggles with most which entails more of the reading, writing down, and understanding the nature of sentence structures.
Dyslexia
Throughout this section of the case study, it will be used to identify the areas of dyslexia and different ways teachers can help cater their lessons to enabling children who suffer from dyslexia to learn equally. Moorthly et al (2018), stated that "dyslexia can be regarded as a difficulty in reading, spelling words, writing words and understanding others reading it affects 3-7 % of the population through the world, both sexes males and females are equally affected". It has also been quoted that "Dyslexia is a lifelong learning disability, in that most individuals continue to experience significant reading and writing related problems throughout their adult lives" (International Dyslexia Association, 2001). Moreover, it has been argued by a number of different authors Riddock et al, (1997); Simmons & Singleton, (2000) they said that the main occurrence which surrounds the area of dyslexia is that people tend to struggle with certain difficulties, these have been from spelling words which they don't particularly understand or ones they have not been familiar with, but as well as that they have also had difficulty in word recognition which makes it difficult for them to learn.
There are many different teaching strategies that teachers have used to deal with dyslexia in students and how they have overcome their learning disability. There are two different approaches which have been touched on and look at two different perspectives, the first approach which was the multi-sensory approach to the teaching of literacy skills which has been developed from Orton (1989 cited in Miles & Miles, 1999) he was one of the first to hypothesise about the neurobiological basis of dyslexia. Moreover, McPhillips (2001), who originates from the Dyslexia Project which is situated in Belfast, suggested that many different students who suffer from dyslexia can therefore gain help by the way they can exercise, or another way which has been suggested is the way they can move, but they can also develop various of special routines this consists of reflexes leftover from birth which can be tapped into. However, according to an article by Exleey (2003), he said that there was very minimal research on whether students with dyslexia could be helped to overcome or indeed gain help with the difficulties which characterize the condition by using their selected learning styles which could help them with every day learning in the classroom environment, therefore research was undertaken to look at teaching to students learning styles which they would prefer would improve their performance and attainment in both numeracy and literacy as well other academic studies. The study itself consisted of a sample of students who suffered from dyslexia who were willing to try different strategies to help improve their academic performance, it was made up of 7 participants 4 boys and 3 girls. The participants had to undergo an assessment method (see Fig.1) which had a set area of how they will be assessed, the method of assessment, and what the assessment provides. To conclude their investigation based on Exceely's (2003) practical-based approach, they found that all seven students improved their performance once their own learning styles had been made clear to the teacher and had used to teach them specific ways of learning. The majority of the participants supported the learning theories of Stein (1995) and West (1997) which was that they favoured a visuospatial/kinaesthetic learning style which helped them learn better. It was further concluded that five of the participants improved their attainment in the mathematics and spelling tests while the other two, although without measurable results in the tests, did gain a fuller understanding of spelling patterns and mathematical concepts.
According to Schmidt and Schneider (2007), they said that dyslexia can affect a significant number of students and leads to extensively slower development of their reading skills. They suggested in their study that a promising approach to help learners with their learning disability is to help assist them with their reading skills development whilst they feel comfortable within their own peer groups and not brought out of them. Within the study, the main aspect was using an adaptation of the project AGENT-DYSL which was developed by Athanasaki et al, (2007) and provides an adaptive reading assistance system that enables dyslexic students to read textbooks. The system will portray the text in an improved way by using techniques such as text highlighting, segmenting words into their syllables, and also produce emphasis on certain characters. The key innovative feature of AGENT-DYSL is the adaptivity of the presentation to the individual student and the context such as the estimated subjective difficulty of a word. Overall to conclude the study, the outlook on the project AGENT-DYSL was a useful tool to be able to help students with dyslexia to break down words and sentences whilst being in their own comfort of their peer groups and not have to be brought out to be on their own.
Inclusion policy and practice
Looking at the main aspect of the case study, it has been mainly focused on dyslexia which falls into equality and diversity. The main inclusion policy not just in the institution where student A attends their studies but in general is 'The Equality Act 2010' which is explained in detail by Gravells (2013) which states that the act provides rights for people not to be harassed or directly discriminated because they are either disabled or associated with someone who is. Futhermore, student A's place of study helps support students with dyslexia and all kinds of learning disabilities (see Fig.2 image from Middlesbrough college website) this allows them to gain 1:1 support within the college amongst other things to be able to make them feel comfortable in their day to day life in college.
Progress and Development
The literature looked at previously in the case study shows that two different teaching strategies could be used to help facilitate student A's learning. The teaching strategies could help with student A's progress and development as it can improve their ability to learn and understand a piece of text they are reading or being able to spell particular words or phrases. Using these teaching strategies in the classroom will help student A's progress academically as seen in the studies that saw improvements with participants who suffered from dyslexia. To expand further, these strategies can also be used within the classroom, so student A does not have to separate from his peers, so he can feel normal like any ordinary student in the classroom.
Conclusion
To conclude the case study, looking at the background reading of dyslexia and how students can suffer different ways with their learning difficulty has been interesting to realise how difficult it can be for students to learn even as they progress through their education. Moreover, the different strategies which have been looked at to enable to enhance students with learning difficulties to improve their learning and making their experience of education a much better time rather than worrying about not understanding something.