Case Study of the Home Health Care Patient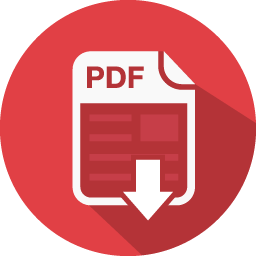 Abstract
Home health care is a largely used resource for hospital post-discharge patients, older adults, and disabled individuals that are unable to manage their health conditions and medication management without assistance. It is a complex process that requires consistent collaboration between agencies and primary care providers to be successful at managing this patient population. This research paper will discuss common barriers that arise in home health care and possible solutions to avoid medication discrepancies, increased healthcare costs, and declined health in this population.
Case Study of the Home Health Care Patient
This case study explores the home health patient, discussing the complexity of medication compliance and safety when receiving home health services. The significance of collaboration between the provider, home health agency, and pharmacy to improve health outcomes for patients receiving services is reviewed. The study includes the scenario of a forty-eight-year-old African American male, receiving home health services seen at the primary care and found to have a medication discrepancy. A discussion of medication errors occur within the home setting, bridging the gap in communication, and increasing patient autonomy to ensure compliance is explored within this study.
Case Study
The patient in a forty-eight-year-old African American male presents to the office due to hypertensive crisis, and associated symptom of headache. The patient denies shortness of breath, chest pain, heart palpitations, nausea, or vomiting. On assessment, his blood pressure reading was 180/90. He has a medical history of schizophrenia, bipolar disorder, and hypertension. He resides with his mother, although she is not significantly involved in his treatment plan and healthcare management. He reports that he believes he is taking his medications daily as prescribed and receives regular visits from his home health nurse who assists with filling his medication box. He reports that today his headache was severe and he requested his mother assess his blood pressure, which was found to be 198/100.
The patient brings his active medication bottles and med box with him, as requested by the provider. During the investigation, it was found that the prescription Doxazosin 2 mg oral tablet, 1 tab by mouth at bedtime, was not located in his med box that is completed by his home health registered nurse. The provider called the home health agency to report findings, speaking directly to the nurse that cares for the patient. The nurse reports he was unable to add this medication due to not having access to the medication within the home, and lack of patient transportation to the pharmacy. The patient was administered a dose of Clonidine 0.1mg, remaining at the office until blood pressures were noted to be decreasing. He was encouraged to return next day for reassessment.
The Essentials for Masters of Nursing developed by The American Association of Colleges and Nursing standardizes nursing education at a master's level, providing advanced practice nurses with increased knowledge, leadership, and fuller understanding regarding the discipline of nursing. Two essentials are addressed within this case study including IV: Translating and integrating scholarship into practice, VII: Interprofessional Collaboration for Improving Health.(AACN, 2011).
Clinical Question to Improve Outcomes
While researching the patient's health history, social history, current diagnoses, it was apparent that he did not have the capacity to manage his medications appropriately and home health care would be beneficial for providing these services to increase medication compliance. The clinical question of consideration is "What are the key factors causing medication discrepancies in home health care and how do providers and agencies resolve this issue?" This question will be explored within this literature review.
Review of Research
This literature analysis was conducted by studying multiple peer-reviewed articles from CINAHL (January 2015-January 2020) and Pubmed (January 2015-January 2020). Multiple keywords were utilized including "medication errors" "discrepancies" "prevention and safety" "home health agency" "provider collaboration." The search was limited to peer-reviewed, English language, and full text. There were seventy-six hits obtained from "home health care services AND medication errors AND prevention and control" from CINAHL and Pubmed. Nine of the articles were utilized due to their relevance of this case review, with detailed peer-reviewed studies on barriers occurring within the home health setting regarding medication administration, medication errors, and need for increased collaboration between providers and agencies.
Results of database search 02/20/2020
Keywords Database Listed Reviewed Used
Home health care services AND medication errors AND prevention and control CINAHL 6 6 4
Home health care services AND medication errors AND prevention and control Pubmed 70 22 5
Note: Limitations included; peer-reviewed, English language, dates from 2015-2020
Seven peer-reviewed studies identified the significance of inaccuracies within the medication management process and increased medication errors in the home health setting (Berland & Betsen,2017; Meyer-Massetti, Meier, Gugliemo, 2018; Lindblad, Flink, & Ekstedt, 2017; Payne & Duerden, 2015: Walus & Woloschuk, 2017; Anthony, 2015, LeBlanc & Choi, 2015). Medication errors can significantly impact the safety and wellbeing of patients, also increased risks for adverse events and costs within the overall healthcare system.
Patients and are often moved in and out of the inpatient and outpatient setting frequently, and attend regular visits with physicians or specialists. The updated information on changing health status, new treatments, and changes in medications can be lost or miscommunicated the agency providing services within the home (Anthony, 2015; Lindblad, Flink, & Ekstedt, 2017). The process of sharing information is a vital component to increase the safety of patients within this setting. Within the literature review, appropriate med reconciliation was found to be a key factor in avoiding medication discrepancies between the provider and home health agency. A study found the use of evidence-based medication management software to complete thorough medication assessment, creation of an up-to-date medication list, with the ability to share this information with the provider reduced medication errors and discrepancies in the field (LeBlanc & Choi, 2015). Many articles identifying the need for electronic medication lists and technologies for information sharing between the agency and provider (LeBlanc & Choi, 2015; Lindblad, Flink, & Ekstedt, 2017; Payne & Duerden, 2015).
The multidisciplinary approach between providers, nurses, pharmacy, and family members is required to achieve positive outcomes. A study by Lindblad, Flink, & Ekstedt (2017), showed a bridge in gap between the primary care provider and pharmacy, identifying positive outcomes when the provider assigned the specific pharmacy, medications were packaged, and delivered to the patient's home. Creating the bridge in communication between the pharmacy, provider, and agency could help to increase safety within the home health setting. Four other articles addressed the issue of limited access to pharmacist-led education within the home health setting (Walus & Woloschuk, 2017; Payne & Duerden, 2015; Lee, et al., 2018, Boles & Gowac, 2017). Although nurses and physicians are educated in pharmacology, a pharmacist can bring their vast knowledge and skills that can enhance care provided to patients that are living within the community (Boles & Gowac, 2017). A pilot study conducted research on pharmacists providing services in the patient's home to reduce medication discrepancies. The study proved that there is a need for the development of home health pharmacy resources, although it showed challenges to implementing these specific services. It did conclude that community pharmacist services that provided education and their assistance with adherence strategies could benefit patients on becoming more independent of managing their health conditions through medication administration (Walus & Woloschuk, 2017).
Other factors that were found to be contributors of medication errors included polypharmacy, patient lack of personal knowledge, lack of availability of medication, the inadequate experience of staff providing care (Payne & Duerden, 2015; ). Interventions to some of these issues include providers and pharmacists completing medication reviews on patients where polypharmacy is a factor, and seeking opportunities for a medication to be discontinued should be considered. Providers should also be open to feedback from the home health provider with informed decision making regarding issues of noted adverse reactions and medication adherence (Meyer-Massetti, Meier, & Gugliemo,2018; Payne & Duerden, 2015). Increasing educational training in the home health clinicians with on safe medication administration, screening for polypharmacy, medications ordered versus what medications are within the home, drug adverse effects, appropriate documentation with up to date medication reconciliation including current patient supply would also be beneficial (LeBlanc & Choi, 2015; Payne & Duerden, 2015 ).
Discussion
This literature review has assisted to answer the clinical question of how to reduce medication errors and increase collaboration between agencies providing these services. In this case study, the patient's family members were not significantly involved with his care, and medications were unavailable for the RN to include in his medication box due to lack of transportation to the pharmacy to receive timely refills. In this scenario, the patient would have benefited from a collaborating pharmacy that works directly with the primary care provider, to deliver prescriptions to the home so that patient would have appropriate access. The home health nurse may benefit from additional training provided by the agency regarding appropriate medication administration, and effective communication to resolve these common issues prior to the patient's decline in health.
Conclusion
The "Background for Practice from Sciences and Humanities" by AACN (2011) MSN, was used in this case study to answer the clinical question. Utilization of research identifies the key components which addresses current barriers related to caring for the home health population and reviews the necessity to change current processes to increase outcomes for these patients. The "Interprofessional Collaboration for Improving Health" by (AACN, 2011), was also used to apply concepts that are evidenced based to increase collaboration between providers to manage these patients effectively.
Home health services are an important component that assists patients to remain in the community and decrease overall health costs related to emergency room visits and inpatient hospitalizations. Medication discrepancies are known to be frequent due to gaps in communication between the multidisciplinary team. Research concludes use of technology, electronic medication lists, and evidence based software can assist with bridging these gaps in information sharing. Addition of a collaborating pharmacy and pharmacist can assist with delivery of medications, patient education, polypharmacy, and increasing timely medication reviews. Providing increased educational training for nurses within the home health services can also increase safety and decrease medication errors. More research is required to develop a better system within this setting, but increased development in these processes will significantly benefit the patient population that rely heavily on these services.
References:
American Association of Colleges of Nursing. (2011). The essentials of master's education in nursing. Retrieved from: http://www.aacn.nche.edu/educationresources/MastersEssentials11.pdf
Anthony, M. (2015). Medication Safety. .Home Healthcare Now, 33(6), 299-300. DOI: 10.1097/NHH.0000000000000250
Berland, A., Betsen, S. (2017). Medication errors in home care; a qualitative focus group study. Journal of Clinical Nursing, 3734-3741. doi: 10.1111/jocn.13745
Boles, N., Gowac, A. (2017). The role of the pharmacist in home healthcare. Home Healthcare Now, 35(1), 55-56. http://dx.doi.org.proxy.library.ohio.edu/10.1097/NHH.0000000000000437
LeBlanc, R., Choi, J. (2015). Optimizing Medication Safety in the Home. Home Healthcare Now, 33 (6), 313-319. https://doi:org.proxy.library.ohio.edu/10.1097/NHH.0000000000000246
Lee, C., Beanland, C., Goeman, D., Petrie, N., Petrie, B., Vise, F., Gray, J., Elliott, R. (2018). Improving medication safety for nursing home clients: A prospective observational study of a novel clinical pharmacy service-The visiting pharmacy study. Journal of Clinical Pharmacy and Therapeutics, 43 (6), 813-831. Doi: 10.1111/jcpt12712.
Lindblad, M., Flink, M., Ekstedt, M. (2017). Safe medication management in specialized home healthcare – an observational study. BMC Health Service Research, 17 (598), 2-8. https://doi.org/10.1186/s12913-017-2556-x
Meyer-Massetti, C., Meier, C., Gugliemo, B. (2018). The scope of drug-related problems in the home care setting. International Journal of Clinical Pharmacy, 40(2), 325-334. https://doi-org.proxy.library.ohio.edu/10.1007/s11096-017-0581-9
Payne, R., Duerden, M. (2015). Medicines Optimization in the care home setting. Prescriber, 26 (9), 20-24. https://doi.org/10.1002/psb.1347
Walus, A. N., & Woloschuk, D. (2017). Impact of Pharmacists in a Community-Based Home Care Service: A Pilot Program. The Canadian journal of hospital pharmacy, 70(6), 435–442. https://doi.org/10.4212/cjhp.v70i6.1718