Change Management: Positive And Negative Experiences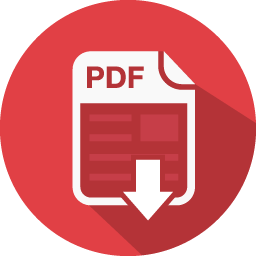 Do change initiatives induce organizational failure or enhance organizational survival?
Change initiatives are often believed to result in a positive outcome. But the Data reveals quite the contradictory. According to John Kotter's research in the book 'Leading Change', it is revealed that only 30 percent of change programs succeed. (1) A McKinsey survey of more than 3000 executives around the world found that only one transformation in three succeeds. That corresponds to about 70% of the large-scale change initiatives failing. (2) The main reason for Organisational change activities to regularly emerge are because of the issues faced by an organization.
An example of an unsuccessful change initiative is McDonald's Made for You' concept, this was way off their business model, instead of focussing on their strengths of efficiency and reliability, they tried to innovate. This needed expensive equipment and also the wait time increased by 3-4 times. They failed in understanding what their customers really wanted. If they could collect feedback and tested the concept they might have realized that they misjudged it. (3)
To my knowledge, I feel change is important with time and innovation. We have to bring in some changes and innovate to stay in the competition. If we look at what happened to Blockbuster when Netflix entered the market, Netflix just crushed the entire business of renting videos. In 6 years, Blockbuster's revenue went from $6 billion to 0, it went bankrupt. (4)
Santander is an example of the positive outcome of change initiatives. Initially, the Chairman of group Santander said that that the legacy in these UK financial institutions, dating as far back as 1849, had left them incapable of change and, therefore, unable to evolve and grow. But as Santander UK CEO António Horta-Osório joined the company he revoluntized the way banking was perceived as. Thereby, making Santander the country's leading retail bank and one of the largest providers of savings and mortgages. Showing that Effective leadership is very important in change initiatives taken by the company accompanied by proper planning and execution. (5)
Change is needed in every organization because Organization cannot be survived without a change. There are going to be hurdles in implementing the change but that can be done by overcoming the cultural differences, adopting a new model, etc. Change needs a high rate of participation and an intense level of communication and the role of the leader will be the critical outcome to the resistance of change. A good leader always thinks about a positive change in an organization because change is the only thing through which an organization can survive in a market.
References:
https://www.linkedin.com/pulse/leading-change-why-70-transformation-programs-fail-d-suryawanshi
https://www.mckinsey.com/industries/retail/our-insights/the-how-of-transformation
https://www.business2community.com/business-innovation/3-companies-failed-adapt-went-wrong-01895678
https://www.forbes.com/sites/gregsatell/2014/09/05/a-look-back-at-why-blockbuster-really-failed-and-why-it-didnt-have-to/
https://cfli.wisc.edu/documents/examples-of-positive-change-initiatives/