Changes In The Banking Landscape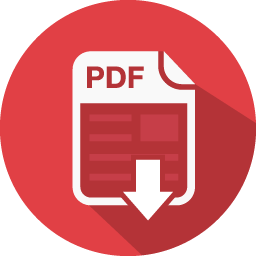 The rise of the Neo-challenger banks, which provide full-digital financial services, has become a topic of particular interest. Largely because of the effect their presence is creating in the Banking landscape but also because they are cultivating technology innovation and improving customer service.
The continual growth and development of Neo-banks have been well documented, with substantial venture capital funding (N26: $670m, Revolt: $330m, Monzo: $235M), as well as innovating customer adoption – Monzo achieved 2 million users in June '19 and anticipate reaching 3 million in the upcoming months, Revolut is also expected to gain around 10 million customers in 2020.
The Neo Challengers have a number of advantages over their traditional counterparts, there are lower operational costs (no building or branch maintenance), Neo Challengers also offer a tailored online banking experience which appeals to a millennial market. In addition, they are able to deliver innovative financial management apps, from simple features that help users with their daily budget management, their savings, and using their funds when travelling abroad. Challengers are combining their apps with other popular fintech such as Moneybox (Investment), CreditLadder (Rent Recognition), Flux System (digital receipts), Transferwise (international Transfers), PensionBee (Pension Plan), an attractive appeal to its target market.
Traditional Banks have responded by innovating and creating their own digital banking brands – RBS with Bo, HSBC with First Direct. The incumbents are operating or at least attempting to run parallel propositions with the aim of launching a lower-cost digital framework that creates new users. The challenge ahead is for the incumbents to be successively operating both entities (traditional operations and in the digital proposition) and dealing with the cost, resources, and division of time complexity.
Challenges ahead for the Challenger Banks (AR)
The growth of neo challenger Banks has been substantial, but there are trials ahead in order to become real contenders in the UK banking industry. These include achieving profits, UK regulation, increasing its customer base, and dealing with the threat to cybersecurity.
Although neo challengers are highly valued, many have yet to generate a profit – for example, net losses at Monzo increased by 54% to £47.2m in the year to February 2019. The difficulty for start-ups is to demonstrate that they have a viable business and are not simply an attractively produced app.
UK regulation is to a degree, hindering the growth of neo-banks. Although the UK has removed several impediments to entry it has created 'barriers to growth. As a direct result of the financial crisis, regulators sought to introduce more competition into the banking market controlled by a select few. Although this has been achieved to an extent, the incumbents continue to dominate – UK Big 6 lenders (Incl. Santander & Nationwide) control 87% of current accounts. The emergence of the high number of neo banks is evidence of increased competition and it is now easier to start a bank in the UK, measures introduced to make the sector more financially haveure have increased costs and strengthened the incumbents' competitive advantage. That said it must be highlighted that regulations such as Open Banking, a secure method for consumers to give financial providers the ability to access their financial information, affords the neo challengers an advantage, by using their innovative customer interfaces, and by affiliating with incumbents they can overcome some of the current issues they face.
Neo-banks recognise that they must broaden their traditional young and urban customer base and become the primary account for their customers. Neo-banks have captured the young, metropolitan market that value convenience and user-intuitive apps – 28% of Revolut and a third of Monzo customers live in London, and less than 5% of Monzo customers are over 60. Many challenger banks are aiming to develop their customer base, with the primary purpose of attracting older customers and those left behind as a result of bank closures. Another issue to be addressed by neo banks is becoming the primary account for their customers. Currently, this remains low – Monzo only 17% of customers use it as their main account. Research from Consumer Intelligence 2018 has linked this to concerns over a lack of a local bank branch, or an established name. In addition, this customer commitment may also be impeded by limitations on a variety of products many neo-banks currently offer in comparison to the incumbents.
Trust is central to a bank's relationship with its customers. Accenture research reveals that consumer trust in banks has increased and is at its highest since 2012. Although trust has risen, consumer concerns regarding online fraud and cybersecurity have also grown. This, in conjunction with the introduction of GDPR (General Data Protection Regulation) in 2018 has brought personal data protection to the forefront of public consciousness.
Fostering customer trust is crucial to the long-term success of challenger banks and although consumers may trust the reliability of neo-banks, fears of the increasing risk of online activity and security remain high.
What the future holds
The UK banking landscape will be shaped by the presence and emergence of neo challengers entering the market. This will take place against a backdrop of incumbents responding to this threat with their own investment in technology. We may also witness a push of GAFA (Google, Apple, Facebook, Amazon) in the world of financial services – Apple Credit Card launch in the US has already attracted huge interest.
The UK banking landscape continues to change and while some neo challengers may fail others will succeed, while others may be acquired by the incumbents. Whatever happens in the industry one thing is for certain it is the customers who will greatly benefit from this technology innovation.