Charity As A Great Way To Raise Awareness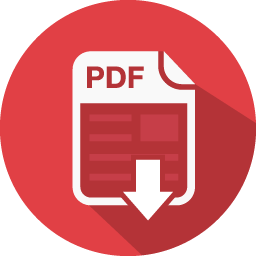 Charity is a great way to raise awareness as well as provide for those in need while– at the same time– giving a person the wondrous feeling of helping out. The best place for charitable events to occur is at school. Schools offer a young audience who are unaware of the concerns that rise in the real world, including poverty and hunger. Although some are fond of charitable events, others could care less, leading to an alternate way of collecting what is needed for charity: offering incentives. An example of an incentive is extra credit. During junior year, I was sitting in my tedious history class, when– suddenly– my teacher, Mr. Izbicki, offered extra credit. Excitement rose throughout the class but, of course, there was a catch: we had to bring in at least five, non-perishable food items to his room— which was one of the collection rooms. I understood what Mr. Izbicki was trying to do. He wanted to get people to bring in more food items because he noticed that people were not very motivated. He thought if he offered extra credit, more students will be willing to bring in food; he thought right for people brought in a wide variety of canned goods. This is not right. Isn't charity about the ecstatic rush people receive from doing something for others, not about what is offered to them? Incentives for charity is like paying for something at the mall. Offering incentives– like extra credit– for charitable acts leads to a generation of greed as well as laziness.
The goal of charitable events is to raise awareness as well as help others in need—something to benefit others not the person giving the charity. Students need to be taught that greed is not the way around charity. Incentives for charity is teaching students that they should always expect something in return for the good they do. This problem can be solved by showing students that charity should be done by the goodness of their hearts. Being taught the reason behind the charity is the best way to reach for a student's heart, allowing them to contribute to charitable events. Mr. Izbicki needed to teach his students the reason behind the charity and why it is done. In addition to this idea, students are not receiving the grade they deserve. Extra credit for charity is like receiving money for a job that wasn't done. If extra credit is offered for bringing in canned goods, students will begin to rely on charitable events to raise their grades and, eventually, become lazy with their school work. Sometimes, though, a student needs extra credit because his grade is suffering greatly from lack of knowledge not from lack of participation. This issue can be solved by completing work worthy of extra credit, meaning something difficult or challenging. Also, this extra credit should be school-related or even better curriculum-related. Extra credit is something that allows for a person to think, not something that is given to them by bringing in a can of food from the cabinet. Mr. Izbicki needed to provide extra credit relating to what is being done in class, not by bringing in cans of food.
No one should think he needs something in return for charitable acts. Charity is when someone does good for others, not when a person expects something in return. This concept is especially important for students in school. Teaching students about real charity will not only benefit others but also themselves. They will learn to reach for their goals no matter how challenging they might be opposed to being handed what they want. A generation of laziness is what will be accomplished if extra credit or other incentives are handed to the young population. Thoughts of greed as well as laziness should be avoided when contributing to charity and helping others in great need. Although Mr. Izbicki's intentions were good, incentives for charity aren't the best way to solve the issue of raising awareness as well as contributing to charity.(658)