Chevening Scholarship Application Essay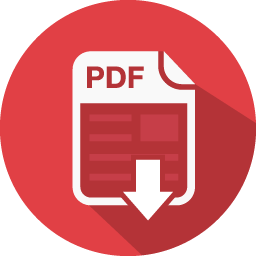 To me, leadership is about being able to use your leadership personality traits to lead your team to achieve your organization's goals.
I am most proud of my contribution to the planning and monitoring department at National Medicines & Poisons Board, the national medicines regulatory authority in Sudan. When I worked there as an intern in 2018, not only I was working alone in the department; but also, others didn't realize the importance of our role. To solve this issue, I wrote guidelines on report writing and organized a workshop, in which (10) focal persons were trained, and succeeded in cultivating a feeling of ownership among others. Working dedicatedly, I was able to set a system with focal persons, report templates and routine schedules that helped the department achieve its goals.
"Sahar is the most enthusiastic coordinator we ever had," says the founder of the Pharmacy Club; which is the first open science communication platform in all Sudanese pharmacy schools, founded in 2012. Since I joined the team in Jan 2016, I have been able to work in harmony in three different teams. I have been part of organizing (50) events. I was determined to make use of social media, so I developed a Facebook strategy that succeeded in increasing our page followers from 1k to 9k followers. This success has been the motivation to (4) students' associations to found similar clubs. To three of those, I provided advice and shared experience.
I am also proud of the role I am playing in the Central Committee of Sudan Pharmacists, a member of the Sudanese Professionals Association which led the Sudanese revolution that toppled the dictator Omer Bashir. One of my achievements is facilitating a workshop in the Pharmacy Forward Conference, which was a presentation of the committee's proposed plan for the reform of the pharmaceutical sector in Sudan. Even though I joined the team late; the work was unfinished then, and the team leader was not available; I decided to be proactive. I distributed pending tasks, followed up and invested time to complete unfinished work. Using logical argument, I was able to resolve one conflict that raised. the result of my endeavors was a successful workshop.
I am very grateful for the opportunities provided to me while I studied at the faculty of pharmacy, the University of Khartoum where the students' association was very active especially in public health and health promotion. Being actively engaged in these activities (leading 5 activities and participating in many others) enabled me to not only influence the lives of many thousands of Sudanese people; but also to develop a passion for public health, develop many leadership skills and form networks; all of which contributed to forming the person I define myself as today.
I always define myself as an enthusiastic female pharmacist totally committed to the development of Sudan. Being awarded a Chevening scholarship is crucial to me to evolve my perspective, gain knowledge and skills and build networks to achieve the change I am committed to.