Comparison Of Marketing Mix For Tesco And Aldi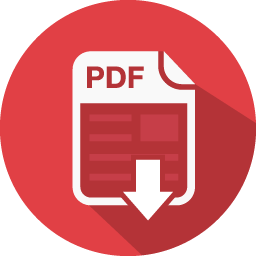 Introduction
This Assignment will be thoroughly comparing the marketing mix for Tesco and Aldi. And will go on to elaborate on the importance of marketing mix using a different type of research methodology. Tesco is a multinational grocery and general merchandise retailer in England. It is the third-largest retailer in the world. Aldi is a common brand of two German family-owned discount supermarket chains with over 10,000 stores in 20 countries. Importance of marketing mix in business to help understand the right marketing strategy. Four P's of marketing mix product, price, promotion and place is a tool to help get better service in the business. The research will help to understand better knowledge in their market strategy. This research will be illustrat-ing how a company use four p's to advertise his brand or product in the market. The marketing mix is one of the most important topics in the market. A business is always using the marketing tool to help promote their work and understand their strength and weakness. Price defines as the cost to buy an item. Cost depends on the customer's seen esteem of the item. Product what is being sold and how customers are glad about the product. Promotion How businesses promote the item like in newspaper, internet, catalogue, leaflet etc. Place where any business can sell their product that customer can buy like in a shop, online and in the warehouse. That's marketing mix help to evaluate the research for this assignment.
Methodology
This assignment will utilise both qualitative and quantitative data in order to compare the marketing mix for Tesco and Aldi. Both data have different purposes. It will also utilise primary and secondary sources to collect information to evaluate the comparison between Tesco and Aldi using Marketing Mix. This research data will be collected through online resources. The benefit of using information collection online resources are more reliable because it's coming from the actual resource.
Marketing Mix
The original four p's product, price, promotion and place. The marketing mix consist of variables under the firm controls that the marketing managers can adjust in an attempt to achieve their objectives. Productive businesses and managers work tighter and strive to deliver their goods to potential customers by using a marketing mix. (O'Neill, 2018)
Product
The product explains with the genuine merchandise or possibly benefits the business is selling. This incorporates the structure, physical characteristics similar to brands, logo, and bundling of the Product. A business needs to create and accommodate deal a product that fulfils shopper needs and fulfils client wishes and needs. (O'Neill, 2018)
Price
Price indicates the cash the business charges the consumer for the product. A business holder needs to decide which cost to charge- to granite all expenses and costs are secured with an edge leftover for benefit. Businesses also think about the link between the cost of an item and its apparent worth, just as the cost charged by means of competitors. (O'Neill, 2018)
Promotion
Promotion includes all the procedures a business uses to notify clients about their product and convince them to purchase. It includes making the client aware and enthusiastic for the object and converting this into offers and even client devotion. Promotion is an essential part of creating and keeping up strong customer relationships and making sure client loyalty. (O'Neill, 2018).
Place
Place refers to the content which is the key element of the marketing process for many product organisations must rely on third to reach the customer. This relies upon the sort of good service, however, includes aspects such as physical area of stores. (O'Neill, 2018)
Importance of marketing mix
When thinking of a business development plan, marketing mix plays an important role to help you create the right marketing strategy. This role could be a helpful guide for a corporation to implement effective techniques to achieve the most profit. The marketing mix role is the first thing considered when starting a business. The purpose for this is due to the fact all the company's decisions on positioning, targeting, and segmentation will rely on this role. (Drives, 2019)
Compare Marketing Mix for Tesco and Aldi
Some comparisons between the two of these organisations should clear the marketing mix. From product to promotion everything should be known as what makes both different from each other.
Tesco products compare to Aldi
Tesco has a huge number of products offered at its many stores. The Product offering is enormous to consider each need and preference of the clients from fragments of the market. The item approach in the marketing mix of Tesco can be comprehended as below.
Tesco products are Health and beauty products, Party and gift products, Baby and toddler products, Toys, Home and garden products, Home electrical products, DIY, Technology and gaming products, Food, Bakery products, Pet care products, Frozen food, Clothing and jewellery, Car products, entertainment and books.
Tesco also has its own brand name Tesco loves baby, Everyday value, Tesco Bank, Tesco value, F&F clothing, Tesco finest and Tesco.
Tesco has different types of stores and therefore, the product selection offered depends on the kind of store. Tesco additionally sells its product online. Tesco has currently reviewed the 33 food categories and reduced the product types by 18%. Tesco financial institution affords monetary offerings such as loans, saving accounts, deposit cards, mortgages and insurance. Tesco has recently examined the thirty-three food categories and reduced the product lines by 18%. Tesco bank pro-vides money services such as loans, credit cards, mortgages, saving account and Insurance. (MBA Skool-Study. Learn. Share., 2019)
However, ALDI claims to provide less costly food products which are of a similar nice as the alternative branded product. The Product offered at ALDI's are sourced from selected providers and are then branded as their very personal to have control over the production and ultimately the cost, which is the only purpose that enables ALDI to price its Product reduce than different supermarkets. This offers an overview of the marketing mix product method of ALDI.
Other than food products Aldi also sell Health and beauty products, Food, stationery, Fresh fruit and Vegetable, Household products, Clothes, Frozen product, Electronic products and soft tools. Aldi never changes its food product, but it keeps changing non-food items. Example In winter Aldi offers warm camping gear and snow gear thus in every season Aldi modified its item per season. (MBA Skool-Study. Learn. Share., 2019)
Tesco price compare to Aldi
Tesco offers the lowest price product whilst at the same time keeping quality. Tesco utilises economies of scale and excellent channels for purchasing to keep up low expenses. Tesco continually works with its suppliers to upgrade and make the convey bind proficient to decrease costs. Tesco has cut down the cost of the normal week after week shopping by over 3% in 2016. Tesco gives low and stable expenses, in the wake of accepting remarks from its clients. Tesco drop-down limited-time cost to extra lower costs. Tesco has a one of a kind program known as Brand Guarantee in which if the client can get lower cost of any marked item at some other area Tesco will coordinate the cost if the client is purchasing at least 10 items, along these lines it's guaranteed that the client can pay the least at Tesco. Tesco has lately presented new food brands at low expenses. Tesco has rebuilt its item group to get excellent accommodate clients. (MBA Skool-Study.Learn.Share., 2019)
On the other hand, Aldi prices are cheaper than Tesco. ALDI offers its own brand product which isn't available with competitors that's why ALDI has a strong customer base due to its low prices. ALDI utilises unit evaluating a methodology for goods all together with the goal that the client will basically think about. It charges low expenses for the new item all together that they will enter the market and increase share rapidly. In the event of high challenge, it costs its item beneath the competitor's, making utilisation of its economies of scale buy any place it purchases in mass at a bargained worth empowering it to pass the benefit to the clients. Aldi bought its customer to the shop by offering non-food items at low cost and there they can do the other shopping wherever. Aldi can make a benefit. (MBA Skool-Study.Learn.Share., 2019)
Tesco place compare to Aldi
Tesco headquarter is located in Hertfordshire, England. Tesco has many stores around the world. Tesco has two main channels of supply for its product offline and online. Tesco offline forum includes Tesco extra, Tesco metro, Tesco superstore and Tesco express. Tesco's studies show that every customer isn't comfortable with massive stores like Tesco extras nor is it possible to line up numerous of them. Tesco online forum Tesco Direct contains its official website www.tesco.com. (Bhasin, 2019).
However, Aldi typically refers to wherever the product of the corporate stores on the market for purchasers to buy. Aldi has a huge number of stores in nineteen nations around the world. it's more than 700 stores inside the UK and more than 1,600 stores across 35 states inside the USA (Aldi Stores Constrained, 2018). Clients will visit their closest Aldi store or search on the web. Aldi conveys items to the most postal areas in the UK, and apparently, there's no minimum requirement for delivery. Clients can choose their desired product online which will be delivered to them in a few business days. (David, 2019).
Tesco promotion compare to Aldi
Tesco's largest benefit is its low costs. This is what sets it aside from other supermarket chains. And this is what it uses to enhance its company image. Its most important objective has always been to enhance its product image via decreasing prices and being real to its words, whilst maximizing its profit. To this end, it makes use of television advertisements, affords promotional discounts, sponsors charitable events, makes use of point of sale strategies and so on. All of Tesco's classified ads the main point is on one factor – its low prices. Tesco also provides all year round offers to its customers. It is very convenient for any customers to save on this kind of offer like 'buy one get one free, 'half price etc. It strives to make its customers purchase more, all the whilst feeling like they've saved so much. Additionally, Tesco Clubcard users get an additional discount on their shopping. This service helps Tesco find out about the interest examples of its customers and consequently, causes to perceive its market well. This confirms them to section their market and detail techniques exactly. (Bhasin, 2019)
On the other hand, Aldi uses a different promotional method to promote its product e.g. advertises on tv and in newspapers, sales promotion and advertising to approach its customers, especially the UK, Australian market and US. Aldi use to cut down its prices regularly for many products. (David, 2019)
Conclusion
The marketing mix is important in every business and plays a vital role in allowing the business to flourish and increase profit. The marketing mix is the right strategy for doing a business. An essential feature of the marketing mix is that it must be consistent, the various elements must relate sensibly to each other and provide mutual support. Having a marketing mix in business is quite important and allow the business to be aware of each step taken. In product factor, Tesco provides a variety of products to its consumer which affect consumer buying behaviour as compared to Aldi which is less dominant than Tesco because of fewer variety of products and hence Tesco is more likely to fulfil product factor. In price factor, Tesco is more reliable than Aldi because Tesco offers the lowest price while maintaining quality and it keeps in view the consumer perception. And the level of competitors prices. while on the other hand, Aldi is not good at maintaining the quality with the suitable price and keeping in view the consumer perception and level of competitors prices. Both should be aware of market conditions. When comparing Tesco and Aldi Place they cannot get in touch with customers, they can't sell anything. Many products, depend on third parties to connect with the customers. These third parties are known as mediators the access they propose is called distribution channels. Tesco and Aldi are retailers in this category. Tesco is more influential than Aldi because of the number of distribution channels. The promotional mix has several aspects, including direct marketing, public relations, personal selling, advertising and sales promotion. Tesco is most superior to Aldi in terms of direct mail advertising such as presentations to journal-ist, which can be monitored by calculating the amount of mass media coverage gained. Whereas on the other hand, Aldi is short in these terms.