Critical Analysis Of Recruitment And Retention Strategies Used By Home Instead ()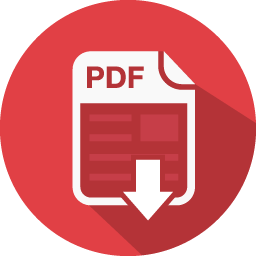 Executive summary
Home instead is an adult-care service that functions in UK. Their current client base is a hundred and ten and sixty-three employees are having interaction with the organization on zero-hour contracts. The annual turnover rate is 35%, which is higher than the industry turnover. Industry turnover is 30.8% means 122,000 vacant takes place in every time. This labor marketplace issue, this has led to create high competition in the labor market to attract talented employees. As our main objective, this report critically evaluates current strategies that they have put in force to overcome the challenge of high turnover. And here I have suggested best practices that can be adopted to enhance effectiveness of recruitment and retention strategies.
1. Introduction
1.1. Background of the Study
Healthcare organizations face many challenges & seeks to retain their care workers and provide effective and high-quality health care service. Currently, the UK is experiencing a shortage of caregivers, mainly due to the over-population of the country and the growing demand for health care for the adults. The demand for adult health care workers is growing, but in general there are long-lasting problems about high staff turnover, the ineffectiveness of recruitment & retention strategies & lack of continuity of care.
Ensuring access to quality home health care services depends on the ability of an organization to recruit & retain qualified care employees. Turnover of staff is costly & it reduces the effectiveness & productivity of an organization & reduces the quality of service. According to statistical data of skills for care, the industrial turnover was 30.8% in 2018/19. Which means that 440,000 people left their jobs during the year. However, majority of them (around 66% of total turnover) do not leave the sector, just leave their organization & commit to another organization within this sector. In addition, the total number of employees within this sector is about 149, 000 people. Skills for care estimates that 7.8% was the vacant rate which means at any time 122,000 vacancies in there. Having such a large vacant rate is a serious labor market issue, & it takes a lot of effort to the company to attract employees to fulfill their vacancies. This has led to increased demand for care givers in the labor market in UK.
The Home Instead Senior Care (HISC) is a franchise brand that functions in the UK about 20 years. This global brand began from personal experience of a couple of Paul & Lori Hogan. Currently, the managing director of this organization is Maria Collins. She is a registered nurse & has more than 30 years of experience in health and care service. The current client base in this company is 110 & they have 63 employees. Their average current client ratio is 0.5. Which means one client has two care givers. This company turnover rate is 35%, which is actually higher than industry turnover rate. That means out of the 63 employees, 21 care givers leave this company. This company's main goal is to draw 5 new clients and hire 10 new employees. According to my opinion, this organization must be assigned at least 30 employees to achieve its desired growth. Therefore, HISC should implement a comprehensive recruitment and retention strategy to address this problem.
1.2. Objectives of the study
The purpose of this assignment is to critically evaluate the effectiveness of current recruitment and retention strategies used by home instead and proposing most appropriate strategy plan for recruitment and retention for their care staff. Furthermore, through this study to evaluate significance of the role of leadership in recruiting and retaining care staff especially in the zero hours contract.
2. Implications of LMOR in respect of recruitment & retention
2.1. Evaluation of Recruitment strategy of Home Instead
According to (Costello, 2006), A set of activities and processes that used to obtain potential employees can be described as a recruitment. Recruitment is very important to ensure high quality staff. The main challenge that HISC facing today is recruitment of kind, compassionate and effective staff. This is results from their ineffectiveness of the recruitment strategy.
When we take a look at the recruitment process of HISC, their main portal for requirement is social media (Facebook). They usually get care givers from social media, as same they use job boards. Competitiveness of attracting employees in this industry is too high. Within this type of labor market issue, they only depend on Facebook and website. So, there is no interaction & engagement plan. In order to take a potential employee, HISC should create interest in a mind of people who likes to engage within this adult care sector. Here are some practices that can be adopted to enhance current recruitment strategy.
• Employee Referral programs
Employee referral programs are one of the most efficient recruitment practices for talented employees. It is an internal recruitment method in which the current employees are encouraged & rewarded for introducing suitable recruits from among the people they know.
HISC has recently started to practice this concept but here the issue is often that original caregiver may think that by introducing a new one to the company they would be lost their job. Therefore, HISC can use monetary and non-monetary intensives for successful referrals. In this context the cash rewards for referrals are much more effective.
• Recruitment marketing
This is a technique which can be used to attract top talent employees. Social marketing approach is more successful here. Because most of the people interact with social media nowadays. While HISC currently maintains its own Facebook page, according to the review, it is rarely updated throughout the time. As well as the company profile is maintaining with limited information regarding vacancies. In order to attract top talent employees, HISC should implement recruitment marketing strategies like job posting sites and social media marketing etc.
• Candidate relationship management
Candidate Relationship Management is characterized as a structured process for maintaining a strong, positive relationship with past and present potential employees. For this sector CRM is very important because it helps create an employer brand, select the highest-value candidates and helps to evaluate the diversity of candidate pool. Through practicing good candidate management relationship, HISC could pool potential employees according to their needs. This process has five steps;
• Selection
Process of choosing the best candidate for the right position can be termed as a selection. Before starting the selection process, vacant posts should be identified through the job analysis and it is needed to summarize the major responsibilities, duties and skills that required for the particular position.
when we look at HISC ,they only have a recruitment officer who drive recruitment wouldn't sound with HR. HISC should establish a separate HR division with an extremely experienced HR manager, because there is no HR manager or assistant within this organization to pool right candidates. In addition, ensure that the selected candidate matches in with culture of the company. Here recruitment officer needs to clearly identify the behavior values and qualifications of the applicant. To recognize the candidates ' inner feelings, you can ask open-ended questions here. But make sure it is relaxed and with low stress. Because they might think this is an old type of care service.
2.2. Evaluation of Retention strategy of Home Instead
Encouraging employees to stay within the organization for a long period of time is often referred to as employee retention. In particular, the link among management, staff, and clients plays an important role in organizational performance. In this manner, so as to improve staff retention, organization should investigate their employer engagement levels.
(Denton, 2000) Has clearly stated that, employees who are happy & satisfied with their jobs try to carry out their responsibility well and always put their efforts to serve their organizational clients in the best way.
In HISC, They recruit caregivers on zero hour contracts. This means they pay their employees for the job they do, they get their holiday pay and various benefits without a wage contract. They gave national minimum wage allowed by law here. In HISC their employees are paid more than others. It includes travel fee and other expenses. All things considered; this is an acceptable practice. A significant advantage of this idea is flexibility. By connecting on zero-hour contracts, employee can hold down numerous occupations or education. One of the issues that HISC facing is in zero-hour contracts, if the workers have an appointment tomorrow, even if they have any work allocated, they can call and inform it to HISC. In this case, the issue of reallocating another caregiver happens. Those sorts of staff are not in accordance with the vision of HISC. In this way, HISC should look hoping to move their staff at part-time contracts. Therefore, HISC should practice specific techniques to retain their zero-hour contract employees.
Many researchers pointed out that, job security, salary and other benefits, authority of decision making, career development plan, training and development are the main motivation factors that retain zero hours contract employee. Therefore, company should implement strategies in order to retain their talent employees. Here are some practices that can be adopted to enhance current retention strategy.
• Finalize rotes as far in advance as possible
Throughout the private lives, caregivers face so many problems such as balancing childcare or education and they need time away from the work. Therefore, finalize routes at least one week beforehand.
• Make a good awareness of their rights and responsibilities
Here, management have to show value them and have to set minds by explaining job role and evaluating this is rewarding job.
• Communicate
In zero-hour, settlement, the managers may not meet their staff on regular basis. So, this leads to a breakdown in verbal exchange. People feeling like they may be out in loop. Therefore, regular supervision and giving comments are wished.
• Rewarding their efforts
HISC can practice reward concept like "Care giver of the month", "care giver of the year". Rewarding caregivers will have positive effects. In this model, under the accepted systematic concept, employee can be motivated & retain their talented employee by giving targets.
• Training and development
Currently HISC practicing 12-week care certificate programs for their care givers. This should be further developed. Because 12-week care practice is not much more sufficient to deliver high quality care service. Different types of career development programs should be implemented to get skilled employee within the organization.
2.3. Role of Leadership in recruitment & Retention of Staff
Leadership is one of the major practices determining whether employees stay or not within the organization. Leadership styles are directly and indirectly influence employees to decide to leave or stay with the organization. Employees do not leave the organization; they only leave their managers because of awful management. Leadership styles among the management and employee are associated with job satisfaction and retention. Transformational leadership is more appropriate for this field. This led to a positive change in the follower with the aim of developing followers into a leader.
When considering the leadership role in HISC, the managing director of this organization is a registered nurse who has more than 30 years of experience in the health care service sector. Therefore, this is a good opportunity for the HISC's employees to work under a good leader. Recently, a new management staff has been appointed to achieve expected growth of HISC. Due to the devolution of power within the management hierarchy, everyone has become a leader. Thus, they need to be involved in the decision-making process to create leadership skills for the employees of the HISC. That means,
Employee retention and leadership practices go inseparably. A leader plays an important role than a manager. A precise leadership caused proper culture. A good leadership skills attracts talented employees. Therefore, employer must recognize their employees' mind-set to create powerful retention strategies so they can keep their top talented employees around them. (Hoye, 2013)
• Fair Treatment
Every employee ought to deal with equally. The policies and rules and regulations ought to be equal for each employee.
• Appreciate care giver group
HISC ought to note hard work of their members and need to be appreciate their overall performance. The top talented performance of this organization has to be motivated through the rewarding scheme.
• Group problem Solving
This is more powerful for smaller companies like HISC. Here they should try to solve problem as a team activity. As an example, if there's a trouble with the company or customers, the management have to take a solution at the same time as getting suggestions from their staff. As an outcome, employees grow to be greater innovative and efficient, and this can increase their leadership capabilities.
• Training and Development
HISC Should be put into effect leadership abilities development applications. In right here you want to set minds of worker by means of explaining significance of leadership abilities which include decision making, problem solving and teamwork). It will create interest in employees mind to engage within the organization for a long time.
3. Conclusion
Through this study, we've known about the strategies that HISC is currently implementing. But they do not appear to be so successful. it may conclude that in order to be a productive, adorable senior care organization, effective leadership is required & it should empower care staff and motivate them. Involvement of skillful care giving staff in the organization can assist to enhance the effectiveness of decision making technique & increase overall performance of the HISC. HISC also needs to implement new recruitment and retention strategies to overcome challenges then they'll be capable of improve quality in their service. The biggest challenge that HISC facing today is securing & retaining professional care givers. Most of researchers concluded that, Leadership is the key to retaining their professional care staff. Therefore, HISC needs to analyze the skill level of its care staff on the way to develop proper training procedure for developing their skill level. Finally, it could be concluded that with the help of leadership strategies, recruit and retaining strategies in the field of senior care service and effective as an organization, HISC can become a successful service provider in the world.
4. Recommendation
In order to grow to be a successful entrepreneur in adult care sector even if there is a high turnover issue, HISC needs to implement effective strategies covering the area of recruitment, retention. At present they use Facebook and job boards as their main portal of recruitment. But they do not seem like to be successful. So, to make this strategy greater effective, they can implement practices such as like recruitment marketing, good candidate relationship management, employee referral programs. Also, right selection system is needed to attract top talent candidates.
While pooling talented candidates, it's far vital to maintain their existing employees. Because of their high turnover. Here they could use reward and recognition, training and development, a balance working-life environment, career advanced as their strategy.
It also requires good leadership to manage employees. Being good leader and communicator, they are able to identify employee styles and preferences. Then you can easily manage and inspire them to acquire expected growth in organization. Here I suggested rewarding, fair treatment, knowledge sharing, proper resource allocation, teamwork as major practices that can put into effect. By accelerating effective strategies HISC can stand as a successful organization in this competitive market in UK.