Critical Evaluation of Literature within the Healthcare Practice with Regards to Leadership and Management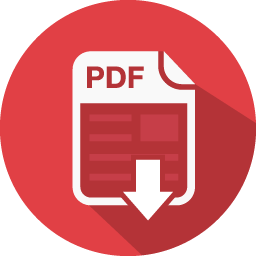 This essay aims to critically evaluate literature within the healthcare practice with regards to leadership and management. Furthermore, I will assess a group experience and focus on the importance of teamwork and group processes. Finally, I will be reflecting on how my learning from this module will influence and inform my future practice as a registered nurse.
Identify, with rationale, the chosen topic and discuss its relevance to contemporary health care practice
I have chosen resource management, compassionate care and ethical practice as the main topics of discussion throughout this essay. As a student nurse, one of the main problems is staffing levels. Effective staffing levels is crucial. Having undergone placement, I had encountered the impact of not having enough staff to cover. We had two staffs present out of the four. I can say that this has affected my learning as I was unable to learn or mirror the nurses due to them being overrun by queries and work. My chosen topic will allow me to have a greater understanding and perceptiveness to why resource management, compassionate care and ethical practice are all crucial factors within the health care practice.
On the other hand, we will look into the importance of leadership and how nurse leaders follow a set of standards and frameworks in caring for their patients. Leadership is combining people around values and then constructing the social world for others around those values and helping people to get through change (Stanley, 2009). In comparison, Taylor and Webster-Henderson (2016) define leadership as some of the underlying concepts connected with the principles, enabling of change, interpersonal skills and commitment with others. Whereas management is defined as the processes that assist things to get done through a role, such as an individual who has been put in charge to have certain responsibilities (Taylor and Webster-Henderson, 2016). Leadership involves significant management skills and they are equally as important. For example, a ward manager is responsible for the management of the ward, budgeting, implementing and guiding staff to ensure that time and resources are controlled through efficient teamwork.
Furthermore, we will look into resource management and how it involves acquiring, allocating and managing the resources, such as individuals, finances, materials and many more. Safe staffing levels can have an effect on patients' experience and quality of care. Without safe staffing levels, nurses will continue to struggle to provide patients with safety and effective care. NICE (2014) developed an evidence-based guideline on safe nurse staffing, which was the 2013 Francis Report on Mid Staffordshire NHS Trust (Francis, 2013). The Francis Report made a strong association amongst staffing levels, skill mix and patient safety (Francis, 2013). Also, the Royal College of Nurses (RCN) released a 2018 report that defines a set of standards for safe and effective staffing (RCN, 2018). This includes workforce plans established at many levels to ensure that the right skill mix is available in the right place at all times.
Another important factor we will assess is compassion. Being compassionate is a fundamental characteristic of the quality of nursing care. Dewar and Nolan (2013) stated that compassion is an essential principle of patient-centered care. Nurses lack time which has a major bearing on the compassionate care given. Kwak et al., (2010) believed that barriers to a high quality of care are due to a shortage of nursing staff and lack of time for effective caring.
The Nursing and Midwifery Council (NMC, 2008) stated the word accountability as an individual responsibility to someone or for something. Ethical practice is recognized as an important feature of good nursing practice. According to Beauchamp and Childress (2009), a framework was developed which stated four ethical principles that nurses must work under which are autonomy, nonmaleficence, beneficence and justice.
In relation to your chosen topic, critically evaluate the key issues in the literature with regard to leadership and management, using examples from practice to illustrate its application
Transformational leadership style is distinguished by implementing new ideas and motivation among staff members. Outhwaite (2003) described transformational leadership as focusing on improving patient care, better processes and how to get to their final goal. Transformational leaders have the skills to encourage confidence and staff respect. This all lead to job satisfaction (Frandsen, 2014). As a student nurse different types of leadership styles have been demonstrated by nurses and managers. In healthcare, transformational leadership has several benefits. Some leaders will have a productive goal set and the ability to inspire others, while some leaders are focused on improving the quality of care provided to their patients (Duffield and O'Brien-Pallas, 2003). Whilst undergoing placement I witnessed a band 6 nurse demonstrate transformational leadership by encouraging and motivating colleagues. Leadership styles are highly encouraging in environments such as wards because it is more orientated towards long-term goals without compromising human values and principles (Taylor, 2009). Many studies such as Berson & Jonathan (2005), Gill et al., (2010) and Mohamed and Zahari (2013) all agreed that transformational leaders have a positive impact on safety by improving equality and establishing a positive environment.
Patient acuity is a theory that is very essential to patient safety. If acuity increases, more nursing resources are required to deliver safe care (Hughes, 2008). A patient acuity tool is an evidence-based tool that allows nurses to assess the acuity of their patients within the clinical area. This then allows a system that can fit a nursing capacity to a patient variable need allowing for an examination of cost, quality and performance (Slyck and Johnson, 2001). Furthermore, this can be incorporated for a better outcome. However, on wards nurses are not always promised staffing levels based on acuity scores as often ward budgets are unable to compensate for growing patient acuity.
Safe staffing is important because this can lead to better staff and patient experience. This is because recurring short-staffing has the possibility for higher sickness absenteeism and increased need for more agency nurses (Aiken et al., 2002). Also, short-staffing compromises care for patients and NICE (2014) stated that there was an increased risk of harm when nurses cared for more than eight patients. During my first-year placement on a stroke ward, there were many times where the ward was always short of registered nurses and health care assistant. This impacted my learning due to my mentor being very busy with patients and unable to demonstrate certain skills. Therefore, my mentor was unable to demonstrate their coaching leadership styles, which is a type of style that helps improve and expand the competencies of their employees (Rao, 2014). However, due to poor staffing levels on the stroke wards, some days the ratio between nurses and patients were 1:8. This caused a lot of stress on nurses and reduced staff wellbeing. Therefore, at times call bells took a longer time to be answered and patients were lying in their urine or faeces. Furthermore, there have been reviews showing the links between low staffing levels and inadequate patient results such as higher mortality (Aiken et al., 2002). Compassionate care is a major topic within the healthcare sector with the Francis report being published regarding the failings by Mid Staffordshire (Francis, 2013). Furthermore, the Francis report (2013) was published based on a public inquiry into poor care at Mid Staffordshire due to a patient's death. The warning signs were not recognised quickly and poor standards of care at the hospital was seen.
Poor leadership and management can affect resource management, compassionate care and ethical practice. This is because not having a good leadership and management style can reduce staff productivity, reduce their morale and decrease job satisfaction (Berson and Jonathan, 2005). Therefore, strong leadership helps encourage nurses to work as a team. This can affect resource management because low staffing is dangerous for both nurses and patients. Roebuck (2011) recognizes the significance of good leadership and management is valuable in resource management affecting the performance of effective compassionate care. However, an effective leader can promote the continuous development of knowledge, skills and the ability to improve the quality of patient care, compassion and patient experience. Nevertheless, as stated earlier more workload for nurses can cause stress as they have more patients that need caring. This can lead to a reduce compassion as nurses will just focus on doing the tasks that need to be done at a fast pace (Berson and Jonathan, 2005). There has been previous research which supports evidence that increased workload harms patient outcomes (Lang et al., 2004, Needleman et al., 2002 and Amaravadi et al., 2000). These studies recommendations concerning improving patient care are restricted to increasing the number of nurses. However, due to costs and nursing shortage, it may be difficult to follow suggestions.
Increasing job satisfaction, reduction of waste and group productivity are some of the main goals within healthcare. Scientific management is a management theory that justifies and regulates production techniques which were created by Frederick Taylor (Sheldrake, 1996). It is seen as the 'one best way' for a job to be done to maximise efficiency (Ralston, 2014). As stated before understaffing can lead to high acuity rate. Many wards I have been too conducted their staffing based on the number of patients they have and not the issue of acuity. This has led to staffs to leave their job and sometimes not want to attend their shift due to the amount of workload. Therefore, a good leader would analyse the situation and make sure that tasks could be adjusted scientifically, and that scientific management could create the best logical way of accomplishing a task.
Furthermore, democratic leadership style is a style where members in the team take part in decision making (Bolden et al., 2008). The leader asks for input and listens to opinions, but at the same time making sure not to let go of their decision-making authority (Bolden et al., 2008). This can ensure safe staffing as this leadership style allows everyone to take shared responsibility for ensuring that there is high quality, continually improving and compassionate care. In nursing Pearce and Ravlin (1987) stated that a vital leadership style as everyone has different skills sets which they can bring to the team. Therefore, listening to everyone's opinions is a great factor and this can make the staff feel more appreciated. During my placement, the ward manager would have a monthly meeting with their colleagues on how to improve their ward and what could be done to make daily routines easier. If they were unable to attend, nurses could make notes and hand it into the ward manager. This made nurses feel more valued and improved motivation since their voice was heard.
Another leadership style is laissez-faire, this is a type of leadership style where the leader has a more of a hands-off approach to managing and the team members make the decision (Amanchukwu et al., 2015). This leadership style can be good at times but other time, not so good. Nurses make decisions about patient care without always consulting other members in the multi-disciplinary team, this is part of nurses' everyday routine. However, Johnstone et al., 2008 stated that graduate nurses need more supervision by the ward manager or other experienced registered nurses. During one of my placements, I witnessed one permanent staff and two agencies nurses all band 5's on duty. The permanent staff was a new graduate nurse. As the other two nurses were agency, the permanent staff was in charge. There was no band 6 on duty due to sickness, therefore, causing a lot of stress for the other staff. Furthermore, band 7 was sitting in the office completing paperwork. Therefore, a laissez-faire approach from the band 7 perspective is not a good leadership style as the band 5 staff had a lot of responsibilities leading to a reduce job satisfaction. Parker et al, Missen et al and Laschinger et al all stated that the effect of workplace pressure and unfriendly behaviour on the maintenance of new graduate nurses could lead to higher staff turnover.
Reflect on your learning with regards to the importance of team working and group processes, using examples from formative group work undertaken during the course of module delivery to illustrate these principles
Team working is an important health intervention for many reasons. According to Borrill et al., (2001) teams are only effective and more innovative when they work collectively and communicate frequently. The building of a team is a process which requires attention. There are stages which are required to overcome for a team to be effective and if missed, there is a risk where the formation and solidness of the group will not be strong (Smith, 2005). Nursing and Midwifery Council (NMC, 2015) states as nurses you must work effectively as part of a team. Teamworking can be difficult, but by having the key principles such as effective communication, reliable team members, mutual respect and strong effective leadership – this can lead to having a great team (Borrill et al., 2001). Therefore, teamwork is important to ensure everything goes to plan and nothing is missed.
Several models of team working have been established; Belbin Team Role Theory is one of the most widely used. Belbin demonstrated that balanced teams consist of people with different capabilities performed better than teams that are less well balanced (Belbin, 1996). There are nine team roles which are plant, resource investigator, coordinator, shaper, monitor evaluator, team worker, implementer, completer finisher and specialist. During my module, we had to get into groups, make a presentation together and present it. Many of us within the team displayed as a resource investigator. Resource investigator is seen as a good communicator, goes beyond the team to bring concepts and changes to it (Belbin, 2020). This was required as our activity involved a lot of research and reporting back on our experiences. However, all roles play an essential part in a successful team. According to Belbin (1996), a nursing team may encompass a wide range of healthcare professionals, of which many may form part of different disciplines.