Dementia: The Role Of The Nurse And The Reason For Health Promotion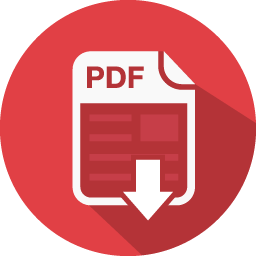 This assignment would critically analyse the role of nurses in implementing public health ideas and health promotion strategies at an individual group, community and population levels. This assignment shall look at how this evidence helps in improving health and wellbeing. This assignment shall also look at the importance of good communication in collaborative health care planning, all of this with regards to early onset dementia. This essay would also look at how political, social and economic factors could affect nurses while doing health promotions on EOD.
Finally, this assignment shall conclude by looking at what different cultures think of dementia. As nurses, who are going to be working in a very global society, they are faced with social, political, economic and cultural challenges.
Early onset dementia and presenile dementia are all terminologies that refer to dementia developed before the age of 65.
In recent times, evidence has suggested that unhealthy lifestyle, lack of early diagnosis, wrong diagnosis and misconceptions are the strongest risk factors for early onset dementia (Gylnn et al., 2016). Research has shown a correlation between dementia and risky behaviours, up to 40% of disability in the UK is linked to high alcohol consumption, high tobacco intake, lack of exercise and unhealthy diet (Health Education England, 2018). Nevertheless, Pokhrel et al. (2015) dispute that there are always differences in opinion as to what causes dementia. However, while there is no real evidence for the cure of dementia, current evidence shows that avoiding risk factors like smoking, high alcohol consumption and pursuing early diagnosis could provide effective treatment, and better quality of life as people get older. (Alzheimer's Research UK, 2017).
Some of the most common signs and symptoms of early-onset dementia involve Memory loss, difficulties with language, Problems with performing a familiar task, Changes in mood, changes in personality, misplacing things, disorientation to time and place (Amari, 2013)
Nurses do have an important role in public health promotion.
The NHS (2014) encourages the use of leaflets as a way of raising awareness for EOD and NICE guidelines (2014) supports the use of leaflets for empowerment and a change in behaviour, to improve the health and welfare of everyone. Collaborative working will be required with GP surgeries, health visitors, community nurses, school nurses, community charities, social services, occupational therapist and other government services will be needed in order to raise awareness of EOD. The leaflets will be displayed in visible areas within buildings, especially on the walls of buildings like GPs' surgeries, schools, and hospitals, as this would promote passive reading. According to Buchbinder (2005), GP surgeries have an important role in creating health and educational awareness. Moreover, nurses could also include copies of these leaflets in the welcome packs on the wards. Community nurses, school nurses, activity organisers, and health visitors have played an important role in promoting public health in schools and in poorer communities (Cowley et al, 2015). Nonetheless, Sixsmith et al. (2014) argue the effectiveness of displaying leaflet in doctor's surgeries or the receptions in public buildings as a way of creating awareness of EOD. Sixsmith suggests that these leaflets are usually forgotten and binned, most often people would not even read them.
The focus of health promotion by nurses has been on disease prevention and changing the behaviour of people so that they get a better understanding of their health. The role of a nurse as a promoter of health is more intricate since nurses have a broad knowledge and experience of health promotion.
Nurses are capable of shaping their communication skills to their environment so that when the spot a sign they can easily make the person with dementia to feel empowered. The therapeutic relationship between patient and nurses is important to high-quality nursing care. (Belcher, 2009) Nurses should communicate warmly, showing appreciation for individuals who come into contact with nurses during promotional campaigns help them feel included and valued. Making every eye contact is an important tool in establishing a therapeutic relationship and also improving the public's health and wellbeing (HEE, 2018). Talking to people with a warm tone, using short sentences and not flooding them with information, smiling while having a conversation while giving them time to express themselves. However,
having good communication skills does not always facilitate the nurse role in promoting public health. Personal characteristic like low self-esteem, personal history or the culture of the nurse could prevent effective communication (Sheldon, 2013). Laurence et al (2016) argue that nurses would be faced with a mountain to climb while trying to initiate conversations in this era of Brexit and discrimination. (Thornicroft, 2006) argues that dementia is linked to a stigma that people may not want to be connected with. It is sometimes difficult to talk to people about a condition that they have a negative feeling of.
With empowerment, nurses can easily collaborate with individuals, groups, and community. By understanding behaviour, nurses could empower people with dementia by making them feel more comfortable and secured. Griffiths P et al. (2013). However, Craig (2018) argues that early diagnosis could be very challenging to the individuals thus nurses would need to have a clear understanding of dynamics that encourages people to engage in positive lifestyle choices. According to Thompson (2009), nurses will need to have knowledge and awareness of health promotion and behavioural change in order to encourage potential EOD individuals to seek early diagnosis.
Nurses would identify health promotional needs for different patients. As no two patients are the same. Nurses would have professional interaction with patients focusing on early onset dementia, educating the patient and encouraging them to seek treatments if diagnosed with one. (Griffiths, 2013)
Craig & Mitchell, 2018 suggest that the health belief model could be of significant importance to nurses as it would help nurses understand the reasons why people decide to make positive lifestyle changes.
Even though there is currently no cure for dementia, the progression could be slowed down if it is diagnosed early.
Evidence suggests that the Transtheoretical Model can assist nurses in assessing the individuals who require support, and refer them to the appropriate areas for specialist consultation (Craig & Mitchell, 2018).
Early onset dementia could often be hereditary, so an individual should know about their diagnosis, not just for their own benefits but for that of their offspring.
RCN (2016) supports the use of therapeutic meetings and psychological interventions like Cognitive behavioural therapy, occupational therapy and motivational interviews to build trust. This could be very empowering to the individuals. Moreover, the nurse's role could be seen through collaborative working with social care services, GPs, educational institutions, charities, and government agencies to promote and design ways to increase awareness of dementia (RCN, 2016). However, due to lack of skills, and a lack of finances as a result of financial cuts by the government for community services, it has been identified as a major setback in public health campaigns (PHE, 2017).
The second rationale for the health promotion of early-onset dementia is that it is person-centred. (Kroger, 2008) It is important to view the person as the priority and not the illness. Sometimes a patient is described as that person with a personality disorder. With health promotion, you get to talk to the individual. It is about creating a positive environment in which the patient could strive on. Creating an environment where people are free to come to talk to nurses. However, the environment is not always friendly and positive for health promotions. Personal characteristics like a lack of empathy, poor listening skills, inability to set boundaries and poor conflict management could prevent health promotion from been person-centred (Kroger,2008).
Nurses would usually use the health belief model by trying to focus on the attitude and behaviour of the patient. The aim of (EOD) health promotions is to make people take action and make decisions with regards to their health. By getting assessment and diagnosis in order to know more about their health.
There are several limitations to the communication skills of nurses as health promoters. Firstly, the biggest barrier to dementia is the fear of dementia. Most people are scared of the stigma that is associated with dementia. You would hear people say "If I don't get assess by the nurses, I won't be diagnosed and if there is no diagnosis then I don't have early onset dementia." People think been associated with dementia is a stigma that would affect them, their families, social life's and their friends (Arial, 2007). People don't want to go to hospitals or see a psychiatrist. Some cultures don't also accept the existence of dementia. It's difficult for nurses to have this health promotional campaigns.
Social and economic factors do have an effect on dementia. Dementia has shown signs of declines in the last few years. The greatest declines were seen and noticed with people who had a higher level of educational attainment. (Mathews, 2011). Given that Educations is most often completed a few decades before Dementia onset, other social and economic factors such as wealth, income, skills, neighbourhood, work, social interaction and area deprivation could be used to show inequality with Dementia.
The EOD leaflet in task 1 was designed with evidence-based information on dementia in order to meet the required level and to clarify the misconceptions about dementia. Our group made sure the leaflets contained plain language filled with colourful pictures as evidence shows that bright colours on leaflet attracts patients' and encourages them to read (Houts et al., 2006b). However, the EOD leaflet was only written in English. This creates unfairness and discrimination on people who are not able to speak or understand English (Smith, 2006). Hence, it is important for mental health nurses to use their person-centred skills to act as health promoters and refer people to the right areas for support.
Governments' policies such as the tax on sugary products, the smoking ban in vehicles carrying children and smoking out of public places have had a positive impact on public health (Middleton, 2017). However, the government has had a relaxed attitude towards placing stricter regulations on the consumption of alcohol and unhealthy food, shortages of funds for community health services have influenced public health in a negative way. (Public Health England, 2017). Furthermore, the continuous government support for companies producing unhealthy food products, present challenges to the effectiveness of this EOD leaflet (Gornall, 2015).
With education comes work. Work is important because it keeps your mind engaged. (Kroger, 2008) A Canadian study showed that soldiers who fought World War 2, benefited greatly because they had access to an intellectually challenging environment. This gave them access to even better jobs after the war. (Mathews, 2011).
With wealth come good medical facilities and a generally healthy lifestyle. People, who live a healthy lifestyle, by staying alcohol-free, smoking free, have got a high probability of not getting dementia. A healthy lifestyle is very important. Evidence has shown that poorer people do have very unbalanced diets and rely heavily on junk food. Having good nutrition would give you a healthy weight. Having a healthy weight would also reduce the risk of type 2 diabetes and probably dementia in the future. (Mathews, 2011)
The neighbourhood and the environment also have to a certain extent, shape the way children grow (Moyerlo,2018), Growing up in a good neighbourhood gives a child easy access to better quality education, there is a greater probability of these children going to university and having a career in the future. A career gives you stability and a good education has shown to have an influence on dementia. Hence it is very important for this EOD leaflets to target the poorer regions in order to create awareness.). Strong evidence suggests that poorer and deprived people would experience unhealthy outcomes than individuals who are in employment and have higher educational accomplishment (Middleton, 2017). However, employment is not the only determinant of good health, as there are many employed people with bad mental health conditions (Entwhistle & Heritage, 2016).
This assignment has critically analysed the role of the nurse in promoting and implementing a public health leaflet on EOD. If anyone realises that any of their friends or family members are constantly asking the same questions, always repeating themselves or even forgetting the conversation, they should find out what the problem is. The aim of this group task was to raise awareness of EOD in our local communities, especially as it concerns a group of people under 65 years of age. The assignment acknowledges that it is challenging for nurses as people are sometimes worried about their diagnosis due to stigmatisation. This assignment helps the general public to realise that there is so much that could be done to intervene at an early stage if only we could spot the signs and act accordingly.
Nurses would have to use their person-centred skills during promotional campaigns while engaging in a therapeutic way with service users. Nurses could use behavioural change models as a tool to encourage people to make positive lifestyle changes.
Finally, this assignment critically analyses the role of the nurse and the reason for health promotion, showing how collaborative strategies, addresses the needs of people. The assignment showed that despite the limitations of health promotional campaigns, nurses do have an important role to play in health promotional campaigns.