Determinants Of Diabetes And Types Of Treats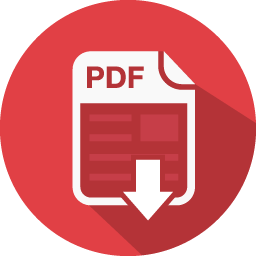 The chosen health issue for this essay is Diabetes and it will explore its determinants and identify health and health-related systems. Diabetes is a disease that can damage the whole body and can result in hyperglycemia, which means an excessive amount of blood sugar/glucose that comes from our food. When an individual is affected by this condition, it is essential that they are taking good care of themselves every day, if not done so, it will impact the individuals' period existence. Individuals with Diabetes can encounter health problems that lasts an extended period of time. Unfortunately, the condition is currently incurable, however, individuals can still live a wonderful life and they are able to gain knowledge by studying their disease and on how to take care of it. Diabetes is an important health issue to investigate because it is currently the main cause of death in Australia which creates a huge problem for Australia's health system. According to diabetes Australia, 1.7 million Australians suffer from diabetes and 280 Australians begin to experience it every day. There were 5.1 million deaths that occurred worldwide because of diabetes in 2013, that year alone.
The following determinants of diabetes are essential to consider and can assist the condition to improve and prevent gruelling situations or outcomes. These include; education, technology, healthy environment and transport, and culture.
Individuals that possess an outstanding level of education are bound to have a better comprehension of their disease and usually have better wellbeing results. This is no issue since Australia is presently making and applying support programs for those with type 1 and 2 diabetes which targets those who have quite recently been analyzed, children, the adolescent and furthermore the elderly and their helpers. This is an incredible way for Australians to better their care for their disease. As they figure out how to combat their disease, they become more physically active and partake in healthy eating and ideally decrease the danger of more difficulties.
Individuals that have access to technologies can have the treatment they need and will avoid more obstacles. The government has provided low-cost medications and drugs to Australians with diabetes and guarantees that they are getting critical assistance from wellbeing experts. Individuals have the opportunity to obtain help and have gained entry to Continuous Glucose Monitoring technology and can identify such diseases as hypoglycemia. The accompanying advances are incredibly urged and advantageous to those with diabetes; National Broadband Network, telehealth, and PcEHR. Innovations can extraordinarily advance better wellbeing medicines and living conditions for those with diabetes.
Individuals who live in a solid environment have presumably better health. The impact of better environmental conditions can better the well-being for people with diabetes since they are progressively athletic and devour more advantageous sustenance choices. They are urged to accomplish all the more strolling and cycling. Individuals that live in rural areas have lack access to active transport due to the absence of footpaths which can prevent them to exercise. Families are additionally encouraged to diminish screen time so they are progressively vivacious. Companies have likewise begun wellbeing advancement programs therefore employees have pleasant and blissful days while working. Working environments ought to oblige in the National Prevention Program and are recommended to utilize AUSDRISK as it reveals to them which employees require treatment for diabetes or different conditions and can promptly be sent for a risk examination. Lack of transportation can prevent individuals to gain access to healthcare and solid sustenance.
Native and Torres Strait Islander Australians demonstrate to be bound to have diabetes. They are able to have accessibility and access to far-reaching multi-disciplinary social insurance groups, and with reasonable and auspicious access to the tertiary expert administrations to treat and oversee inconveniences. They can get to the supply of Pharmaceutical Benefits Scheme (PBS) remedies through clinics and remote wellbeing administrations. The government has also executed long haul projects to further prevent diabetes and expand community awareness to recognize such diseases.
Diabetes is an important issue because it is the quickest developing condition in Australia. The convoluted disease is significant to investigate because Individuals can learn from their disease will know how to adequately deal with their illness. It is significant for the related wellbeing frameworks to work since diabetes passings and hospitalization rates is twice as high in remote zones contrasted with real urban communities. The determinants of this health issue are helpful to investigate working health and related systems in Australia.