Diversity and Equality: SWOT Analysis on Ryanair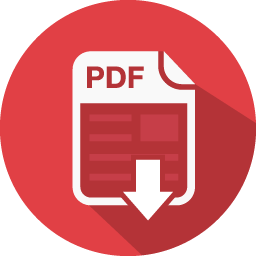 Ryanair is an international flight company with its headquarters in Swords Dublin, Ireland. Its operational bases are at Dublin and London Stansted airport. It was founded on Nov 28th, 1984 and commenced operations on 8th July 1985. It boasts of a fleet size of 475 new aircraft with forty destination countries of travel. The company has 86 bases in Europe and Africa, with 2,400 daily flights. It has employed 19,000 professionals.
Ryanair is a budget airline, meaning it is a low-cost carrier. The budget airline operates with an emphasis on reducing operational costs. Meaning that the traditional services and amenities that were provided during flight, are not provided for, cutting costs on fare prices.
In order to properly manage a company of such a magnitude, SWOT analysis is employed. The analysis helps in smoothing the daily operations of the company. SWOT-analysis helps Deduce its strengths, weakness, opportunities, and threats that can help or cripple the company.
Strength (For Diversity and Equality on Ryanair)
Ryanair's international reputation is always under a microscope from the government and its citizens. To maintain its leading brand name in the market, the company should ensure that its ideas or ideologies meet with the general public point of view. Since its operations internationally, Ryanair employs people of different backgrounds, racially and geographically (Amadeo, 2019). Because of its European roots, one could say that only Europeans are employed. Ryanair is diversified culturally by employing people of different races to join its wonderful community (Hall & Michèle).
Weakness (For Diversity and Equality on Ryanair)
Weaknesses are instances that could cripple a company's reputation both domestically, and internationally. These include:
a) Gender Equality.
Most prosperous brands in the world today, are companies that have put measures to protect women. To help safeguard failure, Ryanair is a major player in gender equality. The company has a strong policy on prejudice against women in the working place. Many are employed as air hostesses, pilots, and branch managers; Maria Pettersson is such a person, a female pilot employed by Ryanair (Gill, 2017).
b) Equal Pay
Equal pay for equal work regardless of gender or race is humane. Companies with ideologies contrary to equality are doomed for failure (Jansen, 2019). To help mitigate openness, Ryanair supports publishing its salaries pay according to The Equality Act 2010 (Specific Duties and Public Authorities) Regulations 2017.
Opportunities (For Diversity and Equality on Ryanair)
a) Scholarship
The world is becoming a global village; soon global citizenship will be a fact and not a dream, opening up the world to new opportunities and talent. Ryanair should start a scholarship program to help the less fortunate in countries where it operates. Such activities are beneficial for the company as the persons offered scholarship can be employed and integrated back into the company. Such action brands the compassionate side of the company to the public limelight (Sefa & Russell, 2016)
b) Ecology
Environmental factors also play a major role in the growth of a company (Pocock et al., 2017). The company should be a major player in the fight for ecology. Environmental improvements can be achieved by organizing an annual tree planting week. The activity ensures its eco-psychological diversity and balances equality between technology and the environment.
Threats (For Diversity and Equality on Ryanair)
a) Sports.
Integration is a key element in the diversity. Like players in a football team, all work together to attack, defend and get to enjoy the game of football (Robins, 2018). Ryanair should develop their own sports fraternity to engage in games after working hours.
b) Language barrier
Language is a major problem affecting diversity. Ryanair having international branches has at a point encountered language barrier problems (De Jesus, & Conlon, 2016). Internationally transferring employees to regions where the language being spoken is unfamiliar doesn't foster equality. Ryanair should put up special language classes to teach its employees. Language classes will help bridge the gap between these two cultures.
c) Religion
Religion and days of worship come into play when employing. Since air travel is a daily activity, and the people employed, are either religious or non-religious (Syed, Ngunjiri and Hartel, 2017). Respect for the days of worship is paramount. The employees should be allowed to undertake their religious activities no matter the company's position on profit. Religious freedom is a right included in the constitution.
Conclusion
Diversity and equality are chief cornerstones to the healthy development of a company and its employees as well. Ryanair's vision to strive towards achieving equality and diversity is a step forward toward achieving global dominance in the air and travel industry. Implementing and improving on SWOT will safeguard its integrity and provide for secure job security to the coming generations.
Reference
Amadeo, K. (2019). Cultural Diversity in the Workplace: How Diversity at Work Makes More Money for You. Retrieved from https://www.thebalance.com/cultural-diversity-3306201
De Jesus, Marya., Conlon, Helen, A. (2016). The impact of language and culture diversity in occupation safety: Sage Journals, 64(1). Retrieved from https://journals.sagepub.com/doi/full/10.1177/2165079915607872#articleCitationDownloadContainer
Gill, D, L.(2017). Gender and Cultural Diversity in Sport, Exercise, and Performance Psychology. Retrieved from https://oxfordre.com/psychology/view/10.1093/acrefore/9780190236557.001.0001/acrefore-9780190236557-e-148
Hall Peter A. and Michèle Lamont. Successful societies: How institutions and cultural repertoires affect health and capabilities. New York: Cambridge University Press
Jansen, T. (2019). The future of gender pay equality relies on today's leaders. Retrieved from https://www.hrtechnologist.com/articles/diversity/the-future-of-gender-pay-equality-relies-on-todays-leaders/
Pocock M, J, O., Tweddle, J, C., Savage, J., Robinson, L, D., Roy, H, E., (2017). The diversity and evolution of ecological and environmental citizen science. Retrieved from https://journals.plos.org/plosone/article?id=10.1371/journal.pone.0172579
Sefa, A. C., & Russell, S. (2016). Ethnic Diversity and Poverty. Retrieved from https://www.monash.edu/business/economics/research/publications/publications2/3316ethnicchurchillsmyth.pdf
Syed, J & Klarsfeld, Alain & Ngunjiri, Faith & Hartel, Charmine. (2017). Religious Diversity in the Workplace. Retrieved from https://www.researchgate.net/publication/326326845_Religious_Diversity_in_the_Workplace/citation/download.
Robins, A. (2018). 5 Game-Changing Diversity and Inclusion Activities for Teams: Retrieved from https://www.officevibe.com/blog/diversity-and-inclusion-activities.