Diversity and Inclusion Program Initiatives in Company: Example of SAP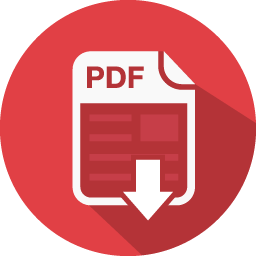 In today's society the subject of diversity and inclusion has become a pretty hot topic in the wake of high-profile sexual harassment cases, as well as ethnicity and gender discrimination allegations during the emergence of the #MeToo movement.
As the topic of diversity and inclusion has gained ever greater importance in the business world various agencies and organizations have been researching and providing their results of the diversity and inclusion environment of the largest companies in the world (Umoh, 2020). Forbes magazine in partnership with Statista which is a market research firm created a list of the Best Employers for Diversity for the year 2020; together Forbes and Statista surveyed 60,000 Americans who worked for businesses with at least 1,000 employees (Umoh, 2020).
The top-rated company for diversity for this year is the Systems Applications and Products (SAP) in Data Processing corporation who received a score of 85.89 out of 100 while being named America's Best Employer For Diversity in 2020 (McCarthy, 2020). The company states that it has employees from more than 150 different countries and that it fosters a culture of inclusion with a focus on health and well-being (McCarthy, 2020). Henry Ford Health System came second with 85.78 while Proctor & Gamble rounded off the top-three with 84.24 (McCarthy, 2020).
As stated, earlier SAP has been recognized as the best for diversity in the United States, which is an improvement from last year's number eight spot (Umoh, 2020). Also, appearing for the first time ever is The Henry Ford Health System out of Detroit, Michigan who came in second place, and placing third was Procter & Gamble which is a climb up from their number twenty-two slot last year (Umoh, 2020). There were some companies who fell lower in their diversity ratings from previous years; IBM, who has been battling age discrimination lawsuits dropped down from number 217 to number 237, and Google's rating dropped more than 150 spots amid the sexual misconduct allegations plaguing its leadership team (Umoh,2020).
Who is SAP
Established in 1972 SAP was originally known for leadership in enterprise resource planning (ERP) software: however, SAP has evolved to become a market leader in end-to-end enterprise application software, database, analytics, intelligent technologies, and experience management (SAP, 2020-a). A top cloud company with 200 million users worldwide, SAP helps businesses of all sizes and in all industries to operate profitably, adapt continuously, and achieve their purpose (SAP, 2020-a). Now 47 years and more than 440,000 customers stronger, more than ever, SAP is fueled by the pioneering spirit that inspired its founders to continually transform the IT industry (SAP, 2020-b).
SAP's Approach to Diversity
While most companies use data-collecting abilities to target consumers and obtain business insights SAP uses analytics to promote diversity and inclusion within their own workforce (Umoh, 2020). When done correctly algorithms have the ability to remove human biases from the talent and recruitment process; people bring their personal viewpoints into their decisions which might not be a conscious action that influences their biased thinking (Umoh, 2020). Employees are at the core of SAP's diversity and inclusion initiatives with nearly 100,000 employees around the world, and approximately 25,000 in North America, SAP has more than 80 employee network groups with more than 20,000 active members (Umoh, 2020). The four biggest are its networks for black, Latinx, LGBTQ and female-identifying employees, but there are also smaller groups for veterans and the disabled that are growing (Umoh, 2020).
HBCU's
SAP trains students at Historically Black Colleges and Universities (HBCUs) on the latest SAP technologies as part of its school to work pipeline with the goal of obtaining employment with the SAP or one of its partner companies after graduation; SAP also makes it a point to send recruiter to HBCU campuses (Umoh, 2020). SAP's Black Employee Network is an employee driven network group that seeks to promote a best-run culture that cultivates awareness and inclusion for employees of African descent by prioritizing recruitment, bolstering retention, providing mentorship, empowering upward mobility, and career development (SAP, 2020-c). As part of SAP's diversity initiatives, it is one of more than 80 employee-driven network groups, where individuals with common backgrounds, interests, causes, or concerns can connect and directly influence the culture and success of SAP (SAP, 2020-c). With seven chapters at various SAP locations in the U.S., the Black Employee Network provides community and programming to SAP employees of African descent and fellow colleagues (SAP, 2020-c). Activities include networking and career development, events, and outreach initiatives to students (SAP, 2020-c). In addition, members collaborate with other affinity groups across SAP to ensure a one SAP approach to conversations on diversity and inclusion (SAP, 2020-c).
LGBTQ Diversity
At a company like SAP it is very important to support their LGBTQ (Lesbian, Gay, Bisexual, Transgender, and Queer) co-workers even if they are not members of the LGBTQ community (SAP, 2020-d). SAP has fostered and encourages an environment of "bringing your authentic self to work," which means showing up authentically, leading with humility, and remembering that we're all vulnerable, imperfect human beings doing the best we can (SAP, 2020-d). It's also about having the courage to take risks, speak up, ask for help, and connect with others in a genuine way, allowing ourselves to be seen (SAP, 2020-d). While bringing your authentic self to work is vitally important to the health of the organization, it's clear that the presence of allies makes all the difference (SAP, 2020-d). Being an LGBTQ ally is no different, especially when it comes to allyship in the workplace (SAP, 2020-d). An ally is someone in alliance with a certain party who has a personal commitment to benefiting that party yet is not a member of the party themselves (SAP, 2020-d).
SAP encourages their employees to educate themselves on LGBTQ issues by paying special attention to what's happening on a local, state, and national level shows you care about your affected coworkers and friends and that they should advocate for their coworkers who are marginalized in the workplace like speaking up when you hear something unacceptable (SAP, 2020-d). Even informing HR if necessary; SAP believes that the only way to create a safe environment is to take a stand against intolerable behavior (SAP, 2020-d). Lastly, be visible and open about your allyship; Support cannot live in the dark or in our comfort zones (SAP, 2020-d). Although pride stickers and rainbow flags don't automatically make you an ally, they can go a long way in showing you are proud to stand behind your LGBTQ community (SAP, 2020-d).
Employment of People with Disabilities
In an area where many companies' efforts have fallen short SAP has expanded its flagship Autism at Work Program which it launched in 2013 because they recognized the potential of people who are neurologically diverse (Umoh, 2020). Currently, nearly 90 percent of college graduates on the autism spectrum are being unemployed, compared with the national unemployment rate of 3.5 percent; however, SAP has been working with external partners to identify neurodiverse candidates for its six-week preemployment training program (Umoh, 2020). After successfully completing the six-week program 43.75 percent of the graduates received paid employment opportunities at SAP and the company now touts an employee count of 42 interns with autism (Umoh, 2020). Since starting the program in 2013 SAP has hired more than 175 workers through the Autism At Work Program (McCarthy, 2020).
Female Diversity at SAP
In January of this year SAP was selected for inclusion in the Bloomberg Gender-Equality Index (GEI) in 2020, the second consecutive year that the company has received this recognition (SAP, 2019-g). The Bloomberg GEI recognizes companies committed to transparency in gender reporting and advancing women's equality (SAP, 2019-g).
2017 Jennifer Morgan became the first woman to sit on SAP's executive board and three years later she also became the first woman to lead a company on Germany's DAX stock index when she was appointed co-CEO in 2019 (Umoh, 2020).
Morgan has been recognized as a leader in gender equality and is credited with closing SAP North America's gender pay gap (Umoh, 2020). With more than a quarter of SAP's leadership positions being held by females (McCarthy, 2020). Women represent 26.4 percent of global management positions at SAP, a far cry from gender parity but on par with other tech companies like Google, Facebook and Microsoft (Umoh, 2020). SAP's executive board has committed to increasing the percentage of women in management positions at the company by 1 percent each year, with a goal of 30 percent by the end of 2022 (Umoh, 2020).
Hispanic & Latino Diversity Pledge
SAP's dedication to the Latinx community is one of the major reasons that they have they made a commitment in 2019 by making a national pledge created to advance and empower Hispanics in the workplace (Umoh, 2020). Through SAP's pledge with the Hispanic Promise organization they are making a non-legal binding sign of intention as part of a national pledge to hire, promote, retain and celebrate Hispanics in the workplace (The Hispanic Promise, 2020). The Hispanic Promise's goal is to establish a joint effort of multiple Hispanic Organization as a call to action for business leaders and companies of Corporate America to create a more inclusive work environment for Hispanics (The Hispanic Promise, 2020).
Age Diversity
SAP uses a unique Cross-Generational Intelligence initiative to make sure that their multi-generational workforce can jointly move forward in order to accomplish the company's goals as older employees continue to postpone retirement, many of today's workplaces consist of five generations working together (Umoh, 2020). SAP's program also allows employees of all groups to trade expertise and experience amongst each other in its effort to maximize the potential of mixed-age teams (Umoh, 2020).
In Conclusion
Although SAP achieved the # 1 rating as America's Best Employer For Diversity in 2020 the company acknowledges that there is still much room for improvement, particularly when it comes to diversity and inclusion at the executive level, while also continuing to expand on the hiring and professional development of people of color and to employing people with disabilities.