Don Quixote: The Friendship Of Main Characters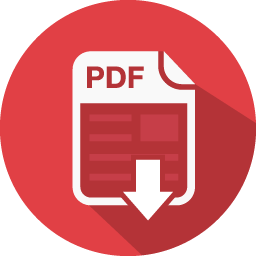 When talking about world literature, there is a book that stands out among every other one. This story has the title of Don Quixote, a novel born from the pen of the famous writer Miguel De Cervantes, who published the first part of this work in 1605. A decade later, he revealed to the world the continuation of his story. The second part, however, was not received with such enthusiasm. This work of art, which is about the adventures of a 50-year-old man named Alonso Quijana, who is addicted to reading, especially chivalrous novels. As a result of his obsession with these romances, his life begins to oscillate between wisdom and madness as he attempts to put their precepts into action. This effort reaches the point where he begins to imitate his literary heroes, thus launching himself into adventures of his own. All of this prevents him from clearly analyzing his daily life. He thinks that all of the novels he reads are true and believes that he needs to assume the profession of a knight at a time when this profession no longer exists. His eagerness for books leads him into both, absurd adventures and difficult situations. However, even though his behavior might be very strange, it is also true that most readers recognize a certain nobility of character. Therefore, one aspect of his noble character is his capacity to develop friendships. This is an idea that the author, Miguel De Cervantes, tries to develop throughout the work; showing how friendship can be found in those who you least expect, not taking into account any type of social status or the hierarchy imposed within a society.
Friendship and fidelity are, without a doubt, topics that are present continuously in this wonderful story and are essential to developing Cervantes's main point. It seems important to highlight the talent of the author in creating two totally different characters, each of which exemplifies one of the two types of characters typical in the Baroque period.
Don Quixote and Sancho Panza are two totally different characters, representing different social, psychological, and even aesthetic perspectives within the work. An example of this is that Don Quixote was brave, daring; Sancho instead, was shy and cowardly. At first, it seems that nothing unites them, but as the story progresses, the relationship between the two characters grows stronger and they manage to enrich each other lives. The much-loved character of Sancho Panza shows a remarkable evolution from who he is at the beginning of the adventures and he manages by the end of the story to be almost as important as the protagonist. The humble and pedestrian squire grows in spirit and achieves a deep connection with Don Quixote who himself possesses beautiful qualities such as patience, generosity, courtesy, eloquence, and courage. He is a noble and good master who softens and entertains us, even as he drags Sancho into his madness. In reality, both characters through the friendship that they profess, together with the objective of fulfilling their duty as a knight and squire, end up feeling and thinking almost analogously in the course of the story.
Therefore, it is also worth highlighting the structural importance that Sancho has in the development of Don Quixote. Therefore, when remembering Don Quixote first trip, it is made alone, but when he returns home, he already plans to go out again in the company of 'a farmer who was a neighbor of his, a poor man and the father of a family but very well suited to fulfill the duties of a squire to a man of arms" (Cervantes, ch. 4). Then, the second and the third trip he makes are already shared with the inseparable company of Sancho Panza. The continuous presence of both characters allows the chapters to be structured in a dialogical way. Together, Don Quixote and Sancho travel along the roads of Spain bonding in friendship over juicy and friendly conversations in which the master and the squire speak of everything divine and human.
Throughout the novel, there are many times that the gentleman addresses Sancho with the word 'friend,' such as: "I would have you know, friend Sancho Panza, that among the knights-errant of old it was a very common custom to make their squires governors of the islands or the kingdoms that they won, and I am resolved that in my case so pleasing a usage shall not fall into desuetude" (Cervantes, ch. 7). Therefore, the incredible thing about this story, and testament to Cervantes skills and talent, is that although Don Quixote names Sancho as his squire, and that there is supposed to be a hierarchy between a knight and a squire, at no point in the story Sancho plays in a position of servitude. In addition, there is no sign of repressive power on the part of Don Quixote. On the contrary, in each scene, there is a relationship of two good friends who are always there for each other. They both go out in search of adventures like two children who give strength to each other and, along the way provide readers with a lot of humor.
Sancho's innocence and natural goodness will never leave his master helpless; fidelity will be a prominent feature in his service. Both master and squire, are inseparable. However, although at times they argue and get angry, and Don Quixote fools Sancho Panza at times, they form an endearing spiritual communion. Sancho and Don Quixote show an authentic, deep, and emotional friendship. In addition, from the moment that a close relationship between characters is born, Sancho starts thinking and acting in a similar manner to his master, expanding in spirit as mentioned before. In the same way, it is notable how Don Quixote sanctifies (starts acting and thinking more like Sancho) himself in a certain sense. Don Quixote and Sancho, together in perpetual dialogue, are inseparable, and together they form the main protagonist to pair of the novel. Their relationship is so essential in Cervantes's work that, without Sancho's presence next to his master, Don Quixote would be unimaginable.
In conclusion, the novel shows how friendship is above many things, and that if you have someone to support you, you can do the impossible. Although, Sancho, in the beginning, does not accompany Quixote because Alonso had offered him land; thereafter, however, he seeks Quixote out because he realizes that Quixote thinks he needs a squire. As the days passed, Panza realizes the mental state of Don Quixote and could have abandoned him. However, he stays with him and follows him in everything. Moreover, regardless of the adversities they went through, and what people said about Don Quixote, they stay together, and Sancho was always faithful, as a true friend must be. Within this work, friendship does not know about stereotypes or social classes, much less set limits on dreaming. Therefore, this is something that the author wanted to tell the world with his work; a good friend does not know if you are rich or poor, if you are crazy or sober, friendship has no limits in this world. Consequently, that is the reason why throughout the reading, the proof of loyalty and partnership between Don Quixote and Sancho is demonstrated beyond expectations. Not for nothing, this is one of the most emblematic books of all world literature and surely future generations will continue to enjoy the magic of Cervantes's most beautiful fiction narrative. Undoubtedly, the writer managed to establish a memorable story that overcomes the barrier of time, space, and language.