Drunk Driving: Annotated Bibliography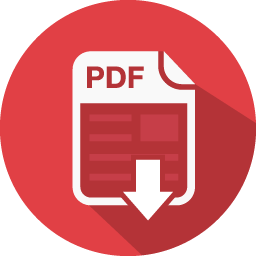 Greenfeld, L. A. (1988, February 1). Drunk Driving. Retrieved from https://www.bjs.gov/index.cfm?ty=pbdetail&iid=3661.
Lawrence A. Greenfeld is a Statistician for the Bureau of Justice Statistics who draws data from the FBI and state and local police agencies, as well as information from the Bureau of Justice Statistics (BJS) to illustrate trends in arrests for drunk driving incidents between 1970-1986. He outlines that drunk driving causes more than 650,000 accidents every year, and the annual cost in property damage, medical costs, and other costs associated total more than $24 Billion. This report focuses in on data collected from drunk drivers in local jails in 1983. Between 1970 and 1986 arrests for DUI increased nearly 223%, while the number of licensed drivers increased by 42%. Additionally, it's important to note that arrest rates for DUI were highest among 21-year-olds and reached their – peak in 1983 with a rate of 1 arrest for every 39 licensed drivers of that age. Nearly 95% of those in jail for DWI were male, and 80% were not living with a spouse and were more likely to be unemployed. Lawrence effectively uses graphs and statistics to accurately depict the trend of drunk driving incidents over a sixteen-year period. Lawrence aids to be a valuable source for my paper because he provides clear and logical arguments supported by analytical data for drunk driving inicdents in the United States.
Peltzer, K., & Pengpid, S. (2015). Drinking and Driving among University Students in 22 Low, Middle Income and Emerging Economy Countries. Iranian journal of public health, 44(10), 1330–1338.
Karl Peltzer a Research Director and Professor of Psychology in South Africa, and Supa Pengpid the Head of The Department of Health System Management in South Africa conducted their study aimed at investigating drinking, driving, and socio-behavioral factors among low and middle income and emerging economy countries. Using anonymous questionnaires, data was collected from 18476 university students, of which 15151 (82.0%) were drivers of a car or motorcycle (41.3% men and 58.7% women), from 22 countries across Africa, Asia and Americas. Overall, 17.3% reported to have been driving a car or motorcycle after having had too much to drink in the past 12 months, ranging from below 5% in Bangladesh, Indonesia and Kyrgyzstan to above 35% in China, Singapore and Thailand. I believe the authors did a very comprehensible job of drawing conclusions from data over such a far geographical spread, however the authors could have drawn more conclusions towards the exact reasons for the disparities between drinking and driving accidents amongst different countries. Peltzer and Pengpid offers a noteworthy addition to my research paper because they draw many international comparisons that directly show different socio-economic factors paired with drunk driving statistics.
Benson, B.L., Rasmussen, D.W., & Mast, B.D. (1999). Deterring drunk driving fatalities: An economics of crime perspective.
Bruce L. Benson is an American academic economics, David W. Rasmussen is a Professor of Economics, and Brent D. Mast Statistician at the Offices, Boards and Divisions in D.C. The purpose of their study was directed at looking at the economics of how drunk driving fatalities can be measured, and to what extent are laws and regulations effective upon reducing DUI's. By imploring statistical analysis through the use of graphs and charts, the authors explicitly state their findings. One finding of the study reported "no conclusive evidence that any specific form of punitive legislation is having a measurable effect" on DUI behavior as measured by various traffic fatality variables, however states with multiple laws concerning DUI's rather than one law would have a lower rate of night time fatalities. Additionally, a higher legal drinking age, dram-shop laws, and open-container laws seem to be more effective than the other legislatively mandated policies analyzed. Overall, the researchers conclude that the probability of punishment remains to be an important deterrent, whereas evidence regarding severity of formal punishment is less conclusive. The authors do a thorough job of citing sources for their research and outlines data collected effectively in charts and graphs. This paper offers valuable data and insight into my research question on narrowing what variables specifically are effective in limiting the amount of drunk driving fatalities in the United States.
Xiao, W., Ning, P., Schwebel, D. C., & Hu, G. (2017). Evaluating the Effectiveness of Implementing a More Severe Drunk-Driving Law in China: Findings from Two Open Access Data Sources. International journal of environmental research and public health, 14(8), 832. doi:10.3390/ijerph14080832
Wangxin Xiao, Guoqing Hu, and Peishan Ning work for the Department of Epidemiology and Health Statistics at the Xiangya School of Public Health, and David C. Schwebel works for the Department of Psychology at the University of Alabama at Birmingham. To evaluate the effectiveness of the more severe drunk driving laws passed by China in 2011, researchers used the Global Burden of Disease (GBD), and police data to explain the significances between morbidity and mortality. The study recognized an increase in mortality between 1990-2010 and a continuous decrease in mortality from 2010-2015. Additionally, the authors note that because police data comes from questionnaires taken after an accident, and police data has been documented to under report drunk driving statistics. Furthermore, the author thoroughly explains how drunk driving accidents decreased shortly before implementation of stricter driving laws, and increased shortly afterwards. Because the data collected is scarce, the researchers concluded their data was insufficient to truly judge the effectiveness of implementing the more severe drunk driving laws in China. This work definitely has merit toward my research paper, because it gives an in-depth analysis of how harsher drunk driving laws affected china in the 21st century, and helps me to see a broader international trend.
Zhao, A., Chen, R., Qi, Y., Chen, A., Chen, X., Liang, Z., … Kan, H. (2016). Evaluating the Impact of Criminalizing Drunk Driving on Road-Traffic Injuries in Guangzhou, China: A Time-Series Study. Journal of epidemiology, 26(8), 433–439. doi:10.2188/jea.JE20140103
Ang Zhao, Haidong Kan, and Renjie Chen all work for the Key Lab of Health Technology Assessment of the Ministry of Health at Fudan University. Yongqing Qi, Jianjun Ye, and Shuangming Li work for the Guangzhou First-Aid Service Command Center. Ailan Chen works for the Department of Cardiology, The First Affiliated Hospital of Guangzhou Medical University. Xinyu Chen works for the Department of Pathogenic Biology, Guangzhou Medical University. Zijing Liang, Qing Liang, and Duanqiang Guo work for the Department of Emergency, The First Affiliated Hospital of Guangzhou Medical University. Wanglin Li works for the Department of Gastrointestinal Surgery, Affiliated Guangzhou First Municipal People's Hospital. The researchers used data from the Guangzhou First-Aid Service Command Center from 2009 to 2012 to determine the effectiveness on criminalizing drunk driving in China on the amount of Road-traffic Injuries (RTI). After the intervention, the standardized daily RTIs decreased 9.6%, However the standardized daily cases of alcoholism increased 38.8%, and daily non-traffic injuries increased 3.6%. All in all, the evidence suggests that the criminalization of drunk driving in 2011, may have led to moderate reductions in RTIs in Guangzhou, China. Throughout the journal article, the authors cite many different sources with papers relevant to the decrease of drunk driving accidents in different countries. Overall this article is very valuable to writing my own research paper because it focuses on how stricter laws played a noticeable role in the reduction of RTIs.
Martinussen, L. M., Petranca, L., & Sømhovd, M. J. (2018). The relationship between explicit and implicit attitudes towards drunk driving. PLOS ONE, 13(10), e0206124. https://doi.org/10.1371/journal.pone.0206124
Laila M. Martinussen, and Laura Petranca work for the Technical University of Denmark, in Management Engineering, Kgs. Lyngby, Denmark, and Mikael J. Sømhovd works for Tyrilistiftelsen, Oslo, Norway. The purpose of this study was to explore the differences between explicit and implicit attitudes towards drunk driving and how that effects drunk driving mortality and morbidity rates. The Study relied on young male students between the ages of 18 to 31 with a driver's license. Data was collected in the forms of an online Go/No-go Association Task (GNAT) for implicit attitudes, and an online questionnaire to measure explicit DUI attitudes. One finding of the study showed a disparity between explicit and implicit attitudes meaning, someone might say they would never drink and drive, yet they might drive when they perceive themselves to be under the legal limit, even if they are not. Additionally, the findings replicate and extend earlier findings regarding alcohol associations, thus giving validity to the paper. Although the study was thorough, the researchers used only young male drivers, admittedly the most accident-prone group. I would have preferred to see a cross sectional study covering different genders, ethnicities, races, etc. Overall though, this paper is important in drafting my research paper because it gives true insight into the ethics behind drunk driving rather than giving a set of multivariate data.