Eating Disorders And Social Media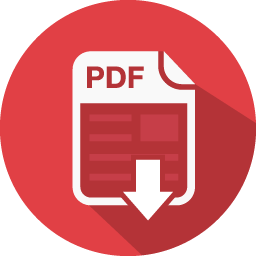 Background and Purpose
'Morality and Health: News Media Constructions of Overweight and Eating Disorders' is an in-depth article that examines how our society has negatively shaped our views on body image, especially shown through social media, and how that connects to eating disorders, thinness, and fatness. Although thinness has been made a norm, this study had proven otherwise.
Main Findings
Social media has continued to infiltrate our lives in every way possible. Women had always been mainly targeted on social media, specifically regarding body stigma. The media has manipulated and engrained this idea in our minds that thinness is beauty and that obesity is a moral problem. But, there were still many major findings under this particular study that clearly demonstrate this. Almost half of the articles pertaining specifically to eating disorders and obesity had concluded that one's individual choice is the main cause of this nationwide epidemic, while a whopping nineteen percent said the cause was biological. Shockingly, about ninety-four percent of articles that discuss eating disorders discuss women, as opposed to men whom are only mentioned forty-seven percent of the time. In terms of being overweight, women and men are roughly mentioned at almost the same rates.
Strengths
A reliable source that the authors of this article had used was none other than The New York Times, which has been recognized for having high quality information, especially regarding health issues. Several articles had also been read in hopes of gaining knowledge on eating disorders and obesity, which ultimately led to several strengths in the study. This current study also has taken various samples especially amongst a large scale (including Newsweek) and utilized that information in order to gather a better analysis, both quantitative and qualitative.
Limitations
In terms of the limitations of this article, 1,496 articles were generated; therefore, it made the process more challenging. Also, given that a majority of the article's sources originated from The New York Times, there were several articles that highlighted obesity, again, making the process more difficult. Previous research had consequently been limited either analytically or methodologically by not taking into account neither gender, race, nor class, thus affecting sample size.
Conclusions
Research has shown that the media outlet, whether it be newspapers, magazines, or online articles, has continued to portray obesity as a moral issue while thinness is seen as 'ideal.' Both men and women increase their consumption of products, as well. Over time, obesity has even been labeled an 'epidemic' in America.
Implications of the Study
There was a substantial amount of implications. Many women carry a stigma with them, particularly stemming from the media, that influences their self-esteem in a negative way. As a result, a great majority of women may rely on and invest their money into weight-loss interventions, which are often risky. Women and men may potentially bring diabetes and heart disease onto their children and future generations, which can be fatal.
Contribution to the Field
Social media has completely corrupted people's lives, constantly altering our perspectives and how we think. Yet, one may never realize the impact social media has on an individual, especially in a negative way. Although social media may not be a direct cause of an eating disorder, it most definitely plays a significant role in doing so.