Eleanor Roosevelt: Biography Overview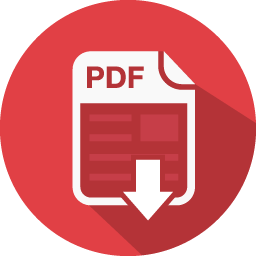 Introduction
Eleanor Roosevelt was an equalist and supporter that wanted to help the lives of others. She centralized her attention to helping the country as whole to remove themselves from poverty. She was a leader in her own way that was involved in several humanitarian causes. She risked her time and money in order to diminish the suffering of human dignity after crisis in the country. She also served as an activist that stood against racial discrimination. She wanted the rights of both men and women to be equal. Along with focusing on supporting the rights and needs of other, she stood in a high position as the first lady until her husband, Franklin D. Roosevelt died on April 12, 1945.
Biography
Eleanor Roosevelt obtained an additional first name which was Anna. She was born on October 11, 1884 in New York City. She is one of the 4 children of her parents Elliott Roosevelt and Ann Hall. Her father suffered from alcoholic habits and this caused her parents marriage to be neurotic. Her mother died in 1892 from diphtheria, followed by her father passing away less two years later. After the tragic occurrence of the death of her parents, Roosevelt along with two of her younger siblings moved to stay with their grandmother in Manhattan and Tivoli, New York. While residing with her grandmother, she was treated terribly. She was treated with harsh and hatred, and this caused her self esteem to become extremely low. She was then sent to Allenswood Academy in London as a teenager, where it helped her to identify herself as an individual and to accustom herself to new experiences. She was mentored by the head authority at the school, Marie Souvestre. She promoted social responsibility and independence for young women. Marie wanted Roosevelt to be able to fulfill her duties of benefiting society as a whole and being able provide for herself. In 1902, Eleanor returned back to New York where she made her first appearance at a hotel. She began to actively work as a social reformer, where she volunteered to teach poor immigrant families. 
Eleanor Roosevelt joined the National Consumers' league in order to put abolish unsafe working conditions and labor practices. In March of 1905, Eleanor married her distant cousin, Franklin D. Roosevelt, whom was a Harvard University Student. After the wedding the couple resided in New York, where they had 6 children, 5 which survived to adulthood. In 1900's Franklin D. Roosevelt began his career when he was elected to the New York State Senate. Three years afterwards, he was he was named the assistant secretary of  the U.S Navy. This was until he made an unsuccessful run for the U.S vice presidency on a ticket headed by an Ohio governor. Eleanor took the role of taking care of her family during this time. ​In addition to raising her family during these years, Eleanor Roosevelt volunteered with the American Red Cross and in Navy hospitals during World War I. In the 1920s, she became active in Democratic Party politics and was also involved with such activist organizations as the Women's Union Trade League and the League of Women Voters. Additionally, she co-founded Val-Kill Industries, a nonprofit furniture factory in Hyde Park, New York (where the Roosevelt family estate, Springwood, was located), and taught American history and literature at the Todhunter School, a private Manhattan girls' school. In 1921 her husband was diagnosed with polio, that caused him to be paralyzed from the waist down. As his wife, Eleanor gave him advice to go back to politics, which lead him to be elected as governor of New York. 
Six years later in 1933, Roosevelt was elected to the White House as president. After he was elected, Eleanor became more discoverable and active as a colleague under her husband. ​The couple arrived in the White House during the middle of the Great Depression, which caused the president and congress to to implement economic recovery solutions.
Issues/Praxis
As first lady, Roosevelt traveled across the United States to other government institutions and programs in the place of her husband and report back to him. On her journey, she accompanied civil rights African Americans. She wanted the political and social rights of citizens to be equal.In addition, she was an advocate for women, American workers, the poor and young people. She supported government funded programs for artists and writers. To fight for equal rights for women, she proposed the solution to appoint more women to federal positions, therefore she held press conferences for female reporters when they were omitted from press conferences. Roosevelt wrote her own newspaper column called ​"My Day"​ ​from 1935 until shortly before her death in 1962. During World War II, Roosevelt supported European refugeeswho wanted to import to the United States of America. She promoted issues that were important to American troops, worked to build the confidence of soldiers, promotesvolunteerism on the homefront and championed women employed in the defense industry. She also pushed for the continuation of New Deal programs during the war, Eleanor Roosevelt against the wishes of some of her husband's advisors. On April 12, 1945, Franklin D. Roosevelt died at the age of 63 from cerebral hemorrhage. ​After the president's death, ​Roosevelt returned back to New York, dedicating some of her time to her cottage, and the rest of her time to her apartment. She remained an active private citizen, instead of running for a public office, which everyone was expected. Roosevelt passed away on November 7, 1962 in her New York City home. She died from aplastic anemia, tuberculosis, and heart failure.
She used the column ​"My Day,"​ to share information about her activities and communicate her positions on a wide range of social and political issues. From 1946 to 1953, Roosevelt served as a U.S. delegate to the United Nations, where she oversaw the drafting and passage of the Universal Human Declaration of Rights. Roosevelt considered the document, which continues to serve as a model for how people and nations should treat each other, one of her most significant achievements. Roosevelt  remained involved in Democratic Party activities during her post-White House years, campaigning for candidates around the country. Additionally, she hosted radio programs and a television news show, and continued to write her newspaper column and give lectures.
Work Cited
https://www.history.com/topics/first-ladies/eleanor-roosevelt
http://www.firstladies.org/biographies/firstladies.aspx?biography=33
https://www.history.com/topics/first-ladies/eleanor-roosevelt
http://www.firstladies.org/biographies/firstladies.aspx?biography=33