Employee Engagement Activities: A Study Of Select Information Technology (IT) Companies In Pune City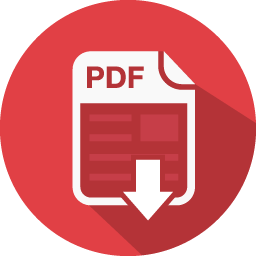 Employee engagement is the level of commitment and involvement an employee has towards his organization and its values. It is a measureable degree of an employee's positive or negative emotional attachment to their job, colleagues and organization which profoundly influences their willingness to learn & perform at work. Employee engagement has a direct impact on the employee's productivity. Understandably, the most productive employees are those that are not only committed and loyal; but also those whose outputs are healthy and gratifying both for themselves as well as for the organization they work for. Obviously, these are the employees who can be called 'engaged". In almost a bottom-up fashion, the organization as a whole benefits from employees that are committed, loyal, productive, and engaged. This paper aims to explore the various Employee engagement practices carried out in IT companies in Pune city and suggest measures to improve the EE practices so that the employees will be more committed and emotionally attached with their job and organisation.
Introduction
Enthusiastic and committed employees add value to their organization not just in terms of productivity, but also customer satisfaction, retention, profitability etc., thus employee engagement is the buzz word nowadays in any organization. "Engagement at work was conceptualized by Kahn (1990) as the "harnessing of organizational members" selves to their work roles. In engagement, people employ and express themselves physically, cognitively and emotionally during role performances. Employee Engagement essentially depicts our connection to our work, our organization, our customers, our efforts and to results".
"The Information technology industry in India has gained a tremendous appreciation and has become a brand identity as a knowledge economy due to its IT Sector. The growth story in the service sector in India has been led by the IT–ITES sector, with significant contribution to increase in GDP, employment, and exports. The sector has increased its contribution to India's GDP from 1.2% in FY1998 to 7.5% in FY2012. According to NASSCOM, the IT–BPO sector in India aggregated revenues of US$100 billion in FY2012, where export and domestic revenue stood at US$69.1 billion and US$31.7 billion respectively, growing by over 9%. (NASSCOM). The study is an attempt to understand the EE activities at IT companies in Pune city".
Objectives
To explore the various Employee Engagement activities carried out by Information Technology (IT) companies in Pune city.
To suggest measures to improve Employee Engagement activities.
Literature Review
Shweta Vaibhav Vohra 2013, "A study of Employee Engagement Practices in select IT companies in and around Pune" "This study establishes that for various elements or parameters of Employee Engagement there are different sets of relevant Drivers which need to be kept in mind while designing the Employee Engagement practices. Similarly, it also throws light on the Drivers that play a more important role in 'Engaging' various levels of IT employees' viz. Junior Level, Middle Level and Senior Level."
Preeti Thakur (2014), "A Research Paper on the effect of EE on Job Satisfaction in IT sector" "The purpose of this paper seeks to find out the Effect of Employee Engagement on Job Satisfaction in IT Sector. Primary as well as secondary data has been used to carry out the research. The study has been carried out on officers as well as the clerks of IT sector. The findings came out and this is identified that among the former work motivation could be improved through increasing job authority and accountability. At the clerical level, rewards and sanctions are significantly associated with job involvement."
Purna Chandra Panigrahi 2015, "Employee Empowerment A Way To Employee Engagement: A Critical Requirement For Employee Retention "the study contributes to find the facilitators of empowerment, key drivers of engagement and individual and combined impact of empowerment and engagement on retention of employees based on the existing literature by examining and confirming the propositions which ultimately lead to successful talent retention. The findings are congruent with the past researches pointing to a positive association between empowerment, engagement and retention. The results of the study support the notion that well-crafted measures for empowerment and engagement leads to successful employee retention. Third, the study is unique in explicating through the case study that organizations must align HR strategy with the business strategy for active empowerment, engagement and retention of human resources."
Praveen Kumar Sharma 2016, "Employee Engagement and Retention: "A Study of Software Professionals, organizational variable (organizational culture) and individual variable (personality) both affect employee engagement, and in turn, employee engagement lead to job satisfaction, consequently, job satisfaction leads to employee retention. Moreover, good working condition (organizational culture) and positive employee personality (high core self-evaluations) lead to increase employee retention. In the long-term, this may enhance organizational performance and revenue."
Arti Chandani & Mita Mehta (2016) "Employee Engagement: A Review Paper on Factors Affecting Employee Engagement", "The article delves in detail the meaning of employee engagement and its importance, particularly with respect to its effect on employee retention and performance. The study identifies factors of EE to be implemented in an effective manner. The various factors of engagements which are at macro, i.e. at the organizational level and micro level, i.e. at the individual level are discussed and the variations in factors may arise due to differences in individual and job characteristics, gender diversity; ethnic diversity, etc. Engagement can be improved by opportunity thinking, enhancing employee decision-making, and commitment, transparency from the senior leadership will also make the organization culture more open. By implementing these engagement factors organizations can reduce employee turnover and improve productivity."
Research Methodology
The type of research is Qualitative exploratory research to gain an understanding of underlying reasons, opinions, and motivations about the employee engagement practices in IT companies. Secondary data is used for the study and suggestions & conclusions were given.
Findings
The researcher identified the following Employee Engagement activities in IT companies in Pune city.
"Maitree (friendship) Maitree had started to support the spouses of the TCS employees who often had to settle in other countries outside India in a totally new environment and culture".
"PEEP (Proactive EE programmes) – focused on one-to-one interactions between junior and senior employees".
"PROPEL – promoted the culture of share-care-grow".
"TCS was recognized with "Employee Engagement project of the year by North American EE Awards Chicago in the year 2016".
"Smile Foundation motivates employees by screening award winning documentaries based on the true stories of underprivileged children living in difficult circumstances but still with tall aspirations in life".
"Infosys Leadership institute – nurtures leaders and advances the field of leadership development."
"Infosys Women Inclusivity Initiative (IWIN) – Counselling for female employees, day care facility etc."
"Other EE activities include -Content authoring & publishing, Organizational updates, Surveys and feedback, Awards & Recognition etc".
"JOSH – Program to create bonding of the employee with the company. (Wipro)".
"WOW- Women of Wipro- programs for women employees".
"Employee Advocacy Group (EAG) – A group of employees whose suggestions, ideas, recommendations to improve company policies and processes. (Wipro)"
"Yammer- employee empowerment program. (Wipro)"
"Employee Perception Survey (EPS) – Biennial survey to capture EE and feedback. (Wipro)"
"Other EE activities include -Career opportunities- individual development plan, Training & Development, Rewards, Supportive work culture, (Wipro)"
"Employee First Customer Second "is the management approach to build a strong engagement culture. (HCL)"
"The Value portal enables and encourages innovation at grass roots level as it is where HCL employees collaborate, innovate and lead the implementation of their ideas to deliver value to HCL's customers."
"MAD Jam – (Make a Difference Jamboree) to celebrate the best innovators at HCL that came out of Value Portal."
"The Power of One – is a special employee-driven initiative of the HCLT Foundation. Employees get to choose what Corporate Social Responsible schemes they want to support. The programmes include:
"Social Recycling – collection and distribution of clothes, books, toys etc."
"Friend-in-need – health camps, blood donation initiatives, food-drivers and community policing efforts"
"Just like us – creating and supporting sustainable livelihood solutions for the destitute and physically mentally handicapped."
"HCLT Youth Club – organizes sports and cultural events, vocational training and sponsorship for impoverished youth."
"Renew – promotes environment-friendly programmes like tree-planting drives."
"Other EE programmes include U & I initiative (online forum to interact directly with the CEO), Career Power (career planning & development programs), Xtra Miles (Reward & Recognition programs) 360 Degree Feedback etc."
"Empowering people – to create an entrepreneurial culture that encourages responsibility, commitment, sharing and excellence across all layers. (Cognizant)"
"Right Tools to replicate their digital lives in the workplace to engage them better. "Cognizant2.0 is web 2.0 based platform serving as avirtual town square for over 140,000 Cognizant associates who share knowledge such as best practices, process guidance and technological artefacts across the company's global delivery network."
"Other EE activities include coaching, feedback, career development etc."
Suggestions
"HR department should take the lead into building a consensus among the employees and the employer about the engagement activities. They should use their expertise in working out a practical balance wherein both the parties develop confidence and trust."
"HR department should act as an ombudsman to resolve conflicts of Employee engagement. They should have mechanism to identify conflicts of EE at an early stage. "
"The organizations must focus on "reasonable levels of engagement" beyond which things should be curtailed. It should be understood that employees are human beings after all and they can develop unreasonable expectations on the part of the employer. To avoid this, limits are expected."
"Internal surveys should be regularly carried to find out the engagement activities that over a period of time have lost their sheen. Particularly in a sector like IT that is rapidly changing such surveys are important."
Conclusion:
"Organizations have to give their employees the freedom to make their work exciting and an environment having an engaged work life. With the increase in responsibilities at home and a desire to excel in their careers, employees often get distracted from their work which needs to be taken care of. Employees are the assets of the organization and if they are not given a space whereby they can make a perfect blend of both work, fun, optimum performance from them may be difficult. Employee engagement emphasizes the importance of employee communication on the success of a business. An organization should realize the importance of employees, more than any other variable, as the most powerful contributor to an organization's competitive position. Organizations and employees share a symbiotic relation, where both are dependent on each other to satisfy their needs and goal. Therefore; employee engagement should not be a one-time exercise, but a continuous process of learning, improvement and action. Eventually, measuring employee engagement does not enhance engagement or customer response. It is an initiative coined to identify employee engagement with work and trust in the company leading to action plans for forming a truly engaged workforce that creates internal value, promises organizations of employment stability and in effect, positions organizations for nonstop development and success. Thus, organizations today are actively looking forward to intently with and proceed on behalf of their employees` expectations and performances."
Bibliography
Neeta Bhatla, "To study the Employee Engagement practices and its effect on employee performance with special reference to ICICI and HDFC Bank in Lucknow", International Journal of Scientific & Engineering Research Volume 2, Issue 8, August-2011 1ISSN 2229-5518IJSER © 2011http://www.ijser.org
Praveen Kumar Sharma 2016, Employee Engagement and Retention: A Study of Software Professionals,
Preeti Thakur (2014), "A Research Paper on the effect of EE on Job Satisfaction in IT sector" Journal of Business Management and Social Sciences Research (JBM & SSR) Volume-3, No.5, PP31-39.
Publications by NASSCOM
Punia, B. K & Sharma, Priyanka (2008) Employees Perspective on Human Resource Procurement Practices as Retention Tool in Indian IT Sector. Journal of Organizational, Vol. 12, Issue 4, pp.57- 69.
Purcell, J. (2006) Change Agenda, Reflections on Employee Engagement. London, CIPD.
Purcell, J., Kinnie, N., Hutchinson, S., Rayton, B. and Swart, J. (2003) Understanding the People and Performance Link: Unlocking the Black Box. London, CIPD.
Purna Chandra Panigrahi 2015, Employee Empowerment A Way to Employee Engagement.
Raudenbush, S.W., Bryk, A.S., Hierarchical linear Models: Application and Data Analysis Methods,(Sage publications, Thousand Oak, CA)
Shweta Vaibhav Vohra 2013, "A study of Employee Engagement Practices in select IT companies in and around Pune"
Tejvir Singh, Pankaj Kumar, Pushpendra Priyadarshi (2008), "Employee Engagement: A comparative study on Selected Indian Organizations", Indian Journal of Management Practices and Contemporary Thoughts, Lucknow, 41-48.