Entrepreneurial Opportunities In Malaysia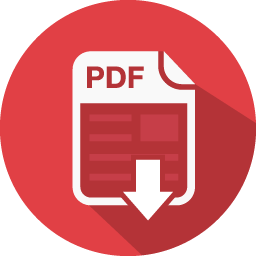 1. Introduction and Entrepreneurship
The concept of entrepreneur and entrepreneurship is known to have existed over centuries. Despite being a well-known concept for all these years, economists have disregarded entrepreneurs from their existing formal models (Hayes, 2019). This was because they believed that the ideal entrepreneurship would be known to rational thinkers. Their belief aimed for no risks or discoveries in their research (Hayes, 2019). This was seen to be an on-going process till the middle of the twentieth century, where they slowly attempted to include entrepreneurship into their models (Hayes, 2019). Moving on to look at today's society, especially among the millennials, entrepreneurship is known to be one of the most heated interest and is seen to be having a drastic growth in terms of career opportunities. This is most likely seen to be the current fascination among millennials due to its uncommon characteristic of a job where it is actually not really a job (Tobak, 2015). This interrelates to the term "leadership" because entrepreneurship and leadership are two things that works closely throughout career building and entrepreneurial opportunities. Basically, entrepreneurs are known to start a business and leaders are the ones to runs and manages the business (Tobak, 2015). Despite this basic understanding, this topic of interest, which is entrepreneurship, is seen to be perceived differently among individuals due to its ambiguous definitions and lead.
Going back to basics, the word "entrepreneur" is extracted from the French verb "entreprendre" which means "to manage" (Hayes, 2019). As per the book "Creativity and Innovation Management" (Weerd-Nederhof, Fisscher & Visscher, 1993) and as reviewed by a distinguished Professor of Entrepreneurial Studies (later, Professor Emeritus at Ryerson University), Raymond Kao, had a very simple definition on entrepreneurship. According to him, entrepreneurship is the process of doing something new and something different for the purpose of creating wealth for the individual and adding value to society (Kao, 2006). As per the business world, entrepreneurship is the approach to create and start off new venture or franchises, together with understanding its importance and risks that accompanies it, with the intention to make profit at the end of the day (Business Jargons, 2019). In overall, entrepreneurship begins with an individual seeking investment and production opportunity in any desired venture. Following that, comes developing and managing the business. This stage encompasses the operation of the production, arranging and putting together the inputs, locating land, recruiting labour, quality of materials, capital, techniques and strategies, and identifying and attaining sources/sponsorship to fulfil the success of the venture (Business Jargons, 2019). This sequential cycle is known as entrepreneurship.
Moving on to take a closer look at the ECCE context in Malaysia, Malaysia is known to be a multiracial country. As part of the Malaysian/Asian culture, children are always taught to be compliant to their adults and these children are looked at as jewels of the society who will carry on the name and culture of the country to great extends (Boon, 2010). The Early Childhood Care and Education sector in Malaysia has seen to be improving in its quality through the support of the local communities, religious bodies, private establishments and organisations (Boon, 2010).Over the recent years, the Malaysian government has seen to be providing policies and programmes for the ECCE industry in Malaysian and a great funding are being given each year for both, public or private sectors (Boon, 2010). In Malaysia, all preschools, both, the public and private sectors, are required to comply with the guidelines stated in the Standard National Preschool Curriculum (SNPC) set by the Malaysian Ministry of Education (Mariani, 2016; Nair & Yassin, 2017). According SNPC, the objectives of the Malaysian preschool education roofs six learning areas: language development, cognitive development, socio-emotional development, moral development, physical development, and creative development (Nair & Yassin, 2017). Talking about preschools in Malaysia, there are a few sectors: public, religious, private and international. The public preschools consists of the KEMAS preschool, PERPADUAN preschool, PERMATA preschool and the Ministry of Education (MOE) preschool (Nair & Yassin, 2017). The Islamic preschools falls under the state government such as Jabatan Agama Islam Negeri (JAIN), Angkatan Belia Islam Malaysia (ABIM) and Yayasan Pembangunan Keluarga Terengganu (YPKT) (Nair & Yassin, 2017). Private preschools are such as the Montessori preschool, Reggio Emilia preschool, Bank Street preschool, Waldorf preschool, etc. International preschools are such as Sri Bestari preschool, Gardens International Preschool, HELP International Preschool, Beaconhouse International Preschool and more.
Talking about the acts and policies of ECCE in Malaysia, it is based on the 1984 Child Care Act (308 Act) which affirms that all childcare centres serving children from birth to four years old are to be registered under the Department of Social Welfare and the Ministry of Rural and Regional Development. For preschools serving children from four to six years old, are to be registered preschools under the Education Act 1996 (Foong, Veloo, Dhamotharan & Loh, 2018). According to UNICEF (2006) and Chiam (2008), all ECCE programmes in Malaysia are provided by the Ministry of Education, Department of National Unity and Integration, Ministry of Women, Family and Community Development, the Department of Rural and Regional Development, and also private establishments. According to the Ministry of Education Malaysia (2015), four policies are provided for the growth of early childhood care and services in Malaysia: Education Act 1996 (Act 550), National Key Result Area (2010–2012), Government Transformation Programme Version 2 (2013–2017), and Malaysia Education Blueprint (2013–2025). As cited in the article written by Foong, Veloo, Dhamotharan & Loh (2018) and stated by the Ministry of Education Malaysia (2015), together with the implementation of these policies, the Malaysian government pledges to reach a 97% enrolment rate in preschools by 2020 and has also imposed a minimum qualification of Diploma or Bachelors in Early Childhood Education, for all preschool teachers in the country Jabatan Kebajikan Masyarakat, 2016).
In regards to the entrepreneurial opportunities in the ECCE industry in Malaysia, to start a business in this particular industry, employers are required to obey the rules and regulations of Childcare Centre 2008 for nurseries and Social Welfare for preschools (Omar, 2016). All entrepreneurs in this industry are to be aware of what is purposeful to prevent future problems. There are two components that are to be considered when it comes to opening an ECCE business: the establishment factors and the challenges (Omar, 2016). The establishment factors are that the entrepreneurial outcome of this industry is of high profit, part of vast market trends, and is also in high demand in terms of population and demographic. The challenges that the entrepreneurs in this industry need to be aware of is that there is a high competition among the producers of nurseries and preschools, low capital, location not strategic enough, and also lack of employees and skills (Omar, 2016). Based on the study conducted by Zamberi and Xavier (2012), the early stages of entrepreneurship development in Malaysia is quite volatile. Considering that, the number of entrepreneurial activities in Malaysia is still lower than other parts of developing countries. In this study, there were a few positive entrepreneurial environmental conditions determined: the physical infrastructures, services and financial environment related with entrepreneurship (Zamberi and Xavier, 2012). Even then, the entrepreneurial activities is said to be low. This is because the Malaysian entrepreneurs are seen to have insufficient financial support, excessive protocol and inconsistency of government policies, lack of entrepreneurial education at tertiary level, and lack of entrepreneurial trainings (Zamberi and Xavier, 2012).
In the entrepreneurial industry, there are four known models: advocate model, producer model, enabler model, and opportunist model (Wolcott & Lippitz, 2007). These models are said to have an impact on the growth and development of entrepreneurial activities due to their well-defined administrative involvement in milestone funding decisions, expertise in developing new businesses, skills in building affiliations and in internal and external networking, team facilitation abilities, great leadership with internal decision authority, and its culture of innovation (Wolcott & Lippitz, 2007). Despite all these, there are quite a number of successful entrepreneurs in Malaysia and worldwide. Among all, a brief description of two Malaysian entrepreneurs in the Education industry. Firstly, the founder and owner of Peter & Jane kindergarten, Mrs Patricia Teh (Services, n.d). She graduated from St. Nicholson Montessori College and London Montessori College in 1980. Two years later, she started the first Peter and Jane kindergarten in Taman Megah. She represented and was also the external examiner for the London Montessori Centre (LMC) in Malaysia. Mrs Teh solicited the Curriculum Development Centre, Ministry of Education in 2000 to contribute towards the National Preschool Curriculum which was effectuated in 2002. In 2010, she was solicited to participate at the National Key Economic Area (NKEA) Lab on Early Childhood Care and Education (ECCE) by the Prime Minister's Department. Mrs The is said to have led the Peter and Jane Group by incorporating everything that she has learnt into the kindergarten and childcare services (Services, n.d). Secondly, the founder of HELP International School and the CEO of REAL, Dr Goh Chee Leong (REAL Education Group, n.d). He completed a First Class Honours Degree in Psychology at Otago University and then acquired his PhD in Psychology from the University of Otago as well. During that, he was conferred the Otago Postgraduate Award. In HELP University, Dr Goh was known to be the Vice President of HELP University and also the founder and the Dean of the Faculty of Behavioural Sciences (REAL Education Group, n.d). Besides all these, there are more to his entrepreneurial growth which will further be discussed in the interview section of this essay.
B. Interview
For my essay, I interviewed Dr Goh Chee Leong. During my study in HELP University over the few years, Dr Goh has taught me psychology subjects and I have gotten the privilege to have a conversation with him several times during my first practicum in HIS. Talking about his entrepreneurial growth, he is known to be the CEO of HELP Education services and REAL. He was the President of the Malaysian Psychological association and of the AEAN Regional Union of Psychological Societies, and is currently the treasurer of the International Union of Psychological Science. Not only in the education industry, Dr Goh has seen to also be thriving in his journey as a consultant. He served many outstanding local and international companies such as Ogilvy and Mather, CIMB, Public Mutual, Bank Negara, Toyota, Petronas, and many more in conducting consultation and facilitation trainings for the staffs to build their leadership character and career opportunities. Dr Goh is known to have his area of specialization and target factors in his journey as an entrepreneur. In general, he targets the growth of psychological change in management, conflict intervention, customer service, interpersonal management, stress regulation and leadership skills. In the education industry, he targets the growth of education through critical thinking, hands-on experiences, open-minded conversations and self-exploration and discovery.
As per my interview with him, Dr Goh is seen to be a very charismatic and humble person who has a very strong mindset towards the future. His knowledge on every aspect in life and of varied industries, is beyond description. He is a very cheerful and friendly person who would always be there to help and make a change towards betterment. Together with such a character, he is extremely well-discipline and stands so strongly to his vision of the future which is VUCA (volatility, uncertainty, complexity and ambiguity). He is a person who keeps thriving to make a change wherever he can and does not fear any obstacles that comes his way. Throughout his career, he has gotten many opportunities to represent companies and schools and to radiate his vision of the future, but every day was a day to learn from and to never stop learning and never lose hope. During his entrepreneurial journey, there were many setbacks and disagreements when it comes to conveying his vision such as failures, uncertainties, impossibilities, etc. The only way he coped with his challenges was to not let people's disagreements and comments change his mindset and stand. Basically he never lost hope and always strived to prove himself positively regardless of all the negative vibe surrounded him.
C. Conclusion
In regards to the growth of the ECCE industry and its entrepreneurial opportunities in Malaysia, it can be said that the existing and improving policies and programmes will lead to the expansion of the ECCE industry in the upcoming years. Together with that, the awareness and support towards entrepreneurship is very much needed especially among the millennials as they are the future of the country. Considering the identification of gaps in the existing ECCE policies and programmes in Malaysia, the ECCE frontiers of the country are very much hopeful to see a change by 2020 in all preschools and childcare services across the country together with minimizing the identified gaps in the existing ECCE policies and programmes (Boon, 2010). To conclude, it is important for every individual to know that entrepreneurship is neither a science nor an art. It is practice that focuses not only on ideas by its own, but on how to make ideas happen. At the end of the day, every successful person was once an unknown person who refused to give up on their dream.