Euthanasia: The Right To Die Should Be A Personal Choice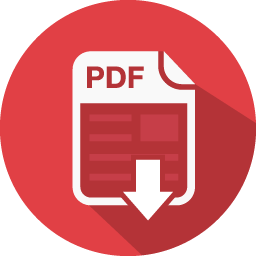 "The right to die should be a personal choice". Every single person has a freedom to choose the things one wanted. The choice that one made may change himself or the people around him. Of all things, making decision is the most difficult to do. One should weigh the consequences and the things that possibly change. Euthanasia also known as mercy killing which defined as an intentional practice to relieve pain and suffering of a terminally ill patient or an irreversible coma. The euthanasia further categorized as active and passive. The passive euthanasia is non criminal and involves giving common treatments like giving antibiotics and doctors will detach the life support system and let the patient wait for their time. On the other hand, active is criminal and involves the use of lethal drug to kill the patient. However, terminally ill patients must be allowed to do euthanasia because it is their freedom of choice, end one's suffering, and ethical.Those on the other side of the issue may claim that euthanasia is considered a form of suicide but it is not true. Euthanasia is a practice that gives relieve the pain of patient. It is the patient and families' freedom of choice. This decision is protected by one's rights of privacy and right to choose how to live or die on his own term. The choices about euthanasia will not be up if the patient is not receive any diagnoses that he will die in the next six months. If the patient had, the doctors would not perform it if they see some conflicts about the decisions between the patient and family. According to Capistrano, a writer, everyone should die with dignity because people do not want to remember as some who is weak and frail. As stated in Consumer Bill of Rights and Responsibilities, commonly known as Patient's Bill of Right, the patient have the right to
"The right to die should be a personal choice". Every single person has a freedom to choose the things one wanted. The choice that one made may change himself or the people around him. Of all things, making decision is the most difficult to do. One should weigh the consequences and the things that possibly change. Euthanasia also known as mercy killing which defined as an intentional practice to relieve pain and suffering of a terminally ill patient or an irreversible coma. The euthanasia further categorized as active and passive. The passive euthanasia is non criminal and involves giving common treatments like giving antibiotics and doctors will detach the life support system and let the patient wait for their time. On the other hand, active is criminal and involves the use of lethal drug to kill the patient. However, terminally ill patients must be allowed to do euthanasia because it is their freedom of choice, end one's suffering, and ethical.
Those on the other side of the issue may claim that euthanasia is considered a form of suicide but it is not true. Euthanasia is a practice that gives relieve the pain of patient. It is the patient and families' freedom of choice. This decision is protected by one's rights of privacy and right to choose how to live or die on his own term. The choices about euthanasia will not be up if the patient is not receive any diagnoses that he will die in the next six months. If the patient had, the doctors would not perform it if they see some conflicts about the decisions between the patient and family. According to Capistrano, a writer, everyone should die with dignity because people do not want to remember as some who is weak and frail. As stated in Consumer Bill of Rights and Responsibilities, commonly known as Patient's Bill of Right, the patient have the right to choose their own health care provider and participate in any medical treatments. Terminally ill patients choose voluntary euthanasia because they do not to witness the everyday sufferings of his family and they want to be remember as a positive and outgoing person.
Euthanasia is ending one's suffering. Terminally ill patients often endure pains that unbearable. Some of these patients cannot endure the suffering anymore that sometimes resulted to kill themselves. This illness is incurable which means that everything that they will do and did is nothing. According to viewpoint in Gale group, the researchers in 2006 estimated that five to fourteen percent of chronic pain sufferers commit suicide and 20 percent engage in suicidal ideation. The same study also concluded that chronic pain sufferers are twice more likely to commit suicide than non-sufferers. This study shown that terminally ill patients are desperately to end their pains and seeing their families pain doubled their sufferings. In May 2006, 80 percent of public support a change in the law to make the euthanasia in terminally ill patients legalized. Some people believe that this practice would not help the patients who suffer and make the doctors murderers. A writer, Blackburn, once stated that although death is unavoidable for human beings, suffering before death is unbearable not only for terminal patients but for the family members and friends. The aim of euthanasia is not to end people's lives but to make an end to people's suffering.
Euthanasia is ethical. A writer, Derek, once stated that Many Christians who believe in euthanasia justify it by reasoning that the God whom they worship is loving and tolerant, and would not wish to see them in agony. They do not see their God as being so vengeful as refusing them the Kingdom of Heaven if they accelerated the end of their life to avoid prolonged, unbearable suffering. Some people believed that euthanasia or assisted suicide is immoral because one ended a life that the God given him and these human being cannot be open-minded to the things that help them in all aspects. Additionally, these patients are mature adult, have deep knowledge in euthanasia and decided clearly. One's death happens, anyway but forcing a terminally ill patient to continue is unethical.
People have their own choices and must open their minds in how the life will be much easier. There are some people that need to end their own suffering and there are some that chooses to live. Euthanasia is not a way in disobeying God, it is a way to give relief to the pain that the patients and loved ones undergo. Enduring a pain is not easy. Every person want to live but also want to end their suffering. People should open their minds to the solutions that available now in the society now. Many individuals desire to live, on the other hand, many individuals desire to die with dignity.