Facebook And Social Networking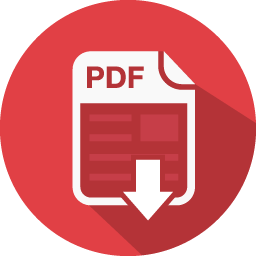 Introduction
People always tend to share the news, spread their thoughts, ideas, ethics, way of thinking, and of course their opinion, it is all about the human instinct, they just could not fight the urge. That is what made the field of mass media have a huge impact on all life fields such as; diplomatic fields, cinema, business, political, scientific, and also medical. Due to the huge impact of mass media, it pushed it towards a continuous and unstoppable development in order to cope with the evolution happening all around the world, and from that point, the new media age has started, until it reached social media, which is the core of news media age.
Social networking is the practice of spreading social contacts by making connections through individuals by using the social media site, and the most famous and most used site of them all, by all ages, is Facebook, An US company that offers social networking services online. Mark Zuckerberg, Eduardo Saverin, Dustin Moskovitz, and Chris Hughes all students at Harvard University created Facebook in 2004. Facebook is the world's largest social network, with more than one billion people using Facebook every day as of 2012, and what makes it the most used site is because it has free access, and the company earns most of its money from Web site ads. New users will be able to create profiles, upload photos, join a preexisting community and start new groups. The site has many components, including Timeline, a space on the profile page of each user that allows users to post their content and friends to post messages, which also supports the media system a lot.
Research Body
About social media:
Social media is an interactive technology over the Internet accessed through a phone or a computer that facilitates the sharing of information, ideas, interests, conversation, and communication between people, in addition to many other forms of interaction through social media. The Internet is the reason for social media applications; as without the internet you are not able to access any social media application. And there is created content by the user through social media such as sharing content, comments, pictures or videos, data, and profiles that users create through social media such as Facebook, Instagram, Twitter, Pinterest, YouTube, etc. Social communication works to facilitate connections between people without any effort through social media by creating personal profiles which can be explained further through Facebook.
What makes Facebook facilitates and supports mass media more than the old media tools, is that it does not contain all the limitations that drawback the old media devices, for example; the Audience have all the possible control over the content they want to see also deciding when and where they want to see it, Audience are not tied down to the exposure of radio and TV programs, they can hear other news even if it is not presented on the TV, Each and every single audience have the option to see, hear, and read different content than the other, also have the ability to get engaged in talks and dialogs.
Create a Facebook account:
Facebook is one of the fastest websites in social media and one of the most
growing websites in the world. Facebook is a website that could be used by everyone by creating a free account without any effort or cost. Facebook allows any user to put a collection of information about themselves in order to create an account. Also, users can add information about themselves and share content like
(pictures, music, videos, etc.) with their friends. In fact, no one uses the Internet and has not heard about Facebook. Anyone can communicate with others while they are in their place and without costing them any effort or money.
Facebook is easy to use and understand for users. That's why; almost everyone has an account on Facebook and can choose who can watch what they share about themselves on their account. Adding that one can create more than one profile with different names. Facebook has high safety and privacy for all profiles that can be set and modified by users.
Facebook allows companies, international stores, and brands to create profiles and post videos or pictures about whatever they want. Social communication kept growing since it has first appeared on the Internet. Nowadays, social media takes a part in our daily life and have become a part of our personal life as well. This growth is due to smartphones such as iPhones, Android devices, and Blackberry phones and perfumes. These smartphones facilitate users' access to any electronic platform and also make it easier to get anywhere without any effort or costs through the services of the GPS installed automatically on most smartphones and can be found everywhere.
Conversation:
Social media is the best way to chat, communicate with people, and talk to more than one person right at the same time through a group chat, you can even use audio or video call, if you are texting or person or talking in a group. In addition to writing comments and sharing posts, which help you share your point of view and interact with people, also when there is a post about the news that the audience is interested in, they could go through the comments to get more information and share their own point of view, plus completing work tasks is also available on Facebook.
Sharing:
This is about the user sharing any content they like to share by just posting or sharing pictures, videos, information, or updated news, knowing that only the audience who the user targets can see, notice, make impressions, also interact with it by writing comments on the content they like or care about. Social media is available when people write their comments aiming that they could deliver and exchange opinions and information with them, but it is difficult for a person to be able to protect his privacy; like it has been explained that every user can set and modify their privacy settings for further protection. Moreover, Facebook provides and facilitates rapid communication between people in different countries all over the world without any effort or cost, and it can be discussed effectively and seriously. Social networking builds societies based on shared interests, such as music, artists, photography, freelancers, TV shows, etc. The Facebook organization provides all this by giving the ability to start communicating and sharing a lot of content, such as news, information, pictures, videos, and documents.
Social media for business:
Social media has become very important for businesses and it is a reason for solving a large proportion of the unemployment problem. And it is possible to create small projects and workgroups, adding that you can market products and create accounts to work through social media. Furthermore, commercial and international stores can sell their products on social media by creating an account and receiving interaction and customers through it.
Social media for marketing:
There are companies that use social media and this is called digital marketing. Marketing through social media is available to work through and achieve profit in a very short period of time by publishing their products in the form of pictures or videos, then people see them, and request the products they want by sending a message through the market account, or by placing an order through the market's website if there is one. What makes it easier on Facebook is that it is totally free and easier than watching TV selling programs and a lot easier to reach the seller.
Facts about social media:
You must know that more than a person who adds wedding and the wonderful people to see someone who has not addressed these sites. Social media has its sufficient ability to influence people effectively, however, it has caused the loss of many opportunities and loads of time.
There are some other facts that show the importance of social media, which makes it very different and special. Social media can be reached easily and very quickly, and it is also a point to connect people, family, and friends with each other through the Internet. It was found that the most frequent users of social media websites are adolescents and middle-aged people who are the most present on social media websites such as Facebook, Instagram, Twitter, etc. Social Media allows people who have shops, companies, or brands to advertise through it, and this advertisement is much less expensive comparing it to charges offered by other platforms such as TV, printing, or other traditional media advertising.
There are many questions about the programs inside the social media, such as Facebook, Instagram, and Twitter, and this is mention through the following questions about Facebook.
Questions about Facebook:
What is the best time for a Facebook post on a media profile?
What is the difference between a subscriber and a fan?
How can I get more people to share the published content?
For small businesses, is Facebook worth the time and effort?
What is the difference between a business account on Facebook and A personal account?
How long should a person speak in video or write in a post?