Fashion of The Givenchy Luxury Company: Analytical Essay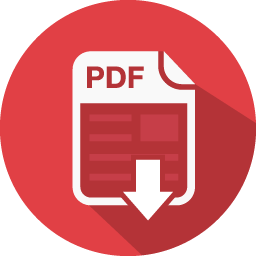 Fashion brand
Givenchy – originally is a French luxury fashion and perfume house. The house hosts the brand of haute couture clothing, accessories and Parfums Givenchy, perfumes and cosmetics.
The company of Givenchy was founded in 1952 by designer Hubert de Givenchy and is a member of Chambre Syndicale de la Haute Couture et du Pret-a-Porter. It is owned by a luxury conglomerate LVMH. During the 2 May 2017 to 10 April 2020 dates, its artistic director was Clare Waight Keller, the first woman to hold that position. Givenchy on the 15th of June 2020, made the announcement that the Matthew M. Williams, of 1017 ALYX 9SM would lead to a success Clare Waight Keller as the Creative Director of the House.
Givenchy, like other couture brands, has branched out beyond fashion. It is as of luxury perfumes and cosmetics are sold around the world in its stores, as well as in other retailers.
Through its constant innovation and wear ability, Givenchy has remained a top fashion house since the 1950's. Since being bought out by luxury mega conglomerate Louis Vuitton Moet Hennessey (LVMH), Givenchy has continued to hold its place as a top end brand with a distinctive style. LVM has almost one hundred billion euros in revenue annually, and its thanks in large part to the high quality and distinctive brands like Givenchy that are under its umbrella.
Givenchy established the now-popular brand of perfumes, Parfums Givenchy, on the advice of Cristobal Balenciaga. This brand has had many famous and iconic brand ambassadors, such as Audrey Hepburn, who was a muse for the fashion designer for around 40 years.
The Givenchy luxury company operates between several regions. Its European division gets around 42% of the market, 18% of the Chinese market, 14% in the Asia-Pacific region, 12% of the American industry, 7% of the Middle Eastern market as well as 4% in Japan and around 3% of the rest of the world markets.
Inspiration and development of the collection
Since designer joined the world's biggest luxury group last summer, its top creative directors have become more vocal about their environmental initiatives. For Givenchy's house last runway show, Clare Waight Keller showed ripped jeans made from upcycled vintage pieces in a nod to sustainability. Her pre-fall collection was preoccupied with nature, though in a less pragmatic way. Extreme surfers informed the men's designs, with a palette ranging from ice blue to hot lava.
The women's side explored the more sensual side of nature, with the iris flower as a recurring theme. It appeared as an allover motif on colorful "crepe de chine" shirts and dresses, or as a graphic black-and-white jacquard pattern on a cocoon coat or a bell-shaped dress. These patterns contrasted with the baby blue of a flimsy nylon drawstring parka, or the tender pink of a shearling bomber jacket and coat.
Waight Keller said the clothes were designed for longevity. "It's always been part of my mission in designing to have some sense of a sort of heirloom quality to the clothes, and that I wanted to bring in through this collection as well," she explained.
Hence the twists on classics, such as a cargo shirt in butter-soft leather, a tailored beige cotton coat in the brand's new monogram jacquard, and dual-duty eveningwear, in comparison to a dark black bustier dress with sculptural, removable sleeves in purple, or a vivid pink cape dress that could be worn back-to-front.
The designer said that while she has introduced some organic or recycled fibers in the men's collection — as well as recycled plastics and polymers on some sneakers — Givenchy has yet to make a "big mission" out of the initiatives.
Right now, Givenchy is taking some concrete steps, such as using recycled and sustainable materials for the new packaging it will introduce next year.
Fabrics
Some of the fabrics selected for this collection are nylon, cotton, "crepe de chine" leather and polymers. The reason behind it is use of natural and recycling materials.
Colors
During the preparation for the prefall collection of Givenchy the creative designers had a wide selection of color patterns to chose from. Below are some of the major color types that were used in this collection: pink yarrow, candled yams, polar wind, powdered sugar, polynya, commander green, tomatillo and lime zest.
Mood board
The background for the Givenchy's below mood board could be explained with the following wordings: free, notice, power, provoke, risking, exposed, life, toxic, rare, wild you, no rules, ecstatic, queen, game on, lux, passion, attitude eater, why not, intimate, man eater and so on. The reason behind this approach could be explained with one of the target groups of Givenchy being youth which supports extravagant and at the same time modern, class to fit and unique. It is important to mention that the color contrast bring a special exclusivity to the end look of the pre fall collection of 2020 for the fashion house and add to a good performance on the market for this term of the year. The finely selected fabrics and elements for the garments and other items and pieces show the wide range of the inspiration that came along while designing for this term's collection for both women and men.
Runway and range plan
For the pre-fall 2020 collection Givenchy fashion house used different varieties of selected color combinations and fabric selection, which resulted in craftmanship of unique looks and outfits that would perfectly fit the ideal target person of the company and bring fresh air in terms of producing and manufacturing of their pieces and items for this and the upcoming years.
Below are the collections of photos from the runway of the Givenchy fashion house.
Positioning
Givenchy holds its position strongly in the market being high priced and at the same time edgy and modern, keeping the exclusivity and uniqueness of its pieces and product for their target consumer groups. The main competitors of the company on the market are Louis Vuitton, Alexander MQUEEN, Saint Laurent, and Alexander Wang.
In terms of positioning of the company and communication of its products, Givenchy has a strong presence on the social media. Social media is a great platform to market their products and more importantly it gives the customers a glimpse into the brand's personality and inner world. Givenchy uses a few social media platforms to market their products as Instagram and Twitter. The Instagram page is frequently uploaded with new magazine features, collections, fashion shows, behind the scenes etc. Whereas their Twitter page is not updated frequently and that could be down to Instagram being the most popular app for their target group with interest in high end fashion.
For another aspect of Givenchy's positioning on the market fashion campaigns and films play an important role when it comes to the brand promoting their new collection and / or respectful beauty products and items. Using these promoting tools the brand can minimize the distance between the actual product and the end consumers, giving them an extraordinary opportunity to come closer with the product and understand it specifics and unique touch points.
Target consumer
Givenchy's target consumer/market is a woman between ages of 23 to 45. Givenchy's appeal to women of this particular aesthetic, regardless of age, allows for usage of such a wide target age range.
For a deeper understanding of the customer profile: this woman is college-university educated, possibly with a masters or a higher level of degree. She has a career in her chosen field whether that be marketing, graphic design, literature, or something else. Often, she works in a creative field because she is naturally artistic. This translates into her desire to be fashionable and attraction to designer clothing, that it is important for her to express herself through her clothing and style diversity.
She makes nearly 120,000 – 150,000 $ or more a year and is upper middle, to upper class allowing her enough disposable income to spend on high end fashion and clothing. She lives in an urban setting like New York City, Los Angeles, London, or Paris.
The Givenchy woman may be single or married and has one or no children. Much of her time is dedicates to her career, traveling and charitable organizations. She places importance on taking care of herself, so she enjoys doing yoga or attending a new work out class and going to the spa regularly. This woman would be considered an "explorer", as her buying habits are influenced by how it differentiates her from other and enjoys trying new things.
Conclusion
Givenchy has built themselves a big customer base and have shown that they have a room to expand even more and expand their current customer base structure and add on more target markets. Their consistency with the designs and ability to push the creative boundaries is priceless. On the marketing hand side, the brand is always different because Givenchy wants to capture their target group's attention in diverse terms and spaces of media.
Thus, social media has proved to be one of their strongest strengths when it comes to marketing the product because of the endorsement deals they give to some if the celebrities. Interacting with the consumers on social media has boosted the popularity and salience of the brand because the loyalty balance between the customer and the fashion house. Majority of which is based on collaborations and diverse advertisements which led to increased popularity in some key market channels worldwide.
In regards to the selection fashion brand collection being the pre fall 2020 from Givenchy, the brand was able to place unique pieces of art and used specifically selected types of fabrics and colors which resulted in a much of colorful and reach collection, being calm and modern and the same time. The wide range of designers' ideas have found its reflection in the general idea and target group, being youth, giving them an ability to possess some of the key points of the brand identity and natural personality.