Florida: American Association of Nurse Practitioners And Full Practice Authority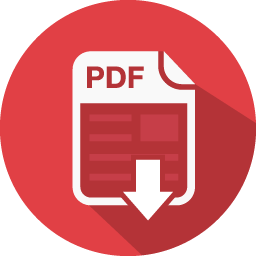 Introduction
In Florida, the Full Practice Authority (FPA) is currently not an option for advanced practitioners (APNs), as it covers nearly half of the United States. Previous legislation to allow FPA in Florida has been introduced, but no FPA legislation has yet been passed. This has kept the number of primary care providers and patients who need PCPs, as well as the high cost of healthcare and APNs from using all their skills and knowledge, a gap that continues to grow. Several state legislators have a unique opportunity to support a bill to pass the FPA within and possibly beyond their committees. It is up to the advanced practice nurses to make progress in educating legislators and other practitioners about the importance of allowing full practice authority, which increases the benefits in terms could result in better public health and economic growth, and the continuity of patient care to achieve optimal results.
Full Practice Authority
According to the American Association of Nurse Practitioners( AANP)( 2018, pg 2), the Full Practice Authority( FPA) states ' state practice and licensing laws that allow all NPs to evaluate patients; diagnose, order and interpret diagnostic tests; and initiate and manage treatments, including prescription and controlled substances, under the sole licensing authority of the State Nursing Board.' Currently, only 21 states allow advanced- practice nurses( APNs) to practice their clinical aspects to the maximum allowed scope of practice, as recommended by the Institute of Medicine( IOM) for the future of nursing released in 2010 and 2016( The National Academies, 2010). More required recommendations include: advanced practice nurses should pursue more education and extensive training through improved and continuous academic progression.
Florida APNs are currently required to a written contract with a physician willing to supervise. This instance which the written agreement contains protocols within which the APRN can operate within their scope (Florida Nursing Board, 2017). This can very well prevent an APRN from complying with the IOM recommendation to practice the clinical aspects and scope of practice to the maximum. This impediment can affect patient care and continuity of care, as the APRN seeks to provide high-quality healthcare to the public. According to the Robert Wood Johnson Foundation (RWJF) (2017), if Florida considered FPA, it has the potential to reduce delays in patients receiving care, reduce healthcare costs and add thousands of patients, much-needed primary care options and other resources.
Legislation
Florida's House of Agents is Thad Altman. Agent Altman is on the Wellbeing and Human Administrations Committee and could be a culminating part of the states government to address FPA in Florida (Florida House of Agents, 2018b). Moreover, Agent Altman has been on the Budget Committee, Higher Instruction Committee, and Family & Seniors Subcommittee (Florida House of Agents, 2018a). These committees grant Agent Altman a special viewpoint, and solid voice/support, on the monstrous benefits to Florida permitting FPA. The Florida Affiliation of Nurture Professionals (FLANP) (2018) state that by permitting APRNs to function beneath FPA the state can make thousands of unused occupations, increment compensation, diminish wellbeing care costs, increment financial yield and development, and have more individuals move to the state for employments.
A past endeavor to pass FPA have been made, most as of late in 2017 with charge CS/HB 7011 (Florida Senate, 2017). Agreeing to the bill's history, it was presented, by Agent Cary Pigman, to the Ways and Implies Committee, considered favorable by 11-4, presented to the Wellbeing and Human Administrations Committee, considered favorable by 10-8, got an opportunity to begin with perusing, at that point put on the calendar to be studied before the House, but 'died on Calendar' after being put off uncertainly. The truth that the charge was gotten favorably within the two partitioned committees, and with the included back of Agent Altman, FPA has an expanded chance of being passed in the event that reintroduced.
APRN Roles for Policy
APRNs are portion of an ever-advancing and developing discipline with over 267000 APRNs cross country and the request for APRNs proceeds to develop as well, particularly with the later changes to the wellbeing care framework. APRNs have an opportunity to teach government authorities, other wellbeing care suppliers, and the common populace of the benefits of FPA. To realize this instruction, it is critical that APRNs utilize evidence-based investigation to demonstrate the benefits for everybody when FPA is permitted. For the government authorities, indicating out a diminish in well being care costs and expanded financial develop and yield can be a fiscally alluring for the state (FLANP, 2018). As of Admirable 2018, Florida has over four million individuals, around 20% of Florida's populace, enlisted within the state-financed Medicaid program (KFF, 2018). By passing a charge for FPA, Florida may spare millions of wellbeing care costs when an increment in accessible wellbeing care suppliers too increments. APRNs can illustrate to other wellbeing care experts, and the populace, that by permitting FPA and expanding the number of suppliers can lift a few of the gigantic strain as of now set on wellbeing care suppliers to see and treat the populace in a convenient and secure way. APRNs can have the capacity to lift a few of this burden, fundamentally in as essential care supplier, by filling the ever-growing hole between the number of suppliers and the number of patients. As of 2016, there's a deficiency on 1150 physicians in Florida which is anticipated to twofold by 2025 (FLANP, 2018). By increasing the number of suppliers, patients don't got to feel overpowered when endeavor to see their supplier, hold up times for providers will diminish, coherence of care expanding ideal understanding results whereas diminishing antagonistic therapeutic occasions, and the thought that planning to the crisis office for non-emergent care would be quick than making an arrangement with their essential care supplier.
Policy Influences on Practice and Collaboration
APRNs, and medical attendants in common, must see themselves as experts in arrange to impact clinical hones, other experts, and advance the most excellent results. One suggestion put forward is the APRN Consensus Demonstrate. This demonstrate was planned to make a formally dressed control of APRNs as each state as of now directs who and how APRNs are controlled (NCSBN, 2018). When APRNs work beneath a single set of necessities, patients that might have to be cross state lines for the treatment of certain conditions will not misfortune coherence of care as they right now are having shifting sets of conventions for APRNs hone.
APRNs are a basic component within the intrigue group collaboration for patient-centred care. Patient-centred care is one of the key nursing rationalities and APRNs are known for keeping the patients to begin with and work to keep their patients' wellbeing and security as essential objectives. Concurring to the Pennsylvania Fusion of Nurture Professionals (2015), inquire about has appeared that the collaborative assertions that numerous APRNs offer no benefits to understanding care and have diminished understanding results. When APRNs work as portion of a collaborative group, in-patient healing center remains had critical to diminish as well as treatment arrange adherence by the patients.
Conclusion
The state of Florida is among 29 states that don't permit FPA for its APNs. Later enactment has been endeavored to pass FPA within the state but was never completely considered by the state's government. The benefits for the state on permitting FPA are various and can decrease the stretch not as it were on the healthcare suppliers and patients in Florida but can also boost financial development and investing. APNs need to step forward as advocates for their calling and their patients by teaching lawmakers, wellbeing care suppliers, and the common populace on the require for FPA in Florida and the benefits for all. By proceeding to join APRNs as rises to among their peers, quiet results and coherence of care will move forward. Eventually, FPA will keep patient-centred care and understanding security at the bleeding edge of wellbeing care.