Gandhian Model Of Community Development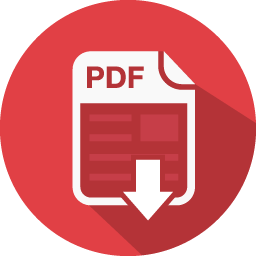 Line but is beneficial to everyone who does not have a bank account. Jan Dhan Yojana has seen great success, about 21 crore accounts have been opened in just about one and half year under the scheme. Out of the total, 12.87 crore in rural areas and 8.13 crore accounts have been opened in urban areas. Despite zero minimum balance, there is 33074.89 crore rupees balance in these accounts with 28.88% accounts opened with zero balance.
• Sukanya Samriddhi Yojana:
The main aim of this scheme is to encourage parents to build a fund for the future education and marriage expenses for their female child. Sukanya Samriddhi Yojana is an ambitious small deposit savings scheme for a girl child. Under the scheme, a savings account can be opened in the name of a girl child and deposits can be made for 14 years. After the girl reaches 18 years of age, she can withdraw 50% of the amount for marriage or higher study purposes.
After the girl completes 21 years of age, the maturity amount can be withdrawn including the interest at rates decided by the Government every investment and returns are exempt from section 80C of Indian income tax act. The maximum investment of Rs. 1.5 Lakh per year can be made while the minimum deposit is Rs. 1000/- per year. In the case of more than one girl child, parents can open another account on a different name but only for two girl children. The Only exception is that the parents have twins and another girl child.
• Pradhan Mantri Mudra Yojana (PMMY):
The main objective is to provide financial support for the growth of micro-enterprises sector. Pradhan Mantri MUDRA (Micro Units Development and Refinance Agency) Yojana was launched with the purpose to provide funding to the non-corporate small business sector. Pradhan Mantri Mudra Yojana (PMMY) is open and is available from all Bank branches across the country.
• Pradhan Mantri Gram Sadak Yojna
This scheme was started on 25 December 2000 by then Prime Minister Atal Bihari Vajpayee, the main purpose of this scheme was to bring connectivity in rural road. This scheme also makes connectivity for the people who have either less or no connectivity with other areas due to this they get help in going to those areas where they can find work and reduce their poverty getting through jobs. This scheme ensures that poverty can be eradicated from the rural area not only for a short period but it helps them in the long run as they get a chance to get connected with the rest of the world. This scheme will help rural people in living better lives. Nearly 82% of roads have been built till December 2017 the roads have been built and they successfully connected several rural areas to cities. More plans government have made for connecting rural area to the till March 2019. Whether when this scheme were started its expenses was bear by only the central government but now both state and central government put their share in this scheme.
• Deen Dayal Upadhyaya Grameen Kaushalya Yojana
Under Community Development program the government has launched a program which is helpful in Nation's livelihood mission the name of the scheme is Deen Dayal Upadhaya Grameen Kaushalya Yojana, the main purpose of this scheme was giving an opportunity to the career aspirations of the rural youth and adding diversity to the income of rural families. This scheme was started on 25th September 2014, with the aim of rural youth of poor families that belong to the age group between 15 and 35 providing them jobs for this Rs 1500 crores has been provided by the Government. This scheme is now launched in 21 States and Union Territories across 568 districts and 6215 blocks changing the lives of youth. Around 690 projects are being implemented by 300 partners. As per the government reports, over 2.7 lakh candidates have been trained till now and nearly 1.34 lakh candidates have been placed in jobs.
• Swarnjayanti Gram Swarozgar Yojana (SGSY)/ National Rural Livelihood Mission
Swarnjayanti Gram Swarozgar Yojana was launched for the purpose of the Community Development program, in 2011 with the purpose of providing employment in rural areas. Another name of this scheme is Ajeevika. For empowering women in rural areas through self-help models across the country. For starting women their own work the government provides them a loan of 3 lakh rupees at a very low rate interest and even rate of interest should be reduced if they repay the loan earlier. The scheme was sponsored by the World Bank for creating efficient and also effective institutional platforms for poor people.
Conclusion:
If we want to set up a great india we need to be sovereign. We need to empahasize the forming and providing more and more loan to set up small and cottage industries. Small and cottage industries should be set up for the development of village. It was gandhiji who fought for Indian and produced confidence, self dependent and dignity in every Indian. He gave an idea of structural programme and every Indian started their work with great interest that is helpful in the development of the country.