Gender Equality In Countries Of Africa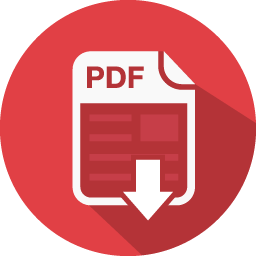 Even though the Nigerian 1999 constitution and other conventions that the country had ratified made provision for equality of men and women, guarantee the rights and protect the interest of women and the girl child. Gender discrimination still existed in Nigerian society, particularly with the patriarchal nature of the society having undesirable implications manifesting in institutions of higher learning and other spheres of life.
A study observed the regional disparity in the percentage of male to female undergraduate students enrolled in science courses over ten years (1997-2006) across the Geopolitical Zones of Nigeria (Ayodele & Aina, 2018). The study found that the percentage of female enrollment in the South West Zone of Nigeria ranged between 20 percent and 77 percent when compared to the Northern zone of 40 percent. The result revealed that there was more awareness for a female students to study science courses in the Southern region than in Northern Nigeria. It was noted that there was a general increase in admission rate (81%) for males than females over the period reviewed. The paper affirmed that the number of female scientists and engineers was more in Universities than in the Colleges of education (Ayodele & Aina, 2018).
In a similar spirit, a study (Adeusi et al., 2018) established that there no significant difference between male and female enrollment into the Department of Biomedical Engineering at the College of Health Sciences and Technology, Ekiti-State, Nigeria. Another study, (Afolabi et al., 2016) stressed that girls perform very better than their male counterparts in some science subjects in Senior Secondary School Certificate Examination in Ekiti State, Nigeria.
For centuries, the role of Nurses, Midwives, Community Health Extension Workers, Dental Technicians, and other health professions had been reserved for women, and it continues to be so in the recruitment and training of the professionals. The midwife role attributed to women is not acceptable in most countries, as no law stated that only women should be a midwife. More so, men and women were trained, and both perform deliveries. It is the society that ascribed the role to women. The gender roles ascribed to females within the health sector are undoubtedly historical and perhaps also consolidated by social and cultural norms (Kok et al., 2017).
In the United States, female dentists were still getting unpleasant comments for being female dentists (Kolokythas & Miloro, 2016). People still imply they do not work full time even though women have become more integrated into the profession of dental practice than before. The percentage and position of women in Science, Technology, and Health professions are frequently changing but are not necessarily improving at a constant rate, though when they do, it is for various social and economic reasons. Gender norms also affect Community Health Workers' profession, although the profession plays vital roles in the achievement of the Alma Ata Declaration of Health for all of 1978.
In the past, in Mozambique and other African countries, women were not allowed to learn and practice medicine, while research has shown that most of the few ones who find their way into the practice have become exceptional in the medical world (Sidat, 2016). Today the scenario is changing; for example, 60% of students in the Faculty of Medicine of University Eduardo Mondlane are females. Nevertheless, for centuries, the role of midwifery has been reserved for women, and it continues to be so in the recruitment and training of midwives. The midwifery role attributed to women is a result of the view about the profession as being feminine in most countries in Sub-Saharan Africa (SSA) (Sidat, 2016).
In SSA, among the midwife's professionals, both men and women receive equal training to make deliveries, and the role of men at this level is not questioned as no law forbids the training of men in most African societies. These gender-ascribed roles within the health sector are undoubtedly historical and perhaps also consolidated by social and cultural norms. Kok et al. (2017) made a strong case that 'it is the responsibility of health systems researchers to challenge gender inequities as it is an ethical issue and one that enables us to contribute to tackling the social determinants of health, as well as harmful practices such as gender-based violence and female genital mutilation.'
Even though the literature has shown that women may make up 70% of the Community Health Workers cadre in Kenya (Ojakaa et al., 2014), unfortunately, they earn less salary than their male counterparts. Gender inequality in the medical profession is highly unacceptable, with higher-level positions often reserved for men. The social and cultural factors have been implicated as factors contributing to this occurrence. Women's domestic responsibilities often mean that they do not have the same amount of time to work as men (Hay et al., 2019). Another study noted that there is an urgent need to provide decent work for women (Chikaphupha et al., 2016). The researcher noted that there is a serious issue at hand as most female Community Health Workers are employed as community volunteers while men are given paid jobs. They noted that if the health system provides decent work to women, there will be no excuse for excluding women from decision-making.