Gender Inequality: Discrimination Against Women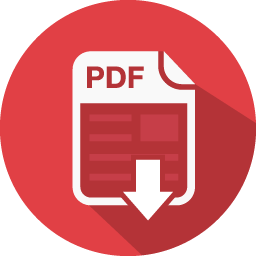 Abstract: 
Gender inequality means that men and women are not equal and gender affects the life of a private. It refers to academic, health, political and economical inequalities between men and women. Discrimination against women is a global issue as even in developed Western nations women experience biasness on the basis of their gender. In developing countries like India, gender discrimination is more rampant in both rural as well as urban areas. Discrimination against women starts at birth. Gender lines are drawn early, and exclusions for women continue throughout adulthood. These constant messages may lead to a false belief that women are inferior to men. From the moment we are conceived, both boys and girls are subjected to stereotypes. The baby aisle in stores is filled with blue blankets and clothes for boys, while adjacent aisles are filled with pink for girls. Challenges in the form of discrimination for women begin in childhood as young girls may be brought up to believe that they are only suited for certain professions or, in some cases, only to serve as wives and mothers. Gender lines are drawn early, and exclusions for women continue throughout adulthood. In elementary schools teachers still give more time and attention in math and science to boys while giving more to girls in language arts. Since math and science are vital skills for many male-dominated professions, like medicine, engineering, and architecture. In middle and high school, girls are more likely to be discouraged from participating in sports, and clubs like debate, math, and science but are encouraged to participate in after-school volunteer work, social programs, and more passive activities. After childhood, young women are often encouraged, or even pressured, into pursuing an education in more stereotypical female-oriented professions, like teaching, nursing, caregiving, retail, and office administration. These disparities from the early childhood only make women feel discriminated.
Introduction:
"Women have only three-fourth of men's rights"
This is one of the news articles which show that women are being discriminated on the basis of gender. It clearly says that only three- fourth of men's rights are being provided to women. India is stratified 127th on UNDP's Gender Inequality Index (GII), whereas it ranks 130th on the Human Development Index. India has a GII score of 0.524, where higher values represent more disparities between females and males and more losses to human development, Switzerland, ranked No. 1 on the GII; had a GII index value of 0.039. On the other hand, the World GII value is 0.441.
"Indian women spend sixteen billion hours everyday doing unpaid care work"
This is the recent news on discrimination against women. The share of unpaid care work in India's GDP is 3.5%. Women account for 3.1% of it. A whopping of 11 million jobs could be generated if unpaid work is recognized and there is public investment of even 2% of GDP in the care economy. Women do 10 times more unpaid care work than men.
This clearly shows that women are being discriminated just because they are women. Despite of having various provisions in favor of women they are being discriminated highly due to their gender. They are being said that they are physically weaker than men and men are stronger than women so they can perform much work. But when same amount of work is being performed then also they are being paid less because they are women. Where's the justice?
It is being taught to the children in their early childhood only that women are inferior to men. They are being taught that men don't cry because they are strong and not weak like girls. This also fits in the mind of men and women and results in inferiority complex in the minds of the women. When both men and women learn in their early childhood that women are the inferior beings they both grow up to become more vulnerable to complex. When someone discriminates against a woman in work or sports then this reminds her of her inferior role and so she might develop an inferiority complex as a result of being a woman.
In most of the cases nowadays women are trying to escape from the role they believe is inferior. They are trying to change themselves into tomboys and the major reason behind this is that they are being discriminated in every field and they feel that they are inferior to men in all aspects.
Where were you? Why are you so late? Don't go outside its too late by now! Why all these restrictions are made for girls and women? Why they are always shown that they are not strong like men, they can't take care of themselves? Some parents might try to prevent their children from doing certain harmless actions because they are considered manly behavior. Without noticing those parents support discrimination against women without realizing that they are doing it. The phrase i.e." Be like a man" is commonly used when someone wanted other person to be brave, honest or strong. Such messages reinforce the idea of the inferiority of women and so result in more discrimination against them.
Different types of discrimination against women:
 Discrimination at workplace: Discrimination against women in the workplace is when the employer treats the male employee more favorably than the employer treats a female employee specifically because of the employee's gender.
Examples of discrimination against women in the workplace are:
when a woman is rejected for employment because she is a woman,
when a less-qualified male employee is promoted before more qualified woman employee,
when a woman is harmed in any way because of her gender.
What are the rights of the person if person is discriminated on the basis of their gender at workplace?
The person has various rights like the right to:
Work in a safe, discrimination-free environment. The employer is required according to the law to provide safe working environment that is not "belligerent" to the person based on his/her sex or gender identity.
Talk about or speak out against gender discrimination at work, whether it's happening to you or to someone else. This issue of discrimination can be reported to whomever you want including your co workers or supervisor. You have the right to tell your employer that you believe in company's policy, practice, or manager is discriminatory or engaging in discrimination. It is illegal if your employer punishes you or retaliates you for talking with co workers about discrimination. Retaliation includes being fired, demoted, cutting your pay, switching your shifts or duties, or any other action that has a negative effect on you. If the employer retaliates you, you can take legal action against him.
Report the discriminatory behavior to your boss: If you think that someone's behavior is discriminatory towards you on the basis of your gender then it's your right to report the matter to your boss and nobody can stop you to report the issue. It's better to submit it in printed form or mail it to your boss for future proof purposes.
File the grievance: If you think that your employer is treating you unfairly then take a step and file the grievance against him.
File a complaint against discrimination with a government agency: File the complaint against discrimination with the government agency like Equal Employment Opportunity Commission (EEOC), or your state's Fair Employment Practices Agency(FEPA).
Sue (file a lawsuit against) your employer for discrimination: This can only be done if you already filed a charge with the Equal Employment Opportunity Commission(EEOC) or your state's Fair Employment Practices Agency(FEPA), and they gave you a "Right-to-Sue" Notice. You have to take care about it because there are strict guidelines about how many days you have after you receive that Notice to file a lawsuit in court.
 Sexism in academia: It refers to the discrimination and subordination of a particular sex in academic institutions, particularly universities, due to the ideologies, practices and reinforcements that privilege one sex over another. It primarily affects women who are denied the professional achievements awarded to men in their respective fields such as positions, tenure and awards. Sexism in academia encompasses institutionalized and cultural sexist ideologies; it is not limited to the admission process and the under-representation of women in the sciences but also includes the denial of tenure, positions and awards that are generally accorded to men.
Measures taken by the Government for gender equality/socio-economic development/empowerment of women:
The Ministry of Women and Child Development is administering following schemes for gender equality/socio-economic development/empowerment of women:
Swadhar and Short Stay Homes to provide relief and rehabilitation to destitute women and women in distress. It will provide rehabilitation to women in distress and training to ensure sustainable employment and income generation for marginalized, asset-less rural and urban poor women across the country.
Working Women Hostels for ensuring safe accommodation for working women away from their place of residence. This scheme covers women who are single/widowed/divorced/separated/married but whose husband or immediate family does not reside in the same city/area.
Support to Training and Employment Program for Women (STEP) to ensure sustainable employment and income generation for marginalised and asset-less rural and urban poor women across the country. It is started to provide benefit to the women of age of 16 years or above to make them self-employed/entrepreneurs.
Rashtriya Mahila Kosh (RMK) to provide micro-finance services to bring about the socio-economic upliftment of poor women. It is to promote or undertake the activities to provide credit for sustenance of their existing employment, further employment and for the development of women.
National Mission for Empowerment of Women (NMEW) to strengthen the overall processes that promotes well-rounded Development of Women.
Rajiv Gandhi National Creche Scheme for Children of Working Mothers (including single mother) to provide day care facilities for running a crèche of 25 children in the age group 0-6 years from families having monthly income of less than Rs 12,000.
One Stop Centre to provide integrated support and assistance to women affected by violence.
Scheme for Universalisation of Women Helpline intended to provide 24 hours immediate and emergency response to women affected by violence.
Sabla Scheme for holistic development of adolescent girls in the age group of 11-18 years.
The Ministry of Women and Child Development has been undertaking various capacity building measures for the officials of the State Governments by organising training programs/workshops regularly in order to strengthen the process of gender budgeting.
Conclusion:
In this study of gender inequality it was found that, India's social structure, social norms, caste system, tradition etc. have made women vulnerable for centuries. They have been subjected to discrimination, maltreatment and deprivation which lead to violence against women in various forms like rape, molestation, harassment, dowry death, bride burning etc. However the violence against the unborn girl child is the worst form of discrimination, which women are subjected to. Thus the female in the womb is as vulnerable as the women outside. The only difference is that those who would have given life to her i.e. her parents bent on taking her life. She is punished for a crime that she is not responsible for and that crime is that of not being a male. Violence against the girl child has been practiced for a long time in India; the practice of female infanticide is known to have been there among many castes and in many regions of India. In spite of all the changes taking place in India large section of Indian society still considers girl child or daughter as liability. They are being treated inferior to men everywhere in every aspect of life which leads to inferiority complex in the minds of woman. Though having been provided with various provisions in the Indian Constitution like special opportunities for women under Article 15 they only have three-fourth of the rights as compared to the men.
The ultimate solution lies in the fundamental restructuring of our society on the foundation of gender equality and justice.
Suggestions:
1. Raise your voice
Voice amplifies, directs and changes the conversation. Don't sit silent in meetings or conversations with friends when you have something to contribute to the conversation.
2. Educate Senior Leadership Team
Both the board of directors and the senior leadership team must understand the legal issues associated with gender discrimination.
Training should also emphasize the business benefits of gender equality, including the talent imperative, connection with and access to customers, diversity of ideas, and supplier diversity. Where there is gender diversity among senior leadership, companies outperform their competitors.
3. Hire and Promote women
To increase gender diversity of the applicant pool, must ensure that the minimum job requirements are not so high that they exclude women simply because this group has been denied opportunities in leadership. This does not mean lowering standards but rather assessing them more realistically.
4. Show Them the Money
Gender gaps in compensation not only can be attacked in litigation but also can result in less engagement by talented women. So assess and correct areas where gaps cannot credibly be explained; consider conducting the analysis initially under privilege so that plaintiffs' lawyers cannot take advantage of your good efforts.
5. Help with Work/Life Management
Helping employees with the management of work and personal responsibilities is particularly important to those who are primary caregivers, whether they are involved in elder care, child care or both. While more men are leaning in at home, women still are more likely to have heavier burdens in this area.
To help employees manage work and personal commitments:
Consider whether the number of work hours you demand allows for a personal life. Individuals with heavy caregiver responsibilities may not accept "unreasonable" hours.
Focus primarily on the bottom line, not face time. It should not matter whether someone finishes a report between 5 and 7 p.m. or 10 p.m. and midnight. What matters is that the report is stellar and on time.
Be more receptive to telecommuting, at least sometimes for some positions. Yes, on that work-at-home day, personal and work responsibilities may rotate as the focus. But that may be necessary given the long hours every other day.
Consider offering support for child care and elder care.
6. Know your rights
Human rights are women's rights, and women's rights are human rights. At their most basic, human rights concern reciprocity in human relationships that extend to all humanity and beyond.