Google: Organisational Principles And Values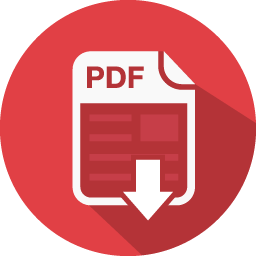 Organizational culture sets out the principles and values practiced in any organization that improves the organization's individual and collective performance of the organization. It also reflects on people's behavior and their impact within the organization. As such, this essay will concentrate on the organizational behavior of one of the most popular 'Google' multinationals. Google has also emerged as an improved learning agency that assists people in various activities and tasks. All of Google's positive and negative effects as a learning agency will also be widely discussed throughout the article.
Google has one of the strongest corporate cultures with the authority given to its staff to provide innovative ideas and to promote information sharing within the organization. They provide their staff with guidance on all the requirements that must be met within the organization. In addition, Google also offers a strong learning culture which enhances Google's learning and teaching experience. Learning Organization essentially focuses on offering all the tools for accessing information about any subject to workers and other users. It also makes it easy for consumers to communicate with each other so that the organization's output becomes more effective and its product can be easier to market. Training organization, according to, focuses on achieving the organization's goals and outcomes as well as individuals. It can be done by daily inter-employee meetings. It is further identified as employee participation in the routine conduct and evaluation of the organization's policies. According to Serrat's study, a learning organization, without some of the factors that can push it, can not be successful. All of these combine to give a better learning experience within the organization. Moreover, there can be failures or unintended outcomes as well for the learning organizations, so in that case, as well these above four factors make sure that those failures are temporary and organizations overcome those outcomes as quickly as possible.
Google itself paves the way for individuals and their workers to become the world's most successful learning organization. Google has taken other measures that have proven essential to its growth. According to Saadat's report, Google is supporting organizational learning through adaptive learning, functional learning, and other forms. Adaptive learning focuses on meeting the organization's goals, as well as people using Google as a means of information. It is possible to search all the different topics and Google offers thousands of instant results about user queries. It is possible to search all the different topics and Google offers thousands of instant results for a user query. In turn, utilizing new and innovative tools and Google's leadership styles further inspires consumers and employees to learn more.
As indicated by the investigation, one of the principal explanations behind Google's prosperity overall is its association culture and learning conduct. The achievement isn't just ensured by the learning and reception of new aptitudes by the clients and workers, however, pioneer likewise continues gaining from the past encounters and brings new thoughts for the accomplishment of Google. It is viewed as one of the top sites of the world and is considered to settle over half of the inquiries on the web. It further gives more web-based learning material than its rivals like hurray and is gotten to all the more effectively around the world. Its pioneers additionally give ordinary preparation inside the association and send its representatives to International Learning and Training focuses with the goal that they have more access to learning devices which can additionally be applied to Google so the presentation of Google concerning learning association can be improved.
From the past numerous years, the internet looking for data and particularly books and articles has expanded. Individuals presently love to peruse online books and articles as opposed to purchasing costly and difficult to convey books with themselves. Thus, Google has improved its online library administrations from where every single book of any subject can be handily gotten to by the client. As indicated by the investigation of, the presentation of Google Books, Google researcher has gotten advancement in the internet learning experience of clients. Additionally, Google likewise utilizes various attributes in its quest which makes it simple for the clients to get to data and upgrade their insight about specific issues or points. It permits the use of watchwords and legitimate administrators also and bolsters numerous language interfaces. All things considered, for any client who needs to impart or look in some other language than English, Google answers it too by permitting clients to utilize and convey through various dialects. As examined above, Google Books is additionally a move towards a superior taking in association from Google as it gives access to the full library of computerized books relying on the necessities of clients as indicated by the names and distributors of writers also. To conquer the dangers of its rivals like Yahoo and Alt Vista, these activities end up being a stage towards advancements and challenge for its rivals as it didn't just make Google the best learning association yet, in addition, the most utilized web index around the world.
The understanding organization is a very useful tool for any organization's success. On the one hand, it has positive effects on employee performance as well as on company performance but, on the other, it can also have its drawbacks. As such, the first positive effect of organizational learning on employees of Google is that it enhances their desire to learn more and contribute the skills to their organization's performance. According to the study, an enterprise is guaranteed success if its employees are committed and have a clear willingness to learn more as such the trend of daily training sessions within various Google teams and information sharing has proven to improve employee motivation to work harder for the organization.
Google's good learning organizational culture also motivates the leader to introduce creativity to the search strategies that draw more consumers to the company automatically. The usage growth improves Google's branding and marketing image, which contributes to more websites being searched from its search engine. Another positive effect of learning culture at Google, according to Forbes Technology Council, is that it improves confidence and aligns employee needs with the organization. The positive effect of learning culture at Google, according to Forbes Technology Council, is that it improves loyalty and aligns workers ' desires with the company. A willingness to learn and train the newcomers makes the company know that they will raise a pay level to further improve their commitment level. This learning culture has therefore proven to be extremely beneficial to the company in terms of revenue and visiting its website and employees in terms of their level of learning motivation and increasing their knowledge of various aspects of organizational learning.
In addition to the positive effects, Google's organizational learning has negative effects on both staff and the corporation as well. According to the Yadav and Agarwal report, the key obstacle and negative effect of organizational learning is high leadership power over the performance of employees. Employees may be given harsh comments or strict deadlines to learn certain skills and apply them in some related tasks, which could result in employee frustration as well as poor performance. The rise in uncertainty will further bring negative effects for Google and may also affect the company's overall performance. In addition, too many learning sessions and also insignificant items could prove hectic for any organization's employees. The timing of learning results in employees forgetting the skills they have attained while learning in Google. As such, this will hurt the performance of employees and they can make errors in their everyday working in the organization. The timing of learning comes about in workers to disregard the aptitudes they have accomplished whereas learning in Google. As such, this will hurt the execution of representatives and they can make mistakes in their regular working in the association. Agreeing to the consideration of authoritative learning has demonstrated to bring negative impacts on representative execution as well as for the company. There may be a few representatives who are moderate at learning and preparing but the organization of Google relegate legitimate errand for the representatives and to execute the authoritative values. This opportune prerequisite for some employees may work as a demotivating figure for a few employees and may get to work in the stretch. In addition, Google itself will bring unused advancements of learning which can demonstrate to be exorbitant as learning fabric for workers and clients can end up dubious and ancient as such, more venture on planning webpages and coordination with distinctive companies is required by Google to further to enhance its culture and organizational learning.
Google has demonstrated to be one of the foremost effective web look motors for a long time. It has been bringing developments in its looking procedures and giving valuable data to its clients as well as representatives. Despite all of these useful techniques, there's a really difficult challenge for Google from its competitors who have a solid authoritative culture and give preparation to their representatives. To diminish the impacts of its competitors, Google must lock-in with its workers more all through the world and must keep up standard communication with them. This will not as it was make learning more proficient but moreover offer assistance in employee's fulfillment and inspiration all through the world.