Hand Hygiene: Evidence-Based Practice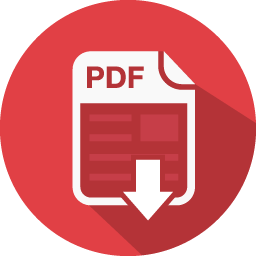 Evidence based practice (EBP) is the conscientious use of current best evidence and a problem-solving approach to clinical practice that incorporates patient values and preferences from well-designed studies for making decisions about patient care (Ackley, Ladwig, Makic, Martinez-Kratz, & Zanotti, 2020). Healthcare is evidence based and grounded in knowledge derived from scientific principles and research (Fulton, 2018). Goals of conducting EBP projects and nursing research studies are to contribute to scientific knowledge of nursing practice and thereby improve nursing practice and optimize patient outcomes. Incorporating the steps of the EBP process as a component of daily practice helps nurses to meet the professional responsibility identified in the ANA Code of Ethics for Nurses Provision 7.3: to advance the nursing profession through knowledge development, dissemination, and application to practice (Mick, 2017). Hand hygiene is a critical and a fundamental practice in preventing healthcare-associated infections. However, healthcare workers continue to struggle with hand hygiene procedures with less than 50% compliance rates (Akanji, Walker, & Christian, 2017). It is important for healthcare workers and facilities to provide continued education on the basics of nursing practice, like hand hygiene to try to promote the importance of the basic fundamentals. It only takes 40-60 seconds to effectively wash your hands to provide firsthand protection to yourself and patients (Petty, 2009). In that short amount of time you can decrease the morbidity rates, mortality rates, cost of care, length of hospital stay, and recovery time for patients. Hand hygiene is known as the easiest and least expensive way to reduce healthcare-associated infections (HAI) (Perkins, 2017). The World Health Organization (WHO) established guidelines for when hand hygiene should be completed including: "before touching a patient, before a clean/aseptic procedure, after body fluid exposure risk, after touching a patient, and after touching patient surroundings" (Ackley, Ladwig, Makic, Martinez-Kratz, & Zanotti, 2020).
According to the Centers for Disease Control (CDC), it is estimated that two-million patients contract a hospital-related infection every year and nearly 99,000 die from the attracted infection (CDC, 2018). Hand hygiene is critically important to reducing HAI while providing safe and high-quality patient care. It has been estimated that 20-40% of nosocomial or health care-associated infections are preventable (Pincock, Bernstein, Warthman, & Holst, 2012). Nurses need to practice preventing these infections by always performing hand hygiene when it is needed as stated by the WHO. When a nurse does not wash their hands because they do not think that they are soiled, they think it is a waste of their time, it dries out their hands, or they forget, they are compromising the quality of care that they are giving to their patients as well as the safety of themselves and their patients.
An infection will only remain intact if the chain of infection is present and it is everyone's job to break that chain at all times possible. It is impeccable for healthcare workers like nurses to provide education to patient's and family members on why hand hygiene is essential. The CDC states "Handwashing can prevent about 30% of diarrhea-related sicknesses, about 20% of respiratory infections, and absenteeism due to gastrointestinal illness in schoolchildren by 29-57%" (Show Me The Science, 2017). When educating others, it is important not assume they know how to perform hand hygiene effectively and correctly. Key factors for educating hand washing with soap and water entails lathering your hands and vigorously rubbing them together applying friction to dislodge microorganisms for 15-30 seconds, followed by rinsing with warm water (Perkins, 2017). The CDC recommends humming the "Happy Birthday" song from beginning to end twice as a timing mechanism (How to Wash Your Hands, 2019). It is also important to know that applying an antiseptic sanitizer is also a form of hand washing. The most effective antiseptic hand run are those that are alcohol-based (Ackley, Ladwig, Makic, Martinez-Kratz, & Zanotti, 2020). To properly educate the use of alcohol-based hand rubs remember to emphasize that hands need to be rubbed together until they are completely dry. Emphasizing on the techniques of hand washing can promote and maintain health by continuously providing safe and quality care in all healthcare organizations and enforces "The Nursing Scope and Standards of Practice" (American Nurses Association, 2018).