Henry Ford: A Genius In Many Aspects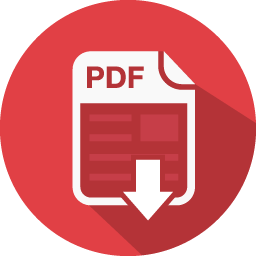 Henry Ford had many events happen in his life. He has made our everyday life so much easier. Henry Ford was a genius in many aspects. Starting with his early childhood, to working on the first ford automobile, and what he is known for. He is a well-known person and still to this day he is. Henry had made a great accomplishment in his life.
Henry was born on July 30, 1863. He was named after his uncle. Henry was raised in Greenfield Township, Michigan. His parents are William and Mary Ford. William was born on December 10, 1826 in County Cork, Ireland. He died on March 8, 1905. Mary was born in 1839 in Michigan. Then Mary died 1876. They lived in a seven-room home. They would be adding on to the house with four more bedrooms. Henry's father, William was head of the household. He also had a profitable farm under his supervision. In the Ford household Mary would take care of the kids. She also do what an everyday household mother would do back then.
Henry was one out of five kids. Margaret, Jane, William Jr., and Robert Ford. Margaret was born 1867 and then died in 1938. Jane was born in 18698 and died in 1945. William Jr. was born in 1871 and then later dies in 1917. Robert was born in 1873 than past in 1934. Henry had a good relationship with his sibling. He had a better relationship with his brothers though. Henry and his father's bond was indescribable, he admired everything his father did. Henry would always help his father do things around the house and enjoyed it.
Henry Ford had a simple life as a child. He spent his life in and one-room schoolhouse and doing farm chores. When he was in school he had to write hi first memory. Henry wrote about how his father showed him and his brother a bird's nest that was on an old fallen oak tree. The showing of that bird's nest was such an awakening to the beauty of nature. He went to Scotch-Settlement School. When he was in that school he had mastered the first McGuffey Reader. Later on he had transferred to Miller school, which was about the same distance. It was located in west Dearborn Township. In this school he encountered a steam program, he really enjoyed this program. In this program he tied down a lid of an earthen pot filled with water, placed it over fire and waited with interest and curiosity the results of his experiment. The experiment did not only ruin the pot, but scald Henry with the ot water. After that his mother, Mary wanted his experiments to be more controlled. The next experiment he tried using baking powder which would steam the engine, with a watched wheel for a power drive. This was followed by a larger steam engine with cooperation with his fellow classmates. There was a boiler explosion because of the power of the steam and burned down the Miller School fence.
Ford was attracted to watches and their intricate mechanism. He didn't have the small enough tools to do the delicate task of repairing them, so he had made his own; a filed shingle nail had became a screwdriver, a corset stay was used as tweezers, and then an extra pair of knitting needles were used. The small workbench he had went from having nothing on it to have his friends, family, and neighbor's watches on it. The watches was only one phase of his curiosity of mechanics he had.
In July 1876 a guy named Fred Reden brought in the first portable steam engine Henry has ever seen. Fred loved the youthful enthusiasm Henry had, so he let him fire it up and run the engine. Years after that Henry was to testify to prove to him that he was an instinct engineer. In that same year he was aroused in interest and that he would devote his time into new channels. When he was in company with he father he saw a portable engine moving along the road with its own power. He jumped of his father's wagon because he was so amazed to see what was happening right in front of his own eyes. He examined the engine. From that day on he envisioned a quarter of a century from now, that there would no longer be a horse pulling the wagon, it would be powered by itself, by a self-contained and a self-propelled vehicle. From that day on he had promised himself he would never drop this idea until his dream has been fulfilled.
Then at the age of 16 Henry left the farm and went to Detroit. This is where he could get the knowledge of mechanics he needed in order to fulfill his dream. He worked at the Michigan Car Company Works where streetcars were built. Later on after that Henry's father arranged an apprenticeship as a mechanist at the Flower and Brothers Machine shop. In 1881 he was working for the Detroit Dry Dock Company. He had learned about heavy machines there. Later on in 1882 Henry was back on the farm where he was operating a small steam traction engine on a neighboring farm, and soon after that he was repairing such engines that were built by the Westinghouse Company.
While Henry Ford was at the farm he met Clara Bryant. Ten on April 11, 1888 they got married. They had set up housekeeping for the 80-acres that William, Henry's father had gave to Henry. He had no intentions on working on a farm. Instead of Henry farm on that land he had spent the next two years building a "honeymoon' cottage. He used his steam engine to cut the woos to make this cottage. After it was built Clara found it shocking that Henry wanted to move to Detroit in September 1891 to accept forty dollars pay to work as a night engineer at the substation at the Edison Illuminating Company. The Edison Illuminating Company had drawn Henry to it because ter he would be leaning to work with electrical engineering. October of 1892, Henry was called upon to take charge of maintenance of steam engine in the main downtown Edison Illuminating Power Plant. At this plant he would be getting pain seventy-five dollars a month. Henry had except the position at the power plant.
Ford was intrigued with gasoline and how it would work in engines. The first simple and crude engine attempt was working by December 1993. It all happened when Ford's kitchen sink in his rented Begley Avenue home. On Christmas eve, Clara covered in the fuel, Henry had only ran the little engine for a minute. After that incident, Henry was now determined to figure out the principles of a gasoline engine. While he was at the Edison Plant he got to experiment in building a variety of gasoline engines.. He had help with his friends Ford experimented with all kids of gasoline engines. In June of 1986 the "Quadricycle", was assembled in secrecy. It was assembled in the woodshed behind #58 Bagley Avenue. There was a 60 mile demonstration in 1899. His experiments where funded by Murphy and several of his friends, and with Henry Ford in the position of Superintendent. August 5, 1899 the Detroit Automobile Company was founded.
1343 Cass Avenue at Amsterdam in Detroit. Henry resigned from the Edison Illuminating Company, turning down the promised salary of $1900 a year on August 15, 1899. The delivery wagon was the first product of the Detroit Automobile Company. It was demonstrated on the streets of Detroit with considerable success. Sone major stockholders, however, were pushing for a variety of vehicle and were in a hurry to make profits while Henry Ford was having trouble by a number of engineering problems. Ile he was working of that he was working on more than one car at a time. The cars that he had produced weren't at the quality he wanted them to be and the price was too expensive to sell. On October 29, 1900 Henry received what appears to have been his final check for $75. Detroit Automobile Company was officially dissolved in January of 1901. When he was with the Detroit Automobile Company, Henry got a letter from a draftsman, his friend Oliver Barthel, and an attorney, letting him know of the Selden patent, legality with which Henry Ford would soon have to contend.
On November 30, 1901 the Ford Motor Company was established. The members of the Detroit Motor Company helped Henry Ford form the Ford Motor Company. The members named Ford Chief of engineering. The company's goal was to build a lightweight runabout and sell that for about $1000. Henry had a "racing fever' he spent most of his time working on a four-cylinder car. Murphy didn't want Henry working on a faster car. Murphy had already built a two-cylinder car. Henry still worked on the car, so Murphy had brought in a well-respected and great engineer. consultant, Henry L. Leland.
On March 3, 1902, Tom Cooper, a wealthy and well-known champion bicyclist, got in touch with Henry Ford. Tom wanted Henry to build him a racer and soon agreed to fund the construction of not just one, but two cars. Later, on March 10, Henry had decided to leave Ford Motor Company with an agreement giving the use of his name, $900 and the drawing for the big racer. With Ford gone, Murphy and backer had taken charge at the Henry Ford Company. They quickly reorganized under a new name, the Cadillac Automobile Company, with Leland on board.
Then in May of 1902, Ford and Cooper had arranged a space for a shop space at 81 Park Place in downtown Detroit. Their major focus was on engineering the two racers, the "999' for Ford and the "Arrow' for Cooper. The racers were both named after the two fast railroad express trains of the time. The people working on the cars were Ford and his chief helpers, C. Harold Wills, Ed Huff, and Gus Degener. When the time came and the "999," was ready to test, Ford Cooper and Huff tried the racer none of them ree were willing to drive it in a race. There had developed anywhere from 80 to 100 horsepower. Since none of them would race his cooper got his friend Barney Oldfield to learns to drive the "999", a task he accomplished within only one week. With learning to drive the car in a week Barney won the race and Ford's name was bigger than ever because of the win.
Even before this whole race thing Henry had been in touch with Alexander Malcomson, a well-known Detroit coal dealer, in regard to selling a motor car of a simple design. At 81 Park Place was arranged for Will who had made drawings of a vehicle, and partnership of Ford and Malcomson to continue work together based on a "Memorandum Agreement." On August 20, 1902, the agreement of partnership was signed by Malcomson anf Ford C. Harold as a witness. Under this agreement, Will was to get a wage of $125 a month to be slippy 50/50 with Ford. Ford was working as an employee of Malcomson who was paying the bills. November of 1902, the partnership had taken the name of "Ford and Malcomson Company, Ltd." It was capitalized at $150,000 wit 15,000 share at a par value of $10 each. It was a lightweight automobile, which Malcomson had been inclined to call the "Ford Mobile," it was designed and built before Christmas of 1902.
In January 1903, there was a plan to move to a larger building on Mack Avenue, it would be leased by Malcomson for $75 a month. Then on May 1, of the same year the move to the new plant took place. Ford and Malcomson, "doing business as the same Ford Motor Company," confidently entered into an expensive and very detailed "Memorandum of Agreement" with John F. Dodge and Horace E. Dodge involving the purchase of 650 automotive running gear costing at $250 each. After they did all the calculation is came to a total of $162,500. At the same time there were other small purchases being arranged with other supplies for car bodies, tires, and wheels. There was a purchase of 300 sets or automobile wheels from the W.K. Prudden Company of Lansing, Michigan, as early as March 25, 1903. The part were to be delivered anywhere from April to July 1903. Also 50 Tonneaus at $24 each and 100 Runabout bodies at $23 per body. Those were ordered from C.R Carriage Company of Detroit. From Hartford Rubber Company, were tires ordered at $24 per set of four.
On June 15, 1903, there was a meeting and during that meeting, Malcomson recommended the company was to be officially called the "Ford Motor Company." The "Articles Association" were filed on June 16, 1903. With asset values of $51,000, Malcomson and Ford transferred all their holdings to Ford Motor Company in exchange for 510 shares of Ford Motor Company stock dived in an equal amount between Ford and Malcomson. Twelve stockholders at this time were owning Ford Motor Company. With Ford and Malcomson holding 255 shares each, Gray 1105 shares, James Couzens with 25 shares, and eight other each had 50 shares. C. Harold Will held no shares, but was to get one-tenth of Ford's profits which would've been equal to about 25 shares. Some of the shareholders were active in the Ford Motor Company, but some were not.
Henry Ford, C.H Wills, and James Couzens had spent full time on working on Ford Motor Company. On the other hand stockholders such as Alexander Malcomson, Charles Bennett, Horace Dodge, John S. Gray, Albert Strelow, and Vernon Fry were all busy with their own businesses. The stockholders had their first meeting. Mr. Rackham, also had a lawyer who had sometimes worked for Malcomson, was elected chairman of the meeting. Elected secretary was Mr. Wills. Mr. Rackham read the proposed by-laws. Mr. Ford had moved that the by-laws be adopted. Then who seconded/carried unanimously was Mr. John Dodge. These by-laws would forbid any stockholders to sell any of their shares to any outsider without approval from the other stockholders. Also to "offer such stocks only to original stockholders in proportion to the shares the original owners already owned."
Now onto the first mode sale of Ford Motor Company. The first model sold was the Ford Model A, to a Chicago physician by the name of E. Pfenning on July 15, 1903. On July 30, 1903, Henry Ford was celebrating his fortieth birthday is when things were changing for the better. Between July 23 and September 30, 1903, sales of 195 vehicles were being produced an income of $142,481.72 following with a net profit of $36,957. Then $10,00 was paid to the dividends. Then another was paid in January of 1904 of $20,000 was distributed. Over $246,000 profits rose the following year. At the beginning of the year Oldsmobile who was producing over 3000 cars per year was Ford's chief competitor. In small Mack Avenue plant ws limited to roughly 1700 cars a year. They decided that they would need a much larger plant. So by April of 1904, attorneys Anderson and Rackham were dealing with the Ford Motor Company purchase of a Beaubien Street site for $23,500, and would oversee the building of a much larger factory that would cost $76,500.
The Ford Motor Company started to be for recognized when they moved to a larger building because more cars would be there. It was also recognized for the successful automobile manufacturing that was taking place. While they were a successful place they also had there down. During this time it was instantly pounced upon by the Association of Licensed Automobile Manufacturers that claimed that Ford Motor Company "owed them a royalty on each automobile based on the patent granted to George H. Selden in 1865." All 27 well-known auto manufacturers paid there royalties on eac car, Cadillac and Oldsmobile, but Ford COmpany refused to pay. They went to court for this and it lasted for eight years. After everything was all said and done, Ford Motor Company had won the case.
Skipping over some years and going to 1913 something interesting happened. The first moving assembly line of cars was invented. This invention was "enormously influential in the industrial world, Ford was also outspoken in the political realm." The Model T is also known as "Tin Lizzie," was manufactured in the assembly line. In 194 they ceased to make moe Model Ts, they started to make Model As. The Model A had better horsepower, brakes, and many other improvements. By that times Ford Motor Company was "the largest automotive manufacturer in the world."
All in all, Henry Ford has helped us today tremendously. There are other people who helped too. Through Henry's ups and downs he never gave up on himself, he found a way to manufacture a vehicle. Ford did so much for us people today. He has got us from point A to point B each day of our lives.