Human Resource Management In Hospitality & Tourism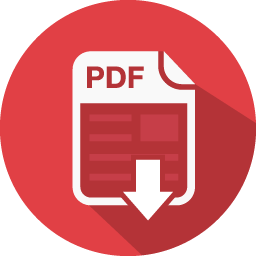 1.0 Introduction
Hospitality industry is the biggest employer of labour. There are major issues in hiring process, getting the skills sought and constant quitting of employees. In recent times, employers' efforts have been to improve the lots of existing staff for competitive advantages in a sector that faces shortages in quality staff (Chand, 2015).
Staff turnover has been increasing in hospitality businesses because customers' loyalty depends on the human touch in hospitality, achievable through brilliant interfacing between employees and clients. For this reason, employers need to invest more time and capital to entice and retain their dream workforce (CIPD, 2015; Chan & Kuok, 2011).
Companies are initiating innovative ways of blending media and technology to effectively recruit competent, flexible and adaptive staff in the extremely competitive labour marketplace. Issues of the hiring process of old-style interview method will be adjusted to fit interview enquiries to job expectations in order to pick the finest employees for the jobs (Salih, et al., 2010).
A typical case of the foregoing is the Pitcher and Piano below:
Welcoming you from day to night with a sophisticated escape suited for every occasion. Whether its bubbles over brunch or a relaxed Sunday roast, after work drinks or a night to remember – each of our bars has been carefully crafted to bring you something wonderfully unique. https://www.pitcherandpiano.com
The Piano and Pitcher serve a wide range of products made with quality, fresh, seasonal ingredients. They have a stylish bar offering along with a range of handcrafted cocktails, fine wines and champagne.
Several Bar Managers have left in the last two years and the owners are now looking to recruit more rigorously so that the successful applicant will be more aligned with the values of the organisation.
2.0 Human Resource Management – HRM
According to Boxall, et al. (2007), 'Human resource management is concerned with all the events relating to the running of labour-related undertakings in a business enterprise'.
Another definition of HRM is that it is 'the utilisation and control of the workforce, expertise, competences and dedicated performances which individuals input into a corporate structure of human establishment that form the underlying labour interchange, whether permanent or on contract, such that business will go on continually and sustainably' (Watson, 2010).
Therefore, I make bold to say that HRM involves all the laid down philosophies, theories, principles, processes, activities coordination and moderation that underpin the management of the workers and their relationship with the business owners in order to ensure that company existence and growth continues.
3.0 HRM – the Functions
The functions of the Human Resource Management are explained below:
3.1 Workforce/ HR Planning
(CCU Online, 2017)
This function estimates the labour requirements of a company by knowing the skills set of individuals the business needs and in what quantity and by staffing and strategizing selection procedure (Portolese, 2012).
3.2 Recruitment and Selection
(Team Conduira, 2019)
It involves searching, examining, shortlisting and picking the right candidates for a positions, and making the most of workers' talents (Chaudhary, 2016).
3.3 Rewards & Benefits (R&B)
Reward and benefits are the remunerations or payments and supplementary financial and non-financial packages handed to workers by their employers. These compensation incentive are generated, organised and administered resourcefully by HRM (Martin & Whiting, 2016).
3.4 Industrial/ Employee Relations (IR/ER)
(Storyblocks, 2018)
Industrial/Employee Relations is the vibrant relationships that exist among company's workers and between employer and workforce. It is promoted through social justice, equity and fairness (Kaufman, 2010).
3.5 Record Keeping
(Girard, 2018)
Record keeping entails documenting, updating and retrieval of staff information for a diverse utilisation. Records are documents, promotions and medicals (Whatishumanresource.com, 2018).
4.0 Advertising for a Bar Manager in Pitcher and Piano
Our Company
Our company is Pitcher and Piano, and we are running a modern, fast-paced, vibrant, maximally-booked restaurant and bar at the heart of all major towns and cities in the UK, numbering a little below 20. We offer the best atmosphere when it comes to relaxation or party escapes from the busy bustles and hustle of the cities. Handcrafted cocktails, quality natural ingredients and intercontinental blends of food and beverages are our exceptional products. A new opening in Leicester square has a role for an experienced and adventurous bar manager who is passionate about taking a leadership role in a world class, high profile business enterprise.
Our Ideal Bar Manager
If he is a diligent worker with up to 2 years' experience in bar management and more that 6 months in a leadership bar management role, who can support a team to the point of getting the best output from the team; If he aspires to grow, has experience in a busy restaurant and bar environment, passion for growth and development; then he is our man!
Core Competencies
Proficient, adoring and very articulate individual
Self-confident and enthusiastic about working in hospitality industry
Great attention to details
Innovative and adaptable to changing trend
A wonderful communicator and a reassuring ally
Self-disciplined, honest and reliable
Reward and Benefit Package
Salary is negotiable to the tune of £35,000 with great service charges and tips
Sustainable career progression and self-development and training
Two days off in a week with one on weekends
Holiday period that increases with years of service
Meals entitlements while on duty
40% discount in all Pitcher and Piano products and services
Unbeatable bonus structure
Sunday over time pays
Weekly staff birthdays and wine tasting
Code accumulation and redemption exclusively for staff family members
Fantastic enterprise pension scheme and 28 days initial annual holiday
Do all these represent you? Then apply immediately!
Look us up @ https://www.pitcherandpiano.com/career/apply or call Luisa Ekette on 02059587299 for assistance, but quote the job reference and ID (caterer BM/09764 and 95563997 respectively)
Pitcher and Piano upholds equal opportunities in hiring; so, all categories of applicants are welcome to apply, not minding race, sex, disability, religious beliefs or age.
Please note that only qualified applicants will be contacted, and note that you must be eligible to live and work in the UK. We are sorry to inform you that if you did not get our invitation after two weeks, know that you have not been shortlisted.
5.0 10 Classic Interview Questions for Hiring a Bar Manager
These ten questions are created to interview candidates who wish to work as a bar manager at Pitcher and Piano.
As a bar Manager, present your typical weekly work activities. This determines the knowledge capacity of the aspirant in the operations of a bar manager.
Can you explain the challenges you might meet in our company, and how can you handle them? Meant to find out if aspirant is prepared to take up new roles. Evaluates whether or not he is suitable for the new job.
If a customer becomes irate and drunk on a busy night, how would do you put the situation in check? This confirms that an aspirant has skills in handling escalating situations and maintains strict devotion to guidelines and practices.
Is it the mouth-watering remuneration package that attracted you to the job? Tests what actually motivates and stimulates the aspirant. Financial gains should not be the major attraction to job positions.
Have you invented any liquor blend or cocktail? How did you do it? Reveals innovative abilities and proper comprehension of the new job roles.
If, after hiring, you found that new employees are struggling to understand their new roles, what training approach do you intend to apply to put them on proper pedestal on the job? Skill on Training and development is a crucial attribute of a bar manager. It reveals the leadership and coaching credentials of the aspirant.
Have you organised any event that generated more revenues and Customers interests? This shows marketing skills of the applicant.
What ordering process would you use to restock finishing supplies? Reveals how talented and how alert the aspirant is in discovering items to be refilled.
If bartenders have disagreements among them, how do you make peace for them? There can be rivalry, quarrels and fights at work due dragging of high tipping customers. Ability to quell such altercation is a significant factor in recruiting bar managers.
 How do you estimate the number of workers to be drafted for specific shifts in the roster? Staff strength of a shift is determined by days of the week, season, and customer reservations. Question number 10 discloses how knowledgeable candidates are in this role.
6.0 Evaluation of the Interview Process, Rational for Questioning and Recommendations
The process of the interview involved the use of well-structured questions, which were designed to examine aspirants on certain skills and experiences needed to adequately function as a bar manager in Pitcher and Piano bars. Candidate evaluation forms were used to score the candidates based on a numerical ratings of 1 – 5; that is:
1 = Fail
2 = Pass
3 = Credit
4 = Good
5 = Excellent
The numbers were used to rate the crucial skills and core competencies listed below:
Previous experience working as bar manager in hospitality business
Applicant's enthusiasm, verbal and written communication
Progressive innovative ability in cocktail design
Team builder, interpersonal prowess and customer care skills
Team coaching ability, able to maintain control and ambience
Conflicts mediation and resolution ability and able to control erratic behaviours from customers
Marketing talents, knowledge of stock taking and ordering procedure
Further evaluation revealed that 5 people were interviewed, and two individuals are at par in times of numerical score. That means selection is a little difficult because both aspirants proved to the right candidate.
The Rationale for the questioning is such that answers from aspirants will reveal the aptitude of the aspirants regarding the essential and desirable skills required by the company. Questions were designed to elicit these responses.
I recommend that a practical computer test, using the Inventory and Order Management System (OMS) be used for final selection of the best candidate, and for it to be included in future bar manager recruitments.
7.0 Conclusion and Recommendation
This assignment set out to identify the roles and responsibility of the human resource managers, analyse the requisite skills and talents and adapt the role to hospitality industry.
The Introduction briefly captured hospitality sector with attendant challenges of hiring and retaining staff. A case of Pitcher and Piano was then linked to the introduction as a perspective. Definitions of HRM was done including the writer's personal view. Next was an expert design of an advertisement adapted to the needs of the company of interest. After presenting the functions of HRM with pictorial demonstration, a ten-question interview was formulated to recruit a bar manager for Pitcher and Piano. The following section gave evaluation of the interview process; stated the rationale behind the questions and recommendations were made based on the evaluation.
Recommendation is that knowledge of Order Management System (OMS) be part of the recruitment process for hiring a bar manager.
References
Boxall, P., Purcell, J. & Wright, P., 2007. 'Human Resource Management: scope, analysis and significance' in Boxall, P., Purcell, J. and Wright, P. (eds.) The Oxford Handbook of Human Resource Management. 1st ed. Oxford : Oxford University Press.
CCU Online, 2017. 10 Characteristics of an Effective Manager. [Online] Available at: https://www.ccu.edu/blogs/cags/2017/06/10-characteristics-of-an-effective-manager/ [Accessed 8 October 2019].
Chand, S., 2015. Human Resource Management: Meaning, Objectives, Scope and Function. Your Article Library.
Chan, S. H. & Kuok, O. M., 2011. A Study of Human Resources Recruitment, Selection, and Retention Issues in the Hospitality and Tourism Industry in Macau. Journal of Human Resources in Hospitality & Tourism, 10(4), pp. 421-441.
Chaudhary, S., 2016. Human Resource Management & Its Core Functions: Managerial & Operative. [Online] Available at: https://medium.com/@swaticbindia/human-resource-management-its-core-functions-managerial-operative-fc0335ef616a[Accessed 7 October 2019].
CIPD, 2015. The rise of HR: wisdom from 73 thought leaders. [Online] Available at: https://www.cipd.co.uk/knowledge/strategy/hr/rise-hr-thought-leaders [Accessed 5 October 2019].
Girard, S., 2018. Human Resources: Strategic, Predictive and Cost Effective. [Online] Available at: https://www.hrexchangenetwork.com/hr-talent-management/articles/human-resources-strategic-predictive-and-cost-effective [Accessed 8 October 2019].
Kaufman, B., 2010. The theoretical foundation of industrial relations and its implications for labor economics and human resource management. Industrial and Labor Relations Review, 64(1), p. 74–108.
Martin, M. & Whiting, F., 2016. Human Resource Practice. 7th ed. London: Kogan Page Publishers.
Portolese, L., 2012. The Role of Human Resources. 1st ed. Washington D. C.: McGraw-Hill.
Salih, K., Zeynep, K., Ibrahim, I. & Lutfi, B., 2010. The Human Dimension: A Review of Human Resources Management Issues in the Tourism and Hospitality Industry. Cornell Hospitality Quarterly, 51(2), pp. 171-214.
ShutterStock Images, 2017. Company leader images. [Online] Available at: https://www.shutterstock.com/search/company+leader [Accessed 7 October 2019].
Storyblocks, 2018. Delegates Network At Conference Drinks Reception Shot On R3D. [Online] Available at: https://www.videoblocks.com/video/delegates-network-at-conference-drinks-reception-shot-on-r3d-rekb7xkflivqgwfb5 [Accessed 8 October 2019].
Team Conduira, 2019. Amazon Recruitment Process – Exam Pattern. [Online] Available at: https://www.conduiraonline.com/index.php/detail/484-amazon-campus-fresher-recruitment-process [Accessed 8 october 2019].
Watson, T. J., 2010. Critical social science, pragmatism and the realities of HRM. The International Journal of Human Resource Manageent, 21(6), pp. 915-931.
Whatishumanresource.com, 2018. Functions of Human resource Management. [Online] Available at: http://www.whatishumanresource.com/Human-Resource-Management-functions [Accessed 8 October 2019].