Impact Of Competition In The Uk On Supermarket Industry: Tesco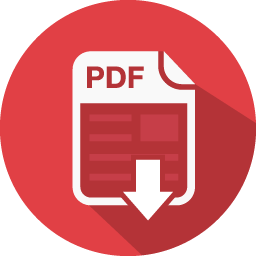 Introduction
The majority of the market share Recently declining
This paper will attempt to examine the relationship between increasing competition in the UK supermarket industry and how it affects Tesco and the provision of good and services to its customers. Tesco plays a significant role in the UK, employing over 300,000 workers all over the UK also makes it Britain's top supermarket employer (Tesco PLC, 2018). Tesco is therefore essential, not only for employing the majority workforce within the supermarket in industry, but also providing essential goods and services for consumers.
Competition in the UK supermarket industry has the same principle as any other form of competition. It is believed that competition is more likely to lead to productive and allocative efficiency than a monopoly however it can be suspected that supermarkets use a wide variety of anti-completive practices to limit competition in order to increase their profits. The government also use competition policies in order to promote competition within the industry as well as to limit anti-competitive practices.
The main research question that this proposal will focus on is how does this competition impact Tesco's workforce and their ability to provide a quality service? The expected theoretical outcome here is that Tesco will feel constant pressure by the increased competition faced within the current industry and this will impact the goods and services provided by Tesco for better or worse.
Literature Review
Before beginning to assess the correct way to research this important subject, we must first review the literature surrounding it. Due to the quickly changing nature of the supermarket industry, most sources used here will be from books and online literature.
An understanding of the current competing faced by Tesco in the UK supermarket industry is imperative to conducting good research, to this end the first piece examined here is an overview of the current market share of UK supermarkets. A piece written by Statista provides information on the current competition and how it has differed from the previous years. This piece of work allows for a grounded understanding of how Tesco compares against its competitors which is important as it informs an understanding of the wider body of literature available. As well as giving an understanding of the current Tesco market share, this work documents the decline in market share of Tesco from January of 2015 up until March of 2019. An example of the cause of decline of market share is due to the behaviour of consumers that have shifted in favour of cheaper alternatives such as Aldi and Lidl (Statista, 2019). While this piece informs an understanding of the UK supermarket market share, it does not examine the impact of competition on the workforce of Tesco and their ability to provide goods and services to customers.
Aldi-Lidl
The Grocer has produced an article of how Aldi and Lidl prevented Tesco from opening a potential of 49 new stores due the discount supermarkets huge presence in the area. In January 2015, a piece entitled "Aldi and Lidl are biggest winners as Tesco cancel new stores", the author, Ian Quinn, explored the current competition faced it the local area of Stocksbridge, Grimsby and Fort William. Further on within the article, Quinn examined the big four supermarkets that includes Tesco, Sainsbury's, Asda and Morrisons and determined that Sainsbury's benefitted the most in the local area due to the increased competition as the Tesco cancelling their 49 new stores made Sainsbury's the dominant supermarket in the region (Quinn, 2015). This article sways to the fact that new competition from discount supermarkets such as Aldi and Lidl is to blame for Tesco terminating their new projects however it does not mention the power of existing supermarkets in the zone that could have influenced Tesco's decision to cancel their operations.
Tesco restructuring
Moving on from cancelled store proposals, a publication from Sky News gives an insight on how 9,000 Tesco jobs will be affected. James Sillars reports on the financial pressure of Tesco and how cutting costs in order to compete against the likes of discounters including Aldi and Lidl is derived from increased competition. This report stresses the importance of remaining competitive by reducing the amount of counter service as well as meat, fish and deli service areas arising from changing consumer behaviour which allows savings to be made in order to cut prices further. It is stated that following the restructuring announcement, Tesco's share price fell by more than 2% (Sillars, 2019). The report gives a sound overview of the effect of funding cuts on frontline and management staff although there is no evidence to prove that this is a successful attempt made by Tesco to remain efficient.
Asda-Sainsbury's Merger CMA
Meddings and Duke published an article titled "Sainsbury's $12bn Asda merger; Tesco no longer top supermarket if tie-up goes through". The authors assess the merger which would achieve $50bn of annual sales if approved by the Competition & Markets Authority (CMA) and would therefore make the new joint duo the biggest supermarket in the UK with 29% of the market share, demoting Tesco to second place with 27% of the market share (Meddings & Duke, 2018). The Sunday Times authors state that it would certainly lower prices in order to appeal to consumers with the escalating costs since the Brexit referendum vote. This piece enhances the understanding of competition in the oversaturated supermarket industry where it is getting more difficult to achieve efficiency gains. Continuing on concept of the merger, the CMA may have influenced the decision for the Sainsbury's and Asda merger to go ahead as the CMA have given the approval to the Tesco £3.7bn takeover of Booker in the previous year. Ian Quinn, the writer for The Grocer states that the CMA are unable to identify issues with the backward integration as competition would not be reduced as Booker supplies more than 5,000 stores already (Quinn, 2017). Both of these articles aid in the understanding of the complex issue of competition surrounding the UK supermarket industry with the use of empirical evidence.
Tesco.com closes/sainsburys-argos
Emma Simpson studied the closure of Tesco Direct in her BBC News article where she states that Tesco Direct was a loss-making part of the business with little to no profitability as it only sells non-food merchandise. She also mentioned the fact that this has led to 500 employees being made redundant due to the rise in competition from its rivals (Simpson, 2018). The same author also wrote a corresponding article titled "Argos takeover boosts Sainsbury's trading" where the integration of the two firms have led more cost savings and improved profits resulting in Tesco Direct having little competitive edge over its rivals within the same sub-category of non-food items (Simpson, 2018). These articles both highlight the extremely competitive nature of the UK supermarket industry.
On consideration of the body of literature surrounding competition in the UK supermarket industry, an important trend appears. Those benefiting from competition are customers and senior management that create policies, not those that are actually involved in the implementation of the policies such as the frontline staff employees. Additionally, previous work has been mainly grounded in empirical reasoning and data analysis, with no real qualitative information from employees. This appears to be an important omission. To truly determine the impact of competition Tesco faces, those who work with these changes on a daily basis should be considered to some degree. By this reasoning this proposal will work from the basis that a key area of research has been overlooked in previous works, that of the senior management team within the head office of Tesco and how they believe increased competition impairs their ability to provide quality goods and services to its customers.
Research Questions Posed
For us to come to a conclusive idea on whether competition affects Tesco, we must assemble key evidence. Whether the impact is positive or negative, we need to understand the true vision around supermarket competition. The aim of this proposal is to develop a review on how competition affects Tesco and whether it will impact the provision of services to its customers. The key evidence will consist of qualitative and qualitative data that will be gathered via surveys that will be taken by stakeholders of Tesco such as Area Manager, Store Managers, Shift Leaders, Customer Assistants, Drivers and Customers. This is important as the impacts of competition needs to be not only the employees of Tesco but by their customers too as it will have a significant effect on their day-to-day life as well. The questions that will be asked are as follows:
Do you see more value in the goods and services provided by Tesco?
Do you see more innovation of products offered by Tesco?
Do you shop at other supermarkets due to increased competition?
Do you believe that competition is beneficial?
Do you believe that government bodies such as the Office of Fair Trading and the Competition and Markets Authority aid competition?
Methodology
The previous literature review was conducted in order to inform the methodology to be proposed. In review of the literature an important an important omission was highlighted that very few papers actually look to management level employees when assessing the impact of competition on Tesco. Therefore, the study now proposed will use an exploratory approach grounded in the use of qualitative data, specifically the use of interviews with management level staff. Currently, we know about the increasing competition in the UK supermarket industry, both structural and financial, we also know where Tesco can be seen to be struggling. What we do not know is the extent to which the employees of Tesco, including management level staff and not just the customers feel these changes made due to increased competition on a daily basis and how they impair the manager's ability to provide goods and services.
An online questionnaire followed by a semi-structured interview will be the primary method of data collection for this research. These will be used partially because due to the fact there will likely be only one opportunity to interview participants (Bernard 1988) and this method is well suited to the exploration of attitudes (Richardson et al 1965). Ideally 20-25 individuals, from different roles of Tesco and their customers e.g. Area Manager, Store Manager, Shift Leader, Customer Assistant, Driver and Customer, will make up the sample for this study. The sample of this study will attempt to be representative of the workforce and the consumer as a whole, if for each area manager there is 10 store managers, this will be reflected in the sample (all participants will be asked the same questions). In addition to this, participants will need to be within the locality of the Leicestershire area. Tesco is far too large to get a thick description of issues from such a small sample, so only the local area is to be considered however by using inductive reasoning it will be possible to formulate hypotheses useful to Tesco as a whole. Area managers and store managers are going to be used here as they are the essential link between policy makers and the front line staff such as shift leaders and customer assistants. Policy makers here are seen to be too detached from daily operations likewise front-line staff are seen to be too detached from the policies themselves. Management level staff provide the best opportunity, therefore, to answer the research question. Having personally worked in the local Tesco stores, I have the luxury of knowing many of the staff on a professional level and have easy access to contact them via email, many of these staff are more than happy to assist in this research.
Semi-structured interviews will be used here, primarily because this study already has a fair understanding as to some of the issues surrounding this topic however the importance of these issues and the relevance of them to daily management of Tesco is yet to be determined. A semi-structured interview will therefore allow a framework for question answering so that data may be collected and collated but also allow for new ideas and subjective opinion of staff and customers to come to be understood. The loose structure of the interviews will also allow for trends in data to be examined (Bailey 1987), for example if multiple participants stress that they all have a problem with one particular factor, this factor can be seen to be objectively more important than one flagged by just one participant. These interviews will have no time constraints however they will be designed to be as efficient as possible, in order to minimise the impact upon the participants. Participants will undoubtedly be more inclined to give 15 minutes of their time as opposed to 30 minutes. The use of interviews over questionnaires is important as interviews will allow for actual ideas to come about from participants as opposed to the questions dictating the answers received. This and the less rigid structures of the interviews are both precautions taken in order to minimise interviewer bias, in addition to filling gaps in our current understanding of this research question.
Data Analysis
The data collected from this research will be used to create a general hypothesis as to the implications arising from competition in Tesco which will be done by the use of inductive reasoning. Patterns are likely to emerge throughout the process of the surveying participants, these patterns if reflected in the quantitative data will start to form the basis of a broader hypothesis.
The main form of data collection will be through the online questionnaire. These questionnaires will be targeted to the right focus groups that may be impacted from the competition arising from the UK supermarket industry. This includes the Area Manager, Store Manager, Shift Leader, Customer Assistant, Driver and Customer. The results will then be graphed by the website to give a clear understanding of the general consensus.
This form of data collection gets rid of the bias and misinterpretation. As the questions are very simple and the answers are clear as well which makes it very difficult to skew the data in a way that makes it look better than it is. This is important because it makes our primary data reliable thus, making the results of the study conclusive.
However, the small sampling size used for the questionnaire and interview will limit the qualitative research in terms of its ability to be representative to a wider population of the UK instead of just the locality of the Leicestershire area. It should also be considered that the online survey will only be available for a sample set that has access to the internet, and thus may fail to fairly represent individuals that are less likely to possess such resources. The standard formatting used in the online questionnaire may result in the researcher constructing the language used in the questions in a way that is potentially leading and biased, which may result in the respondent's answers being influenced towards the observer's objective. The limited time available and the availability of participants may also prevent the depth and scope of information that can be collected.
Ethical Considerations
It is essential to consider ethical implications when proposing and conducting research. By using the University of Leicester's ethical guidelines alongside the BPS guidelines for ethics (BPS 2010) this study will be ethically sound.
Firstly, I will attain valid consent documentation from all those participating, in doing this, participants will also be advised as to the potential risk of taking part and how this risk is to be minimised. Participants will also be informed as to how their anonymity and confidentiality will not be harmed, by way of no names being used in the interview process; from conducting the questionnaire and interview through to its documentation. Participants will also be made fully aware as to the purpose of the interview and project as a whole and will be made aware that they are under no pressure to participate and can pull out of the process at any point. At no point will any harm be caused to participants thanks to obeying by these guidelines.
It is also recognised that as the researcher, data analysis can be to some degree, subjective. Interpretation of data will therefore be carried out detached from any preconceptions about the study. By using quantitative data to support qualitative findings this research should carry much less propensity for researcher bias as raw data can be viewed more objectively than qualitative findings.
References
Meddings, S. & Duke, S., 2018. Sainsbury's $12bn Asda merger; Tesco no longer top supermarket if tie-up goes through. Sunday Times, 29 April, p. 1.
Quinn, I., 2015. Aldi and Lidl are biggest winners as Tesco cancels new stores. The Grocer, 17 January, p. 5.
Quinn, I., 2017. Wholesalers ready to lay down in front of Tesco-Booker tanks. The Grocer, 18 November, p. 1.
Sillars, J., 2019. Tesco says 9,000 jobs will be hit in restructuring of stores and head office. [Online] Available at: https://news.sky.com/story/tesco-says-9-000-jobs-will-be-hit-in-restructure-11620476 [Accessed 18 February 2019].
Simpson, E., 2018. Argos takeover boosts Sainsbury's trading. [Online] Available at: https://www.bbc.co.uk/news/business-46135274 [Accessed 18 April 2019].
Simpson, E., 2018. Tesco Direct closure puts 500 jobs at risk. [Online] Available at: https://www.bbc.co.uk/news/business-44211616 [Accessed 18 April 2019].
Statista, 2019. Grocery market share in Great Britain 2015-2019. Food & Beverage, 31 March, p. 1.
Tesco PLC, 2018. Preliminary Results 2017/18. Preliminary Results, 11 April, p. 3.