Impact Of South Park: Opinion Essay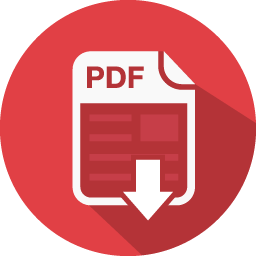 A majority of recent news in the entertainment industry has been following the wide variety of streaming services battling to obtain rights to popular television shows. In just the last few months NBCUniversal won the rights to "The Office" in a battle that came down to them and Netflix, in which they won with a 500 million dollar deal set to take place when the current deal with Netflix expires in 2021. For the last four years Hulu, which Walt Disney Co. owns the majority of, has owned rights to the tv show "Seinfeld" for a roughly 130 million dollar deal that expires in 2021. As of recent Netflix has acquired the rights to "Seinfeld" in 2021, in a deal that was "far more than" 500 million dollars beating offers from Hulu, Amazon, AT&T's WarnerMedia, NBCUniversal and Viacom (Battaglio 2019). Netflix did this in response to losing one of their most viewed shows "Friends" to WarnerMedia's new streaming service HBO Max. WarnerMedia won the rights for 425 million dollars in 2020, and has been in talks of closing deals for "Big Bang Theory" and "Two and a Half Men". There's been many more tv shows flying around in the recent war between streaming services, and one of the most popular ones will reach a deal very shortly.
"South Park" is one of the longest-running TV shows in U.S. history and unlike "Seinfeld, The Office, and Friends," it will continue to run for the foreseeable future as they've just been confirmed for three more seasons, making it a hot commodity among streaming services. Although the show is constantly making headlines and is widely regarded as controversial, it's a big hit among the 18-49 age demographic(comedy central accessed 2019), and brings in a steady number of viewers per season. As "South Park" enters it's 23rd season, it stays as controversial as ever, and in just the second episode provoked China to the limit. Released October 2, 2019 the episode was called "Band in China" and the episode in a nutshell mocked the way the entertainment industry nowadays in majority only comes out with content that won't offend Chinese government censors. Almost immediately "South Park" was banned in China, episodes and clips were deleted from Chinese streaming services, online discussions deleted, social media deleted, and fanpages too (Brevsky and Parker 2019).
Because of "South Park's" constant controversy, a licensing deal with them can be looked at in a positive or negative light. For such streaming services as Apple Inc's, a deal with "South Park" would probably not be well received by the Chinese as Apple does a lot of business in China. For Apple and such companies that do a lot of business with China where there's high risk in offending the Chinese government, it's safe to assume they won't be bidding for the show's rights.
On the other hand because of "South Park's" longstanding success, consistent high numbers in terms of viewers, and popularity among the young, it's definitely a show worth having. Even their controversy can be looked at as a benefit, as they're constantly in the news and bringing in all sorts of different viewers. The exclusive U.S. rights have belonged to Hulu the last four years, a deal in which Hulu spent the most they ever had at the time, paying 192 million dollars passing the highest they previously paid for "Seinfeld" at roughly 130 million (Shaw 2019). As their current deal with Hulu comes to an end there's about six serious contenders battling for "South Park's" television rights, and the deal could be made any day now.
The impact of which company obtains the rights to license "South Park" in the business realm of the entertainment industry will be huge, as it's a show that breaks boundaries and always hits or breaks it's expected viewership numbers. An article published in 2018 stated, "According to Business Insider, South Park was the streaming providers' most-watched show in 2017, with subscribers watching 135 hours of the popular animated program." (I.G.N. Staff 2018). Show creators Matt Stone and Trey Parker along with Viacom Inc. (soon to merge with CBS) are expected to more than double the 192 million dollars Hulu paid in 2015, making somewhere around 450-500 million. Hulu is one of the top contenders in the negotiations, and seeing their success with "South Park" on their platform in the past, they are expected to come to a deal if the price is right.
On the other hand, since Warner Media is set to launch its new streaming service HBO Max early in 2020 and NBCUniversal is set to launch Peacock around the same time, both are trying to build up their library as much as possible. They are both in the battle for South Park as well, and seeing as how they've both been aggressively pursuing popular TV shows recently, it's really all up in the air. Netflix in the talks as well, but seeing as how they've been paying loads of money for their original animated comedy TV shows like "Big Mouth" and "BoJack Horseman," it's unlikely that they'll compete with a 450-500 million dollar price point. Amazon remains interested too, but it could be anyone at this point and it'll most likely come down to the highest bidder.
The reason I chose this topic was because I've been watching "South Park" for the last nine years and as the stream war in the U.S. and the current trade war with China ensues, I think it's as relevant now as it's ever going to be. It's definitely one of my favorite shows, some of the reasons I think it's so phenomenal is how controversial it is and the barriers it breaks. A large part of that is in credit to Matt Stone and Trey Parker, who in my opinion are absolute creative geniuses. They don't care who they offend, and they address topics that just about every other tv show is afraid to. I'd consider myself a bit of a film and tv fanatic, and the entertainment industry really intrigues me, especially the business end of it. Of all the shows and movies I've seen, there still hasn't been any quite like "South Park" that have truly shocked me or had me laughing hysterically. Also since my dad has a subscription to Hulu, my mom has a subscription to Netflix, and I have a subscription to Amazon prime video, the outcome of this battle affects me directly. If Peacock or HBO Max were to end up winning the rights to "South Park" in 2020, I may have to switch streaming platforms or try to convince my parents to. I'll be following this news closely, and as the 23rd season continues I can't wait to see the new headlines that'll surely arise from the controversy.