Impact of the Legal Aid, Sentencing and Punishment of Offenders Act 2012 (LASPO)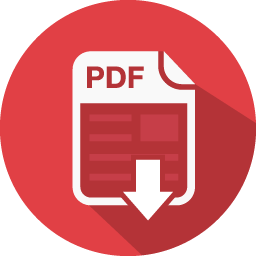 This essay will be assessing the impact of the Legal Aid, Sentencing and Punishment of Offenders Act 2012 (LASPO). By impact, I mean its effect, what it has achieved to the family law system and to society as a whole. Areas of reform that I think will enhance the efficiency and effect of the current system will be proposed.
Legal Aid is available for people who are unable to afford legal representation, for those who cannot access the court system due to expenses.1 The purpose of Legal aid is to ensure that we are guaranteed a right to a fair trial and that there is equality before the law. 2 However, the rules that the Legal Aid Agency has imposed, on who can and cannot get access to the aid, has infringed those rights, therefore overall it has a negative impact in society.
One of the ways in which a legal system can have a positive impact in society is if it is practical and reasonable. LASPO's approach to domestic violence applicants has had a detrimental effect to the practicality and reasonableness to the family law system. LASPO has clearly identified that there are different forms in which someone can experience domestic violence as shown in their definition (whether psychological, physical, sexual, financial or emotional) therefore being inclusive by acknowledging the spectrum of domestic violence. 3However, more than a third of victims cannot provide the evidence required to acquire legal aid, Women's Aid declared that it was 39% of women.4 Despite there being a substantial list of how one can prove that one has been or is at risk of domestic violence. Evidence can include a police caution, a letter from a health professional, protective injunction and a conviction. This could be seen as reasonable forms of evidence that one who is victim of domestic violence would have, especially as you only have to have one of the recommendations. Nonetheless, '…Although you may be the victim of domestic violence, the Legal Aid Agency will only accept evidence of this if it is in a form approved by the Government…' . 5Therefore victims who do have the paperwork, but it is not in its original form will be denied Legal Aid. LASPO here is not being reasonable as paperwork can easily get scattered and may not be easy to locate, predominately if it has been in usage and in many hands, there is no doubt that it won't be in its original form. How are they expecting someone who has been going through distress to maintain their paperwork at a good standard?
Some of the options of obtaining evidence are not practical, such as acquiring evidence from medical practitioners. Doctors are prescribed to sign a from which states 'I can confirm that the (injuries/ condition) that I presented to you …. were caused by domestic violence. 6Medical practitioners will not be able confirm that the injuries were a result of domestic violence as they have not witnessed the violence. Notwithstanding, that the injuries may be consistent with domestic violence. The Ministry of Justice clearly points out that 'there is an unwillingness of organisations and health professionals in particular, to write letters'.7 Seeking to get medical assistance is one of the easiest ways to get help, but some victims of domestic violence will be unable to get justice as there is no proof that their wounds are a result of domestic abuse. It would be more desirable if the government changed the requirements of the health professionals, and made them write what they have witnessed and if what they have seen is consistent to domestic violence. This can be used as persuasive evidence for a court hearing.
LASPO shows failure to appreciate the nature and impact of Domestic violence. As a legal aid assessment may be made by a helpline operator over a telephone. 8 It could be argued that it is an efficient way to receive help and staff are trained to to think fast and maintain easy solutions. However, victims may be emotionally hurt to express what had happened exactly, especially in detail, therefore fail the test to receive legal aid. This approach seems defective in providing practical help to domestic violence victims. The government could send a professional psychologist to have scheduled meetings with them and if they pose symptoms of any disorders that can be linked with domestic violence they should be entitled to legal aid. This approach seems more pragmatic as the victims will have completed a reasonable assessment to show that they are mentally effected.
Also calls may not be answered straight away, this is an issue as it could have took a lot of courage to make a call. They may give up quite easily after a few tries if the lines are busy. Only 16% of domestic violence victims report the incident to the authorities.9 This implementing that more operators need to be available as it does take a lot of courage to take action. With many victims of domestic abuse being unable to prove what had happened, they have been alienated from the family law legal system with having no legal protection against the violence. One suggestion is that police officers should secretly put cameras in the house, whilst ensuring that the defendant is elsewhere (police station for questing perhaps) this way sufficient evidence will be obtained.
The legal system is futile if it is applied unjustly and unfairly. In April 2018, there were only 20% of family law cases were both parties were represented, 37% neither, this is a result of the Legal Aid cuts.10 This means that LASPO to a certain extent has caused injustice to the family law system as fewer people can now access free representation and legal aid. The cuts have no proper regard of the protection of Human Rights. They fail to comply with the Article 6 of the ECHR, which deems a right to a fair trial and Article 13 which declares a right to an effective remedy. 11
Fair trials prevent miscarriages of justice, judges are now facing long rambling speeches from distraught litigants, due to the lack of legal argument and interpretation of laws, therefore making their argument uncompelling and undignified. 12As shown in the case of RE W ( A Child); a mother was refusing for her child to keep in contact with her father due to allegations of child abuse by her parental grandfather, and she was representing herself in court. Despite the court refusing to prevent the contact, she kept on persisting. The Court of Appeal said that the child should no longer live with her mother, and declared that she was 'too obsessed'. 13If she had a lawyer, she would have been advised not to take such an approach, and she wouldn't have come across as being pathological. Lawyers also act as counsellors as they guide and warn clients. There are free services such as 'McKenzie friends', who will charge lower than solicitors, however these people may not be legally qualified. 14A reform could be that you are not allowed to attend court without a lawyer, to stop unfair trails from happening.
LASPO rightly identifies that there are people with exceptional circumstances, people who obtain certain vulnerabilities that prevent them from being productive in legal procedures. 'Under s. 10 of LASPO can grant Legal Aid to a financially eligible person where there are exceptional circumstances. For example, if you struggle to understand English or have a particular disability. This implying that the agency intend to protect the most vulnerable, aiming to be fair and just. 15
However, a report from the Coram Children's Legal Centre concludes that the exceptional funding scheme is ' woefully inadequate and does not provide the promised safety net for the vulnerable or disadvantaged people.' 16This being evident, as in the first 10 months, eight out of 601 applications were granted Legal Aid, on the grounds of exceptional circumstances, and recently in 2017- 2018 124 out 351 applicants. 17
This means that some of the most vulnerable and marginalised people in society are restricted access to the family law justice system or are having to represent themselves.
In RP and others v United Kingdom, a mother was incompetent to litigate as she had learning difficulties, she had no legal representation as she was denied Legal Aid. It was found that if she was to continue it would be a breach of her right to a fair trial. Munby P proclaimed that 'the breach of human rights is not just a matter of technical law, but of basic humanity and fairness.' 18
Those who have mental health problems are more likely to be facing legal procedures than those who do not. 36% of people with legal problems were effected by a mental illness, and were reported to be experiencing six legal problems or more, in comparison to only 8% of people without. Therefore those facing mental health issues are disproportionately impacted by the Legal Aid cuts, as out of all of the applicants who were denied Legal Aid almost 50% had mental health problems. 19This having a negative impact on the family law system as judges are stopping cases from proceeding, for example in the case of Re L (Application Hearing: Legal Representation), a father who had a mental disorder, was deemed to be a 'vulnerable litigant' to proceed with the court process. 20This clearly is wasting time and is a disgrace, and it shows that the government are not fully determined to ensure that there is fairness in the legal system. Therefore, ruining the integrity and constructiveness of the legal system, leaving the judges disorientated as shown in the family law cases.
Currently to first assess whether you may be eligible for Legal Aid you must pass the means test. This is where LASPO will view your income and see if you are financially eligible to pay for legal costs. 21 A reform could be that, if you pass the means test then you are eligible for Legal Aid, no further evidence should be required. Like Christina Blacklaws suggested, 'Just as people expect an NHS doctor to treat them when they fall sick – they should be able to get legal advice if they have a serious legal problem.' This seems plausible, as a society cannot be upright if there are judicial errors. 22
The government has sustained that Legal Aid should not be available for things that are a personal choice. This argument could be deemed credible, as you shouldn't expect the state to fund you as a result from your own decision. For instance, when coming to divorce, couples could separate for a while and save money to pay for legal procedures. John Ekeelaar argues that this reasoning is a 'bizarre to the point of incoherence.' To be fair, many family disputes are not a result of choice and cannot be easily negotiated.23 Cases vary, with people being prevented from seeing children, or they have issues regarding the property. The government's defense is that new LASPO reforms have shifted people to mediation, the government declaring that only 51% end up in court.24 However, mediation has no formal rules , and mediations are not likely to get to the truth of the matter. They are not designed to keep things fair on both sides like courtrooms. Nevertheless, it would be bizarre if we were all entitled to tax payer money for a particular outcome in litigation. All the public services have been cut due to the falling economy. The government hoped that the reforms would lead to a saving of £450 million annually.
Unfortunately, this has not been the case, as proclaimed by the former president of the family division, cases that could be resolved rapidly, taking an hour or so with legal representation, take a day or longer with litigants in person. 26Whilst the government are accumulating savings from Legal Aid, the costs of running the courts have increased. This having a negative impact on the family law system, as many litigants as shown in the case of Re T ( children), are left with a legal bill that may take years to pay off, 27legal systems are supposed to give an effective remedy, do the best for the people in society. But people are left embittered, having to borrow money then being in great debt to access justice. As Baroness Hale implied ' LASPO may be a false economy.' It is evident that the number of applications to the family court have increased, 57,757 in the second quarter of 2013 and 66,141 in in the second quarter of 2018. Judicial delay and time due to the lack of representation in family courts have to lead to further expenses. 28
Nonetheless, the evidence that is required for legal proceedings dealing with allegations of child abuse could be seen as being reasonable to obtain. The list includes 'a formal police caution for child abuse, a letter from a children's services child protection plan, and a productive injunction for a child.' 29All you require is to show that you have taken some form of action to prohibit child abuse. This makes it swift and straightforward to get access to justice. When the legal proceedings are over, it is likely that there will be more focus on the well-being of child. Therefore, LASPO has a positive impact in not having tough requirements for the child abuse proceedings. Moreover, the law declares that an expert report is required if there is a child who is a party to the proceedings.30 In JG V Lord Chancellor, it was held that the decision not to provide Legal Aid to fund an expert was unlawful to the Children's Act.31 Due to the agency's financial constraints, there is difficulty in getting the Legal Aid Agency to fund the expert witness. 32An assessment of the child's welfare plays an important role in determining the outcome of the proceedings, as based on the expert report the judge can conclude what options are in the best interest of the child. Therefore, by not providing funding for an expert report, a less ineffective outcome may be made.
In conclusion, LASPO, unfortunately, does not have a great impact on the legal system. As many people are having to represent themselves in court as they do not maintain the evidence that is required to receive aid. Just having a relatively low income is not enough to seek legal assistance, whilst in my opinion it should be. Everyone should have access to a fair trial no matter what, it is one of our fundamental rights. Justice cannot prevail properly if , the government do not take further measures. However, the economy will not allow them to take further measures. As the Minister of Justice proclaimed, we are 'sadly in an economic situation.' 33 Therefore, LAPSO'S potential to provide adequate justice has been restricted.