Increase Of Criminality In In 2018: Analytical Essay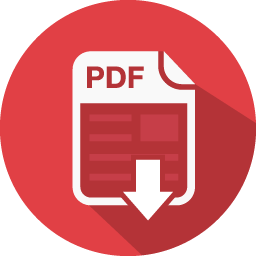 London is recorded as the most dangerous city with the highest crime rate in the whole of the UK besides Glasgow and it is among the most dangerous cities in the world. We are living in a constantly changing society where little by little we have gotten used to the violence through different medias which are close at hand today.
The current economic crisis forces the youngest people to feel unprotected in front of a cruel world and they feel the necessity to join to street gangs to feel confidant. Additionally, the unemployment crisis means that more people emigrate to the big city looking for better jobs opportunities, so there is a high number of people competing for a better future. This situation produces a frustrated feeling and some business offer a fast solution and very generous economically, like the drugs.
Although the Government has taken many measures, these have been perceived as unnecessary by the population faced with such a big wave of crime on their streets. People are divided between those who think that the causes are the elevated number of gangs, and those who think that the cause is the politics of austerity that force the people carry through these acts to survive.
In 2018, 132 people were killed in London, among which "76 were stabbed, 15 were with shot and 41 were killed by other means" (P. Torpery, P. Gutierrez and C. Levett, 2019) and fifty-two people were murdered in London during just the first one hundred days of 2018.
According to the Metropolitan Police in London (BBC News, 2018) in 2008, there were 23 stabbing cases in teenagers, which decreased dramatically with 10 stabbing cases in 2009. Between 2010 and 2011, stabbing cases had highs and lows until 2012 with 6 stabbing. Those cases increased gradually in 2014 but in 2015, they peaked with 15 stabbing and went down between 2016 and 2018, with 12 cases, 20 cases and 17 cases, respectively.
In gun cases with teenagers there was a balance with 2-3 dead per year from 2008 to 2014, except for seven murders in 2010. In 2015 and 2016 no teenage murders were by shooting but between 2017 and 2018, the cases were fairly similar (5-6 murders per year)
From 2008 to 2015, there were just five murders committed by teenagers because of other causes and in 2017 and 2018 there were no murders of other causes.
In 2018 the homicidal figures show that 35 men (20-29 years old) were murdered, in comparison to women (30-39 years old), with seven murders that year. There were 20 dead between the ages of 10 and 19 years old. The lowest level of homicide was with people aged between 40-49 years old, resulting in 15 murders. In female cases, there was the highest murder rate in women aged 70 with 8 murders.
Have we been become in a more violent society? Experts believe that anger has been internalized throughout the history. The only factors which have changed now are technological innovations and our social media use.
The causes of our anger in many ways can be due to jealousy or economics. According to David Andress, a history professor at the University of Portsmouth "everything has to come back to economics unless your're rich. Economics is about scarcity and insecurity turns very quickly into anger and scapegoating." (Williams, Z., 2018).
When we see a trace of anger, we move closer and unite in a same group and thanks to Facebook or Twitter we can obtain around 15,000 people reading what makes us angry and this may compel them to participate. According to Aaron Balick, a psychotherapist, "what you see of it is a consequence of emotional contagion, which I think social media is partly responsible for. There's an anger-bandwagon effect: someone expresses it and this drives someone else to express it as well" (Williams, Z., 2018)
However, not all the anger that we transmit is necessarily harmful: every important and big social change of humanity was carried out first because of situations that drove the people mad.
Has the government thought of developing measures to reduce homicide cases?
Sadiq Khan, who is the current mayor of London, indicates his Violence Reduction Unir (VRU) would treat the problem as a disease, trying to reflect the successful objective carried through in Glasgow, which has decreased its homicides from "100 cases in 2010-2011 to 60 cases in 2017-2018".
The unit, which received £500,000, will focus on the called "early interventions" involving schools, health centres, councils and the police. This unit's labour will focus on making those early interventions because of the knowledge we have of the number of offenders who have been victims of offense witnessed in childhood.
However, some voices are in opposition to these steps carried through out by the London government, like Anthony Gunter, a criminologist at University of East of London, who says "the government doesn't have a real handle of understanding of what's going on and what to do about it", or Mr O'Connell, from the Conservative Party and member of the London Assemble, says "we do not underestimate the challenge ahead but it's time for the mayor to take even further, and drastic, action because London is crying out for change."
In particular, the London Assembly Police and Crime Committee have been highly critical of the new unit declaring that the problem is far bigger than they imagine and that the number of domestic violence offences with injuries is greater than the stabbing offenses in London streets.
On the other hand, some former police officers believe that this new step will just bring a bigger divide between the police and the rest of the citizens, indicating that it is necessary to promote a larger participation between police, teachers, councils and NHS staff.
The solution to reduce the crime rate in London ant the cause of crime is a discussion that divides politicians, experts and the general public in two ways: on one hand, an increased number of gangs and the entry of young people who are looking for a place of protection and acceptance; on the other hand, an austerity policy that closes community centres failing to relocate young people who were benefitting from those resources.
Martin Griffiths, a consultant surgeon at Barts Health NHS Trust in London declared it is worrying, the number of knife and gun wounds that came to his surgery. They have been increasing since the eighties. Today this type of injuries comes from young adults aged between 20 – 30 and some 14 – 15- year-old teenagers.
Griffiths thinks we are in a society where we have normalised the violence and we react in more violent way. The people who is not members of a gangs just ignore the violence and lets it pass by. We have gotten so used to the violence as a member of a foreign public. If we let this happens, the society will change. (if we continue to let this happens, the gang society will not change)
Dr. Antony Gunther thinks the key to stop this wave of criminality and the idealisation of this thug life is education. Nonetheless, we are living in an austerity's policy period and many community centres have closed leaving young people with nothing to do and driving them to the gangs. However, he also defends the Government who he believes is making a great mistake trusting that all violence come from those gangs: "much of the data does exist is distorted, London-centric, and contrived from unverified police intelligence sources and the opinions of a small group of justice professionals and senior police officers." (BBC News, April 2018)
Other voices think that the solution lies in other cities with big crime rate like Glasgow and its VRU or cities like New York.
New York has one of the highest crime rate in the world but has successfully managed to decrease the level of crime on its streets. An example of this is the steps taken in the Bronx where they have reduced the murders rate thanks to Neighbourhood Coordination Officers.
The task of those officers is to patrol the streets. These officers work on the same street each shift and work in regular shift patterns which allows them to set up connections among the residents and fix the damaged relationship in the community.
In conclusion, it is not easy to reduce the number of homicides in such a large city when we are surrounded by new technologies, which generate hatred towards people or situations, as well as easy access to weapons and drug use.
For this reason, it is important to invest in benefits for those families with low income or in a situation of social exclusion. We should also improve the educational system to prevent young people's access to street gangs and the use of drugs. Furthermore, it is important to promote the integration of young people to the workplace. We also need greater control of the use of new technologies and explain how to use them as a help tool. There is also a responsibility of the police to have eyes on street gangs and attempt to control them through arrest.
Bibliography
BBC News (2018): "London killing: Why are they happening and what can be done?" [online] Available at: https://www.bbc.co.uk/news/uk-england-43654831 [Accessed 20 May 2019]
BBC News (2018): "London violence: Knife crime 'levelling off', says Cressida Dick" [online] Available at: https://www.bbc.co.uk/news/uk-england-london-46694016 [Accessed 1 June 2019]
HM Government (2018): "Serious Violence Strategy" [online] Available at: https://assets.publishing.service.gov.uk/government/uploads/system/uploads/attachment_data/file/698009/serious-violence-strategy.pdf [Accessed 29 May 2019]
BBC News (2018 ): Gun violence on London's Street 'must stop' [online] Available at: https://www.bbc.co.uk/news/uk-england-43654831 [Accessed 29 May 2019]
BBC News (2018): London violence: How New York City cut its murder rate [online] Available at: https://www.bbc.co.uk/news/av/uk-england-london-44945635/london-violence-how-new-york-city-cut-its-murder-rate [Accessed 2 June 2019]
BBC News (2018): Report calls for increased use of stop and search to tackle London violence [online] Available at: https://www.bbc.co.uk/news/uk-england-london-45328046 [Accessed 2 June 2019]
BBC News (2018): London violence: 'Concerns' over crime reduction plan [online] Available at: https://www.bbc.co.uk/news/uk-england-london-46538457 [Accessed 2 June 2019]
BBC News (2018): London violence: Knife crime 'levelling off', says Cressida Dick [online] Available at: https://www.bbc.co.uk/news/uk-england-london-46694016 [Accessed 3 June 2019]
BBC News (2018): London violence: How a bloody night became a deadly year [online] Available at: https://www.bbc.co.uk/news/uk-england-london-46530919 [Accessed 4 June 2019]
Williams, Zoe (2018): Why are we living in a age of anger – is it because of the 50-year rage cycle? [online] Available at: https://www.theguardian.com/science/2018/may/16/living-in-an-age-of-anger-50-year-rage-cycle [Accessed 1 June 2019]
Bangs, Mark (2018): Crime in England and Wales: year ending December 2017 – Office for National Statistics [online] Available at: https://www.ons.gov.uk/peoplepopulationandcommunity/crimeandjustice/bulletins/crimeinenglandandwales/yearendingdecember2017 [Accessed 9 June 2019]
O´Hare Paul (2019): How Scotland stemmed the tide of knife crime [online] Available at: https://www.bbc.co.uk/news/uk-scotland-45572691 [Accessed 20 June 2019]