Karlo's Barbershop Business Plan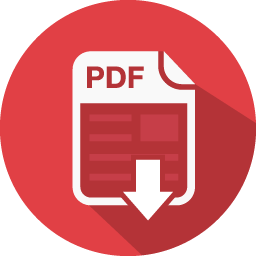 Executive Summary
Karlo's Barbershop is located in the heart of Bushwick. It is managed by the Master Barber/Owner, Carlos R.Chancay, and staffed with six experienced barbers. The business has been in operation for approximately twenty-five years. The barbershop caters to working class men who desire an exceptional grooming experience at an affordable price. The focus of Karlo's barbershop is more than just delivering amazing haircuts, but providing a great experience overall, through special deals, discounts, rewards, drinks, snacks, sports games, and a friendly chat with a well-trained barber. In addition to providing haircuts, Karlo's offers facials, hair dyes, and washes to fit any grooming need for every client; the delivery of these services will lead to positive clientele experiences/reviews, referrals, and high clientele return rates.This will ensure the success of Karlo's Barbershop. Karlo's Barbershop is expected to expand its services in the future through the incorporation of its business.
The Company
Overview: Karlo's barbershop is a family run, men's barbershop in Brooklyn whose focus is to deliver grooming services, while providing exceptional hospitality to make every experience unforgettable. We offer high quality services for affordable prices to serve both the local community and outsiders.
Mission: A Barbershop should serve more than just providing an amazing haircut, it should provide an exceptional experience overall. At Karlo's,we specialize on the complete experience from when the client walks in, all the way until their next visit. Karlo's provides high quality grooming services for men at affordable prices while delivering exceptional hospitality as well.
All of our barbers begin each haircut with one goal: To ensure the client leaves with a smile on their face.
Goals:
Provide exceptional customer service, and ultimately an unforgettable experience, which will allow us to maintain a return-rate at 90% or more.
Increasing the average number of clients per day by 25%. This will be achieved through effective advertising with a focus on social media and a referral reward program.
Keys to success:
Hiring well trained barbers who can also communicate fluently and frequently with clients to meet their needs.
Making client satisfaction our first priority.
Having an establishment that is clean, comfortable, and welcoming.
Offer a wide range of services done at hours convenient for the clients.
Maintaining positive reviews on social media and websites such as yelp and google reviews.
Being involved in the community
Location and Service Description:
Karlo's Barbershop is located at 145 Wilson Avenue, Brooklyn, New York 11237. It is a corner location and can be viewed from both Wilson Avenue and Suydam Street. The shop consists of four barbers, including the owner, who pay a commision of 25% for each service they provide. However we plan to hire three more barbers, making it a total of seven full time barbers. The rent for the location is $2000 per month and the electricity bill ranges from $400-$500 every month. Here is a visual depiction of the barbershop:
​Price List:
Regular Haircut $15
Tape-Up $15 Skin Fade $25 Shape-Up $7 Shave $10 Shape-Up & Shave $12
Designs
$15 and Up
Wash $5 Facial $50 Hair Color $25 Full Service $75 Children and Senior Citizen Haircuts $12
Reward program & Specials:
Receive a 50% discount on any service if you provide a referral.
A free wash after utilizing ten services
Give a review on Yelp, Google, Instagram, Twitter and/or Facebook and receive a free wash
Holiday discounts advertised on social media pages
Accommodations:
Drinks and snacks (ex.water, cookies,etc.) in the waiting area.
Wi-Fi access
Huge television displaying the hottest games.
Appointment service to keep wait time at a minimum and increase customer satisfaction.
Clientele support extended after the completion of services. Clients may not be sure that they like their haircut until after they have showered. Thus, there will be free touch ups up to 24 hours after the haircut if the client is unhappy.
Market Analysis
Karlo's Barbershop will serve the residents of Brooklyn within the proximity of Wilson Avenue. ItisconvenientlysituatedonthecornerofSuydamStreetandWilsonAvenue, making it visible to pedestrians from any side of the intersection. This will ensure the steady traffic of customers who wish to be groomed and pampered. The shop's location is within a heavily populated district of schools and multifamily dwellings, containing people from a variety of ethnic backgrounds. It is also located near a shopping district. Services will be both affordable and high quality, with prices ranging from $5 to $75. The community has already shown its love for the services that the Barbershop offers.
Target Market:
Karlo's Target Market are hardworking inner city males ranging from ages 15-68 years old. Karlo's will offer special perks to the most dedicated customers by including free incentives after a certain amount of haircuts. This will enhance the customer's dedication and company loyalty. This will also combat the negative effects of the
competition by dedicating our expertise to attracting clients. Our free rewards will encourage customers to return. As these dedicated, working clients continue to appreciate the advantages of Karlo's exclusive grooming services,the essence of our esteemed culture will be preserved within the community.
Market Segmentation:
Our target audience is working class inner city males, between the ages of 15 and 68. These men are the up-and-coming well groomed, educated, hardworking males of Western society who thrive on structure, efficiency, comfort, and affordability.
The Competition:
Rossy Beauty Salon is considered one of Karlo's competitors. It is located at 146 Wilson Avenue in Brooklyn, NY. Established in 2007 and incorporated in New York, Rossy's salon operates not only as a beauty salon, but as a barber shop as well. Their annual revenue is $67,000, and they only have 2 employees. Their prices range from $15- $20+ per haircut, depending on the style of the haircut and/ or any extra accommodations made. Although Rossy focuses on grooming, it's focus is not on just men, but various demographics. This versatility may serve as a time-consuming process in terms of productivity and personalization which may affect their profit margin in the long run. Rossy's customers do not have the advantage of knowing that their grooming needs are customized to their personal timing and specific styles. The atmosphere is not as relaxed as it should be for the personal grooming experience.
Another group of competitors are the personalized barbers who freelance their work. They may go door to door, visit people in hospitals, or even travel with their customers who need the perfect shave or grooming at any time. These are usually people with high profile jobs who need these services regularly. In this case customer's prices are usually higher than the norm because services are personalized. Prices are often discussed between the barber and the client, and travel fees are usually included. These barbers are needed when people are unable to visit a traditional barbershop due to illnesses, disabilities, or busy schedules. Additionally, people in the entertainment industry may utilize these groomers while on tour. Workers in the entertainment industry may need a barber to accompany them to a show or an event, in which grooming is extremely important. Compensation for these services can be very expensive.
Competitive Edge:
Karlo's Barbershop will have six specialized barbers, and one master barber (the owner), who oversees the work of the barbers and attends to customers as well. The amount of barbers will lead to a reduction in our clientele's wait time, giving Karlo's an advantage over neighboring barbershops and salons. All of the barbers, excluding the owner, work 12 hours per day. Karlo's also offers a rewards program in which a client receives a free haircut after their 10th paid service. The shop is conveniently located on the corner of Wilson avenue and Suydam street making it easily visible to potential clients approaching the intersection.
Karlo's Barbershop also offers more services than just a regular haircut, giving it an competitive edge. Along with haircuts, the Barbershop offers facial skin treatments for an extra $5 to $10. Facial skin treatments include washing the client's face, putting a hot towel on their face to open pores, and then exfoliating their skin. Barbers could also put a face mask on the client and then peel it off after a couple of minutes to remove any black heads, white heads, oil, and dirt from the client's face. FInally, the client's face is then moisturized with an oil or lotion. Client's leave with a fresh haircut and clear skin. Additionally, barber's chairs include massage pads that rest on the nape of a client's neck that ensure comfort.
Finally, all of Karlos's barbers are professional barbers who have been in the industry for a long time. Their experiences will prove them to be trustworthy, especially to young and middle aged men who take pride in their image.
Business Strategy and Implementation
Marketing Strategy:
Encourage customers to maximize our services through advertising
Build relationships with our current and future customers through the Internet and delivery of excellent customer service
Promotion Strategy:
1. Reward Programs & Specials​:
A. Word of Mouth Advertising- Karlo's will capitalize on word of mouth advertising. Each client is encouraged to tell someone about their amazing experience at Karlo's Barbershop. Every customer referral is rewarded with a 50% discount on one future service ONLY after the customer referred purchases a minimum of 3 services. The implementation of this referral system is projected to increase the average number of clients per day, and maintain a 90% or more customer return rate.
B. Discounts for Returning Customers- Reward cards will be offered to all of our customers. Each time a client receives a service from Karlo's, they are offered a reward card. Upon return and purchase of a service, clients will receive a stamp on their reward card showing that they are a returning client. Every ten stamps on a reward card equals a free wash.
C. Reviews- Clients will be rewarded for reviews on Yelp, Google, Instagram, and/or Facebook. Clients will receive a free wash for the review. Reviews must include the company's name/social media username, Karlo's Barbershop.
D. Holiday Discounts: Holiday Discounts and specials will be advertised on our website and social media pages: Facebook, Instagram, Twitter. Social media discounts will bring awareness to Karlo's and encourage potential customers to purchase our services. This will ultimately increase the average number of clients per day.
​2. Community Involvement:
A. Karlo's plans to be involved with the community in order to show that they care. 15% discounts will be offered to managers of local businesses and refer our customers to them, if local businesses maintain on average good reviews on websites such as Google, Yelp, Facebook, Instagram, and Twitter.
Implementation Time Table:
All reward programs and specials will be implemented within the first six months of this business plan's completion. Community involvement promotional strategies will be implemented only after two years of existence. Time will be needed to understand the demographics and culture of the area and to establish high revenue in order to accurately implement community involvement promotional strategies.
Marketing Budget:
Owners of the Barbershop will be responsible for all aspects of marketing. A budget of $12,000 a year will go towards advertising via reward programs and community involvement.
Pricing Strategy/Revenue Model:
Our pricing strategy:
Prices for services will reflect the quality of service Karlo's serves along with a respectful understanding of the clients' financial needs. As the company expands, pricing may be subject to change. Sales/ Business Strategy:
Our business strategy is:
Appeal to the hardworking men of New York. Karlo's plans to provide an environment in which men will feel comfortable being taken care of. Karlo's Barbershop will be advertised as the store that will add value to your life. Customer service at Karlo's Barbershop will be exceptional. Barbers will be responsible for providing an amazing experience and making sure clients leave 100% happier than when they walked in.
Industry Analysis
The barbershop industry in the United States has been seeing an increase in revenue every year for the last five years and is expected to keep growing. From 2011 through 2016, the revenue for barbershops have increased from $510 million to $798 million. The revenues are projected to reach $26 billion globally by 2020. Landlords love providing rented spaces to barbershops, as they are exempt from competition from industries like e-commerce and can even afford high rents. A man who gets a haircut doesn't just look great, but also feels great.
Management Summary
Karlo's Barbershop is staffed with friendly individuals who are wisely chosen by the owner himself. The owner has a great reputation and believes that his staff play a huge role in affecting that.
Organizational Structure:
There will be seven barbers working full-time including the owner. The owner, Carlos, runs the operation and works along with six other barbers/employees. The barbers use the chairs to provide services to clients for a fee of 25% per service.
Management Team:
Carlos R. Chancay, is the owner and manager of the Barbershop along with his wife. His wife is not involved in the day-to-day operations of the business, but has contributed half of the capital needed to startup Karlo's Barbershop. Carlos has 45 years of experience as a licensed barber and has received many awards for his excellence.
Personnel Plan
Year 1
Year 2
$52,000 $94,120
Year 3
$52,000 $94,120
Each Barber(Commissioned)
$42,120
$42,120
$42,120
Owner $52,000 Payroll $94,120
Financial Plan
Application and Effect of Investment:
The main aspect to help the finances of Karlo's is the introduction and improving of services in these ways:
Providing exceptional hospitality along with the services to our clients.
Hiring professional and cheerful employees to grow the business.
Providing new services with the traditional barber services.
Important Assumptions:
The key assumption of the investment in the financial plan are stated below:
The assumptions are based on the equity capital and financing to support the financial plan.
The assumptions of the financial plan are based on realistic sales to minimum sales and highest expenses.
Assuming the business will not be greatly affected by the financial crisis of the economy because grooming is viewed as a necessity for many.
Key Financial Indicators:
The important key financial indicator is that each barber averages 9 clients per day and and 2 specialty clients per week. Benchmarking is based on the standard performance of the business. Services starts from $5 and range through $75. Each barber pays a 25% commission to the owner, with seven barbers in total including the owner. Each barber works 6 days a week, and the owner makes $10,180 worth of sales each month.
Break-even Analysis:
The breakeven point of the Karlo's barber shop will be achieved in the 1st quarter of the second year. The reason behind the early break-even achievement will be because the barber shop will be increasing its prices at nominal rate, as well as offering new services that are affordable. There aren't many expenses other than the property rent and utilities, which are $2000 and $400-$500 per month, respectively. As seen on the graph, the boost is because of the investment.
Projected Profit and Loss:
The assumptions of projected profit and loss statements are as follows:
The major expenses are the shops rent and utilities expenses
The assumptions on the financial plan are based on the realistic sales to minimum sales and highest expenses.
Projected Cash Flow:
Projected cash flow can be achieved in the second quarter of the second year, since all the sales are done on a cash base. The initial investment can cover up till the fifth quarter after the investment have been made. All the new investment will help the business sales to grow. The projected cash inflow may grow up to $110,000.
Projected Balance Sheet:
The projected balance sheet shows we will not have any difficulty meeting our debts as far as the revenues are met as projected. Since it's not a new business the projected balance sheet is closer to the previously projected balance sheets.
Appendix
"Forecast: Barber Shops Revenue United States 2020 | Statistic."​Statista,​ www.statista.com/forecasts/409860/united-states-barber-shops-revenue-forecast-naics-81211 Bisnow. "Barbershops Are Back And Bucking Retail Trends." ​Forbes​, Forbes Magazine, 6 July 2017, www.forbes.com/sites/bisnow/2017/07/06/barbershops-are-back-and-bucking-retail-trends/#7 23267323fe9.