Late Marriage Effect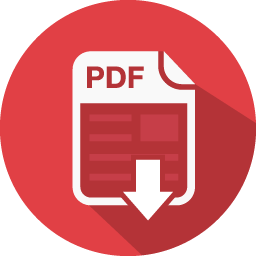 People tend to give respect to married people than those that are not. Married people are seen and treated as responsible people while the unmarried adults are viewed as either unserious or as having some problems. It is generally believed that it is abnormal for a man or a woman to still be single at thirty-five or worse still forty and above. People attribute their excesses in any area or their shortcomings to their being single. The younger ones who are married try as much as possible to avoid them; some older ones treat them with disgust while some always pity them. The situation is worse for the female single adults than the male. Even in the church setting, the manner of approaching the married ones is quite different from that of the unmarried ones irrespective of age. Inferiority complex is another challenge the matured singles face. In relating with their mates who are married, some feel inferior and tend to give unnecessary meaning to every occurrence. They experience self- pity and try to keep to themselves. 
There is also the tendency of being disrespected by the younger ones. Unmarried persons are also faced with the problem of discomfort of having to cope with friends who desire them to be married. The desire to see singles married is part of the cultural pressure that results from the high esteem given to the state of matrimony. Most time the pressures from friends are nothing but embarrassment to the single person. Another problem unmarried adult sometimes faced in the church is in relating with couples. Many unmarried women have been harassed of illicit relationships by some wives who felt they are having intimate relationships with their husbands. Some of these single adults are given public disgrace while some are not trusted by the wives. This hurt innocent women who are just trying to develop godly relationships with the families. In so doing, many of the single adults have been limited in exercising their gifts and showing love to others in the church. This to them is to avoid being misunderstood. 
As people age and want to marry, the double standard favors men. Aging women are often seen as "over the hill' whereas aging men are often described as mature and distinguished. When a woman delayed marriage until she is thirty-five, she must know that she is competing with women who are much younger. Older men most of the time prefers to marry younger women who they will be able to control than single adult women who are mostly financially independent and may not be so submissive. There is also a greater tendency, as one grows older to become choosier. Some women and some men as the case may be might discover they have fewer choices of marital partners because the most desirable people are already married.
Many youths do make mistake in selecting life partner and some of their mistakes are tragic. Very often, however, such mistakes are not the result of not finding the right person but result from other causes. Some adults routinely make the mistake of looking for and praying for the right person to come along while giving little or no attention to themselves being the right person for others. Some do not have good interpersonal relationship with people in their places of work or in the church. Some find it difficult to make some sacrifices, self- denial, that is necessary to keep friends and sustain relationships. Others do not give enough attention to their outward appearance and dressing. Another reason for delay in marriage of some is because they have become so emotionally attached to their parents and find it difficult to break the home ties. There is the issue of career development and educational attainment which has become a major determinant in deciding when to marry. Delaying marriage, that is, pushing the age of marriage into the late thirties and higher is now an increasing trend in the society as a result of opportunity for career development especially among women. Also, women liberation movements have created the awareness that there are so many things that can give a woman fulfilment other than marriage. 
The need for women to get involved in politics, decision – making and leadership at all levels both in the home, society, and the church as being campaigned by women liberationists has distracted a number of women from thinking or planning for marriage early. Meanwhile, some women see the inequality in the treatment of genders especially in African homes intolerable and decide to remain single. Again, most churches teach that God's intention must be sought for in marriage. Getting God's leading becomes the major prerequisite in knowing who to marry. Every expectant youth pray to God for His leading but many do not really understand how God leads and some have limited God's leading to vision, prophesy and dreams alone. So, they wait endlessly to see vision or dream about the right man. This has caused a lot of confusion and delay for so many. Some men felt it is not easy to cope with woman and still please God hence they are reluctant to go into marriage. The dysfunctional home life in which some young people are reared; Some past sad experiences with the opposite sex which many have had; unpleasant childhood experiences such as rape or child abuse; most of the times create fear in them and make it difficult for them to make friendship with opposite gender. There are some who never want to be burdened by any man or woman. They felt they own their lives and should maintain a status quo. "Singleness is an attractive option for such people for they do not want anyone depending heavily on them and also do not want to depend highly on anyone". Singleness offer certain freedoms that married couples may not enjoy. It also gives room for self-sufficiency and change. 
Economic conditions in society that require greater numbers of women to work outside the home are creating new roles. As this has taken place women have increasingly entered the labor force and have discovered the benefits of having their own pay checks. "Women today are much more economically independent than they were in the past, so they do not need marriage as much to survive". However, there are some who are willing to get married but are having unexplained difficulty getting someone to marry. This is sometimes described as a spiritual problem. It is believed that such people have been cursed, maybe by man or spirits, for one reason or the other. Some are believed to have relationships with some invisible personalities (spiritual husbands or spiritual wives) and may not be able to get married in the physical realm until such relationships are broken through prayers and special deliverance sessions. Again, many people as a result of several disappointments sealed up their minds towards marriage. Broken courtship affected some people and it leads them to unplanned late marriage. Some are busy searching for a perfect partner. They are afraid of making wrong choices since divorce is not permitted in Christian faith. Some are delayed out of necessity. The structural changes in the economy have limited the options of many working-class young people. a man of thirty-four years lamented that marriage is not yet possible for him since he has no stable job to cater for his family. For him, the determinant factor to when he is to marry is availability of a stable and lucrative job. 
Schaefer observes that "one unmistakable pattern in mate selection is that the process appears to be taking longer today than in the past. A variety of factors, including concerns about financial security and personal independence has contributed to this delay in marriage." Some fear the responsibilities that accompany marriage. For a young man, it means he must assume the responsibilities of caring for and providing for a wife and possibly children. For a woman, it means caring. Late marriage has its benefits; it gives one more time to serve God, provides more financial security, reduces divorce and gives freedom. However, late marriage means lateness in enjoying the benefits of marriage. This can cause depression, loneliness, problem of sexual temptation, tendency of infertility and reduction of population and stigmatization. There is need provide teaching on the advantages of good interpersonal relationship between the sexes, to improve on the teaching on marriage and make it more frequent, educate the youths about importance of singleness and how to handle it. Likewise, the singles need to see their singleness as a gift from God. Both married and single are gifts from God. One is not morally better than the other, and both are valuable to accomplishing God's purpose. Sometimes, it is better to marry late than to rush into marriage without adequate preparation. There should be a special group for the singles where they will feel belonged and also be able to address their common needs in the church. Matured youths should not be in the same group with younger youths in the church. Counseling for single adults and special programmers that address their peculiar situation and afford them the opportunity of interacting with their age groups from different social background will go a long way in helping them to cope with their singleness without feeling awkward. There is need for a re-orientation among the youths to change their view about late marriage, emphasis the importance of adequate financial, spiritual, psychological and career development before marriage, the fact that late marriage or no marriage at all does not make one less human or less intelligent and that stigmatization of single adults will only polarize the society and do more damage to peaceful co-existence and hinder true fellowship among Christians.
Society Effects Late Marriage
The Journal of Marriage and Family (JMF), published by the National Council on Family Relations, is the leading research journal in the family field and has been so for over sixty years. JMF features original research and theory, research interpretation and reviews, and critical discussion concerning all aspects of marriage, other forms of close relationships, and families. The Journal also publishes book reviews. Contributors to JMF come from a diversity of fields including anthropology, demography, economics, history, psychology, and sociology, as well as interdisciplinary fields such as human development and family sciences. JMF publishes original theory and research using the variety of methods reflective of the full range of social sciences, including quantitative, qualitative, and multimethod designs. Integrative reviews as well as reports on methodological and statistical advances are also welcome. JMF is issued quarterly, in February, May, August, and November of each year. Each issue averages 284 pages in length. Worldwide, its circulation is more than 6,200 copies.
For over sixty-four years National Council on Family Relations (NCFR) has linked multi-disciplinary family professionals through its journals, conferences, state affiliate councils, and special interest sections. NCFR is non-profit, nonpartisan and fully member-funded. Researchers, educators, practitioners, and policymakers from all family fields and disciplines share knowledge and information about families. NCFR was founded in 1938. NCFR's Mission: The National Council on Family Relations (NCFR) provides a forum for family researchers, educators, and practitioners to share in the development and dissemination of knowledge about families and family relationships, establishes professional standards, and works to promote family well-being. A second possible explanation for links between delayed marriage and marital stability is that they are simply correlated with the same social variables. The most obvious of these is education; highly educated individuals marry late and tend to have low rates of marital dissolution (Castro Martin and Bumpass 1989). However, empirical patterns suggest that education does not explain the effect of age at marriage on marital dissolution rates, although the reverse appears to be true to some extent (Bumpass and Sweet 1972; Martin 2002). 
A third possible explanation is that couples who delay marriage have more time to locate a highly compatible marriage partner. The notion of extended search time for a marriage partner has common sense appeal, and it has been theorized in various ways (Becker 1974; Becker, Lands, and Michael 1977; Oppenheimer 1988). In general, extended search time can be seen as reducing uncertainty about a partner, especially in a time when men's and women's earning potential does not become evident until they have established their career trajectories. Oppenheimer (1988) also suggests that as women's earnings increase, their desirability as marriage partners may extend across more years of their lives. This extended search time may allow women to be more selective of their marriage partners, resulting in increasingly compatible and stable marriages. Furthermore, women with extended time available for searching could afford to be most selective early in adulthood, when they can anticipate a large number of potential future partners. One can compare the current environment of delayed marriage to the U.S. during the baby boom, when universal early marriage arguably created a marriage "trap" which left women with severely depleted marriage opportunities if they postponed marriage past their very early 20s (Goldman, West off, and Hammer slough 1984). The option of marrying young or not at all arguably diminished both the quality of marriages and women's opportunities for personal development outside of marriage. (Among poor minority and urban women, there has recently been a marriage squeeze associated with a lack of available men with steady jobs, but delayed marriage has not been an important factor in creating this depleted marriage market.)
Conclusion
Dr. Humayun and Mrs. Talat writes in an article that experts of sociology insist on the parameters that a society would be wealthiest if it has courageous sanctity, rational deliberation, freedom of thoughts, feeling of responsibility, love and affection, and the power of in-time decision, hence, it has its foundations and energy in a strong family system. And now it is concluded that in-time marriage is one of the core aspects to set up a strong family system. It is discussed and found that the prevailing social system creates many hurdles in the way to arrange timely marriages of youth. Social demands of high financial status and ideal matching criteria create unnecessary delays in marriages. This delay in making in-time marriages is enhancing frustration, desperation and corruption in youth. It is time to rethink present behavior of arranging in-time marriages and choosing of matches. Muslims need to consider the Islamic injunctions in these regards. Also, there are so many benefits of married life, which are usually not highlighted. The author tried to highlight them in this paper. The world is wandering in search of righteous codes of life for a peaceful and happy environment. It is time to learn from the bitter experiences of the West regarding free sex life. They are reverting from this idea, but now East is heading toward the same. Their codes were manmade, so those were not fulfilling the complete requirements of human life. The best and perfect codes for a successful life are found in Islam. Late marriage or relations without marriage are the dark part of life and evidences are here that the world is also realizing this fact that marriage at the right age is the best solution of many of the social problems. If the government of Pakistan has banned the child marriages and fixed the minimum age of marriage through Muslim Family Law Ordinance 1961 and other related Acts, it should also fix the maximum age of the first marriage in the best of Pakistani public interest.
Reference
Journal of Marriage and Family Vol. 48, No. 3 (Aug., 1986), pp. 631-640 Published By: National Council on Family Relations
UN General Assembly. Resolution on Early, Child and Forced Marriage. New York, USA: UN General Assembly.
UN General Assembly. Universal Declaration of Human Rights. 217 A (III) New York, USA: UN General Assembly.
Aldous, M. B., and M. B. Edmondson. 1993. "Maternal Age at First Childbirth and the Risk of Low Birth Weight and Preterm Delivery in Washington State."
JAMA: Journal of the American Medical Association 270(21):2574-2577.
Alonzo, Adrian A. 2002. "Long-Term Health Consequences of Delayed Childbirth: NHANES III." Women's Health Issues 12(1):37-45.
Ananth, Candreva., D.P. Misran, K. Demise, and J.C. Smulyan. 2001. "Rates of Preterm Delivery among Black Women and White Women in the United States over Two Decades: An Age-Period-Cohort Analysis." American Journal of Epidemiology 154(7):657-665.
Ananth, Candie. V., Allen. J. Wilcox, David. A. Shavitz, Watson. A. Bowes Jr., and Edwin. R. Luther. 1996. "Effects of Maternal Age and Parity on the Risk of Uteroplacental Bleeding Disorders in Pregnancy." Obstetrics and Gynecology 88(4):511-516.
Anderson, D. J., M. Binder, and K. Krause. 2002. "The Motherhood Wage Penalty: Which Mothers Pay it, and Why?" American Economic Review 92(2354-358.
Abbas Dr. Humayun, Talat Safdar, "Adyān-e-Somaiya" Al-Qalam, 19:2 (Lahore: Department of Islamic Studies, University of the Punjab),